This is why Netflix keeps cancelling your favourite shows
Netflix may be one of the most popular viewing platforms, but so many shows seem to be cancelled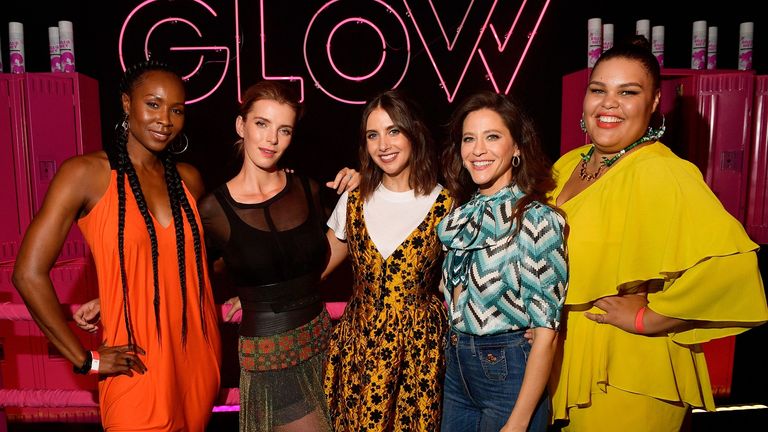 (Image credit: Getty Images North America)
Netflix has one of the biggest libraries of popular television shows, but somehow a lot of our favourites seem to be getting cancelled. From GLOW to The OA and Chilling Adventures of Sabrina, the platform has seemingly become infamous for shutting down popular series. 
Many of us are already constantly wondering what's coming to Netflix or what will be leaving Netflix this month, so the idea of losing more original shows seems too much to bear. 
But now a Netflix spokesperson has suggested that we might have got it all wrong after all. 
Why is Netflix cancelling so many shows?
Global Head of TV Bela Bajaria and co-CEO Ted Sarandos recently spoke at the Paley International Council Summit and revealed that the renewal rate for Netflix is much higher than we might have thought. 
At 67%, both Bajaria and Sarandos claim this is the industry standard when it comes to renewing popular shows. According to HypeBeast's report, Bajaria went on to expand upon the point. 
He stated: "We also do make a large number of first season shows, which sometimes feels that we have more first season cancellations", adding that "if you look at the renewal rate it's really strong." 
He also made a point of emphasising their longest running series that have been renewed already: "I also think you have to look at The Crown, with season four launching now, Grace & Frankie and The Ranch". 
Later, he spoke of how Netflix is "always going to have a mix that is great to be told in a limited-series form and shows that go on for multiple seasons".
Sarandos also explained how he believes "many shows can be a success for being exactly what they are and you could tell that story in two seasons or one season or five seasons".
What has Netflix cancelled most recently?
However, despite their explanations for the cancellations, recent months have seen many of Netflix's most popular shows come to a sad end. 
It was announced in October that GLOW was cancelled, despite having already been confirmed for an additional season. This is a similar situation to what happened back in August when teen-focused The Society and I Am Not Okay with This were also cancelled. 
GLOW's creators Liz Flahive and Carly Mensch have recently spoken to Deadline, saying that Covid-19 "apparently took down our show" after restrictions forced the female wrestling dramedy's production to close down earlier in 2020.
In their joint statement, the two said: "We were handed the creative freedom to make a complicated comedy about women and tell their stories. And wrestle. And now that's gone."
Aside from GLOW, I'm Not Okay with This and The Society, Netflix has also cancelled a whole host of brilliant shows in 2020.
Chilling Adventures of Sabrina, The Dark Crystal: Age of Resistance and Teenage Bounty Hunters has also gone this year. Last year saw Jessica Jones and Anne with an E amongst other fabulous shows axed as well. 
Will new shows fill the void?
With the majority of these fan favourites being led by strong women, it's a bitter blow to see female representation on Netflix decline with their loss. The pandemic continues to place restrictions on filming and it's still unclear exactly how Covid-19 will affect Netflix going into next year. 
All we can do is hope that the cancellation of these shows will make way for something even better.