Are you guilty of gifting one of these most offensive gifts?
Are you a terrible gift-giver?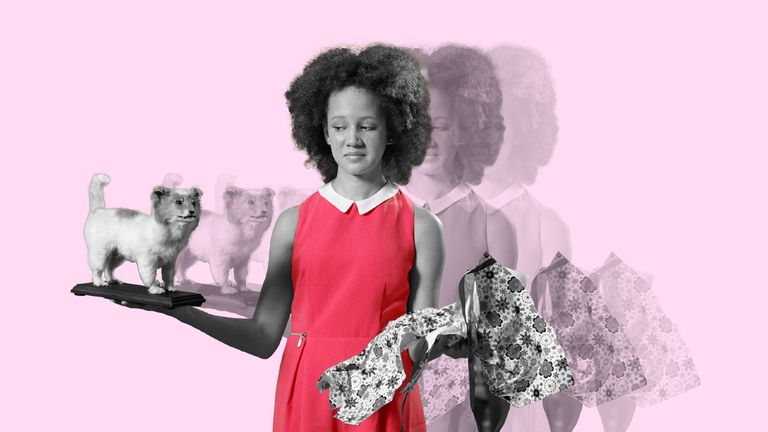 (Image credit: alan powdrill / getty)
Whether it's for Thanksgiving, Christmas or any festive get-together, gifts are chosen because they bring joy and happiness to that special someone right? Well, some people use that benchmark when choosing gifts from the Glossier Black Friday deals.
But thousands of people are guilty of buying gifts for someone where their choice has had the opposite effect - not only has it upset them but it's been offensive.
From genitalia-shaped jelly, to milk chocolate for a vegan colleague, 300 office workers have revealed the worst Secret Santa gifts they have ever received in a survey carried out by The Body Shop and give some essential tips on what makes a good gift.
Among the presents to avoid gifting this year, 68% preferred a thoughtful gift after a novelty gift was voted the WORST present to receive.
One respondent recalled a "Thomas the Tank Engine-backpack" and another "A cat purse (I hate cats)" as the worst gift they had received from a colleague.
Meanwhile others ranked these gifts as offensive. One said they had been given "a butt plug", another received "a vibrator" like the ones available in the sex toy Chirstmas cracker and a further office worker "a dildo".
Top 15 Worst Secret Santa Gifts
Novelty
Beauty
Toys & Games
Food
Home Accessories
Stationary
Books
Chocolate
Nothing (☹)
A Mug
Accessories
Alcohol
Socks
Toiletries
Adult Themed
But it's not just those receiving gifts that have been stressed. Those tasked with buying felt anxious and stressed - with 35% struggling to know what to buy when shopping for gifts. FYI, just if you're ever in that predicament here are some pretty great sustainable gift ideas, even if we do say so ourselves.
And then there's the budget to think about. How much is acceptable when it comes to buying a Secret Santa gift? The majority of respondents (49%) stuck to spending between $4.54-7.57/ £6-10, while 34% say they spend between $8.32-11.35 / £11-15.
We've all had something tucked away in the back of our closets that hasn't seen the light of day and thought it would be the perfect thing to pass on as a gift - and 29% agreed, they too had re-gifted in the past.
And whilst many of us are fond of sweet treats - with 27% hoping to get food/drink related presents this year, when it comes to Christmas gifts, chocolate was ranked eighth in the worst presents to buy, with food higher at number four.
One worker claimed they received a "half-eaten box of chocolates" from a colleague, and one vegan revealed they were given "milk chocolate", despite not eating milk products.
While it seems that men prefer joke gifts more than women (23% vs 11%), spare the blushes with some more interesting and well-thought-out gifts this year.
So what can you buy? Well, 13% of people surveyed are hoping to receive 'beauty/grooming/skincare' as part of their gifts, with 16% looking for something personalised.
So lets not lose any more colleagues, friends or family over hideous Christmas gifting and give them something you know they will love.
Do you agree with the list? What is the worst gift you've ever received? Let us know on Instagram.