Christmas gifts: what to get your loved ones this festive season
Our ultimate round-up of the best Christmas gifts, no matter who you're shopping for...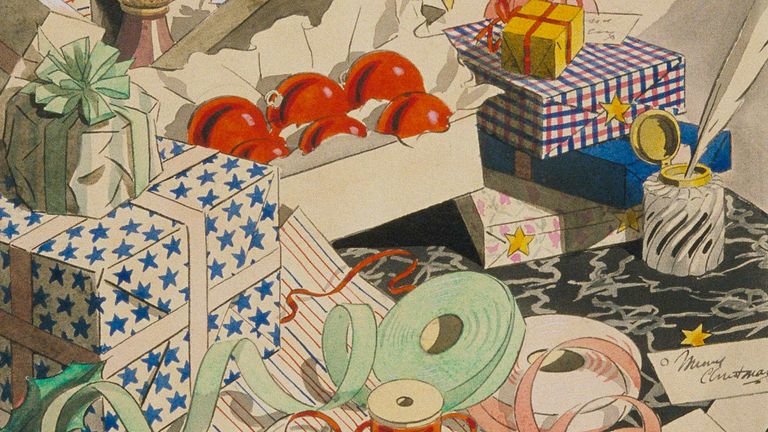 (Image credit: Getty Images / Leslie Saalburg / Conde Nast Collection)
Shopping for Christmas gifts at the moment isn't the easiest thing, especially with the different pandemic restrictions making what is always a most hectic time of year, even more hectic.
Not only are the queues in stores significantly longer, but there are also looming fears of stock shortages—empty shelves cutting a swathe through your options...and that's before you even start to get your thinking cap on for great gift ideas for your loved ones. Luckily, the latter is something we can help with.
No matter how well you know your friends and family, we all need a little help when it comes to gift inspiration. This year, we've created bespoke guides to help you shop everything from: Christmas gifts for your girlfriend, eco-friendly Christmas gifts, wellness gifts, cozy gifts and even the top trending Christmas gifts that are on everyone's wishlists.
Christmas gifts for your girlfriend
Shopping for the special woman in your life can be overwhelming. Between all the latest skincare, makeup and fashion products out there, not to mention sentimental gifts like jewellery or anything personalised, the choice seems endless.
Our guide to the best Christmas gifts for your girlfriend will help streamline that choice.
Best Christmas gifts on sale
There are plenty of Christmas gifts on sale right now, you just need to know where to look. This year has been a difficult one for many people financially, with individual incomes compromised due to layoffs and salary reductions. That's why every little penny counts this Christmas—though that doesn't mean it can't be a special one.
Try our guide to perfect Christmas gifts on sale for savvy shopping options.
Best eco-friendly Christmas gifts
It has never been easier to go eco-friendly for your holiday shopping. With all that's happening in the world, more and more of us are committing to a sustainable lifestyle to do our bit to save the environment. Over the years, many brands have been doing the same.
Our guide to finding sustainable and eco-friendly Christmas gifts for all your favorite people.
Best trending Christmas gifts
There is a whole host of trending Christmas gifts that everyone is trying to get their hands on for their loved ones this month. And with a relatively short time to go until the big day, it's time to start getting your pressies in while you can.
From beauty products like makeup and skincare essentials to fashion staples that'll last you all year round, one of these in-demand gifts is bound to be an instant win.
Our guide to the trending Christmas gifts on everyone's wishlist.
Best wellness gifts for Christmas
If there's one thing we all need this year, it's some lovely wellness gifts. The past few years have been a hard pill to swallow for many of us, that's no secret. We all need to unwind as we approach the end of the year and what better way to do so than with a little self-care session? From soothing scented candles to boost your energy, to thought-provoking journals to track your mindfulness progress and even sleepbuds to help soothe you to sleep—our guide to wellness Christmas gifts shows that your options are (almost) endless.
Best cozy gifts for Christmas
Cozy gifts are the best Christmas gifts. There, we've said it. There really is nothing like receiving something that amplifies your comfort, especially if you're still spending lots of time at home.
In a time of crazy chaos and anxiety-provoking news, all we really want to feel is calm and relaxed as we enter a new year—and what better way to do that than in a comfy environment? Help your friends, family and loved ones create just that by giving them a cozy Christmas gift this holiday season.
Sagal is a journalist, specialising in lifestyle, pop culture, fashion and beauty. She has written for a number of publications including Vogue, Glamour, Stylist, Evening Standard, Bustle, You Magazine, Dazed and Wonderland to name a few.