A neuroscientist has revealed the one thing that could make you feel happier during the pandemic
This technique will help you stay upbeat and positive during the pandemic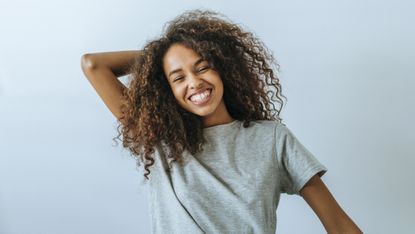 (Image credit: Getty Images)
This year has been exhausting, that's for sure. And with all the trials and tribulations brought by the pandemic, staying positive can be difficult at times. You may have tried beginner's workouts to get your endorphins going or the best meditations apps for some mindfulness - but an expert has now revealed a simple technique we can all adopt to help lift our spirits and make us feel more upbeat.
The coronavirus has affected many people's physical health but it has also had a huge effect on our mental health. From social anxiety and financial stress, to the fear of the unknown, many factors have contributed to the less optimistic mindset some of us have been struggling with.
But Tali Sharot, a cognitive neuroscientist and author of The Optimism Bias, has explained how we can change this. Speaking to CNBCMake It, Sharot said that "a sense of control is very important for happiness," something she found to be true during recent research.
In a study conducted with her fellow experts at University College London, Sharot found that control was the number one contributor to people's overall level of happiness.
Aside from that, she pointed out that happiness is a bit like a treadmill where we have different baselines that we fluctuate to and from. "You can go up and down, but people do converge to a certain baseline of happiness," she told the publication. "That's true when things are very, very difficult; they eventually find their way back to that baseline. But also when things are good; after a while, they adapt to these good things and go back to the baseline."
One of the best ways to ensure you get back to your happiness baseline is by making plans, or as she called it arranging "anticipatory events". This tactic is perfect as it not only helps us regain a feeling of excitement, but also means we are taking control.
While we're still under restrictions, there are a few ways to make plans with loved ones outside or even virtually, so let's make the most of it while we can!
Sagal is a journalist, specialising in lifestyle, pop culture, fashion and beauty. She has written for a number of publications including Vogue, Glamour, Stylist, Evening Standard, Bustle, You Magazine, Dazed and Wonderland to name a few.