The Crown bosses are being called to apologize for scene that 'deeply' hurt Prince Philip before his death
The episode reportedly left Prince Philip 'deeply' upset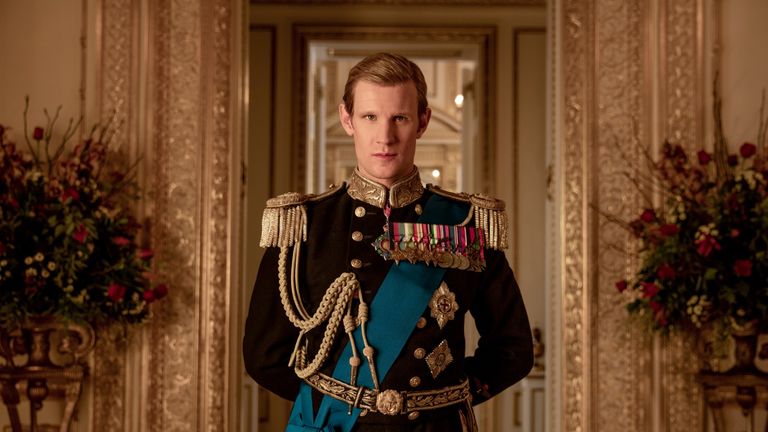 (Image credit: Netflix/ Robert Viglasky )
The Crown took us all by storm. We were hooked on every season, depicting the lives and famous events of the Royal Family from the moment the Queen took the throne. It's one of the most-watched series on Netflix, and most recently we fell in love with Emma Corrin's depiction of Princess Diana. But the series has seen its fair amount of controversy and has reportedly upset the Royal Family many times over.
Now Netflix is being called to apologize for a certain episode in season two which 'deeply' hurt Prince Philip, who sadly passed away on 9th April.
Episode nine, Paterfamilias, depicts Prince Philip's childhood and his time at Gordonstoun school in Scotland. The episode suggests the death in 1937 of Philip's sister Princess Cecilie of Greece and Denmark was his fault.
Cecilie died in a plane crash, and according to that episode of the show, she was flying to see Philip in Scotland because he was banned from seeing her in Germany by his father, due to his bad behavior at school.
At her funeral in the episode, his father says: "You are the reason we are here, burying my favorite child." Royal biographer Sally Bedell Smith told the Daily Mail that Prince Philip was made aware of the storyline, which left him deeply upset.
She said Philip "had nothing to do with his sister's death... Cecilie did die in an air crash but that's the only thing that was true. Everything else was invented in a shockingly malicious way. The whole thing about Cecilie, which he did learn about, was terribly upsetting to him."
She continued: "They should emphatically apologize and I think a disclaimer is necessary more than ever. Now that he is gone, what they have done to his reputation is in even sharper relief."
Matt Smith, who played Prince Philip in seasons one and two, shared a tribute to the Duke of Edinburgh, saying: "I'd like to offer my condolences to Her Majesty the Queen and the Royal Family, Prince Philip was the man. And he knew it. 99 and out, but what an innings. And what style. Thank you for your service old chap – it won't be the same without you."