Netflix has delayed the Princess Diana interview documentary
Diana: The Interview That Shocked the World was originally due to land on Netflix on April 11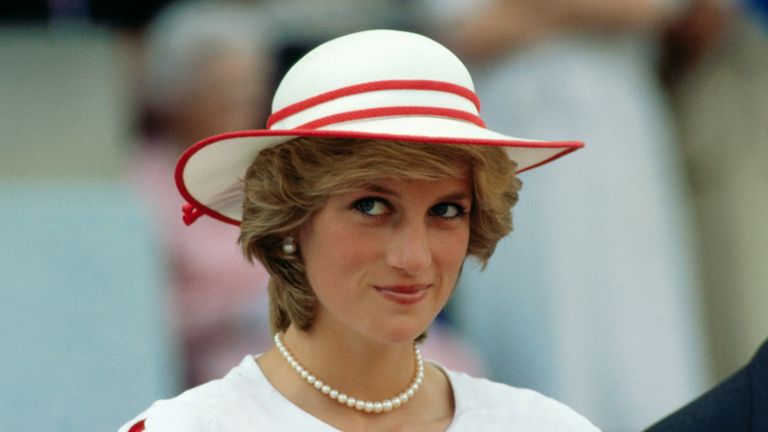 (Image credit: Bettmann via Getty Images)
Netflix's documentary on Princess Diana's infamous BBC interview has been pushed back following the death of the Queen's husband, Prince Philip.
The news comes as The Crown bosses are being called to apologize for a scene that 'deeply' upset the Duke of Edinburgh.
The new documentary, Diana: The Interview That Shocked The World, aired in the UK last year and was originally due to land on Netflix on April 11 – a month after Prince Harry and Meghan Markle sat down for a tell-all interview with Oprah Winfrey.
However, there is no new proposed date that the documentary will be available for US Netflix viewers.
The interview first aired in 1995 and was conducted by journalist Martin Bashir as part of the BBC show Panoroma. It was watched by more than 22 million people when it first aired.
During the conversation Diana famously said that there were "three of us" in her marriage to Prince Charles, in reference to his affair with Camilla Parker-Bowles, as well as discussing her post-natal depression and bulimia.
The late Princess of Wales also explained why she chose to withdraw from public life in 1993 after her separation from Prince Charles. "The pressure was intolerable then, and my job, my work was being affected," she said. "I wanted to give 110% to my work, and I could only give 50. I was constantly tired, exhausted, because the pressure was just, it was so cruel.
"So I thought the only way to do it was to stand up and make a speech and extract myself before I started disappointing and not carrying out my work.
"It was my decision to make that speech because I owed it to the public to say that, you know, 'thank you. I'm disappearing for a bit, but I'll come back.'"

Lucy is a beauty journalist who has written for titles including Marie Claire, Cosmopolitan, Women's Health, InStyle and Woman & Home, and regularly contributes to My Imperfect Life. Most recently she was Junior Beauty Editor at Marie Claire. Covering skincare, haircare, make-up and wellbeing, her job involves anything from picking the brains of the world's top dermatologists to swatching the latest and greatest foundations. When she's not got beauty on the brain, you're most likely to find her spending time with dogs (her sister owns one very sassy cockapoo), reading or sleeping. She's also a big fan of RuPaul's Drag Race, rosé and and house plants that stay alive.