These are Skincare By Hyram's favourite moisturizers of 2020
Spoiler alert: he seriously rates Youth To The People and Krave Beauty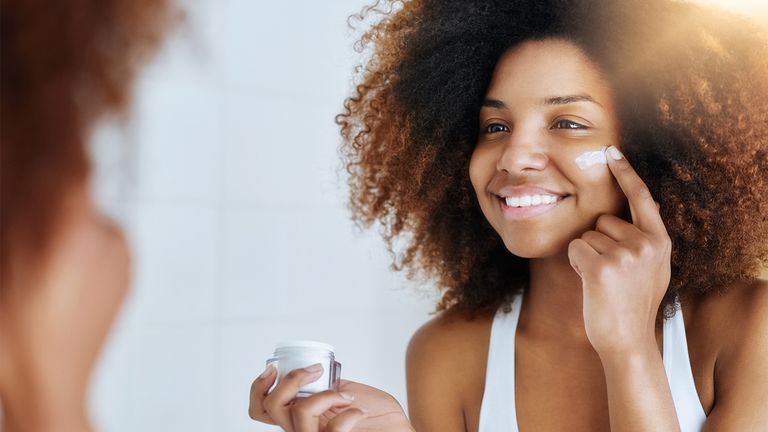 (Image credit: GettyImages-637130586/Peopleimages/Getty Images)
Beauty hypebeasts rejoice - Skincare By Hyram has revealed his top products for 2020!
We say this without a shred of irony as beauty influencer Hyram Yarbro is something of a skincare specialist.
On a mission to demystify and democratise the world of beauty, he has now opened the pandora's box of ultimate beauty recommendations - "the Gucci of the Gucci...Some of these products I'm on my 10th bottle so the addiction is real," says Hyram.
While he's vocal about not being an expert - he's not a dermatologist or esthetician - Hyram has an almost encyclopaedic knowledge of beauty products on the market.
One look at his YouTube channel or TikTok duets, where he reacts to different users' skincare routines, and it's easy to see his appeal. Plus, he's helped buzzy new Gen-Z brand Bubble Skincare launch an educational portion of their site called Skin School.
While encouraging his followers to shop product responsibly - "it's okay not to buy 10 products" - his recent YouTube video has revealed that Krave Beauty The Great Barrier Relief is a favourite moisturising fix.
"Honestly, guys, I can't sing enough praises about this product," says Hyram. "It is one of the best products in existence. It's incredible for making sure your moisture barrier is protected and every time my skin is going through sensitive, breakouts, irritation, lack of moisture or over-oiliness. Whatever it is, every time I use this product overnight, my skin is like wow.
"It makes the most incredible difference," he continues. "This product specifically - I'm on like my 9th or 10th bottle. It's truly amazing."
Krave Beauty The Great Barrier Relief
To lock those ingredients in, Hyram recommends his ride-or-die Youth To The People Adaptogen Deep Moisture Cream.
"This is 90% of the time the moisturizer I recommend. It has this insane ability to deeply hydrate the skin but still at a consistency that works for almost every single skin type."
Youth To The People Adaptogen Deep Moisture Cream
Hyram's philosophy is that "the ingredients don't lie" so it shouldn't surprise you that The Inkey List Salicylic Acid Cleanser also made it into his list of most-rated products.
"This one on my TikTok, on My YouTube, I'm constantly talking about because I think it's a great cleanser for getting the active ingredient salicylic acid into your skin without leaving it on too long, or causing sensitivity or an overly stripping experience. I love The Inkey List, just because it's super affordable with really well-rounded formulas. The only thing I don't like about it is, it's always out of stock!"
Hyram, we hear you, and we're adding to cart right now.
The Inkey List Salicylic Acid Cleanser