If you're into Gen-Z beauty, Bubble Skincare is your next buy - even Hyram is a fan
Adds Bubble Skincare straight to basket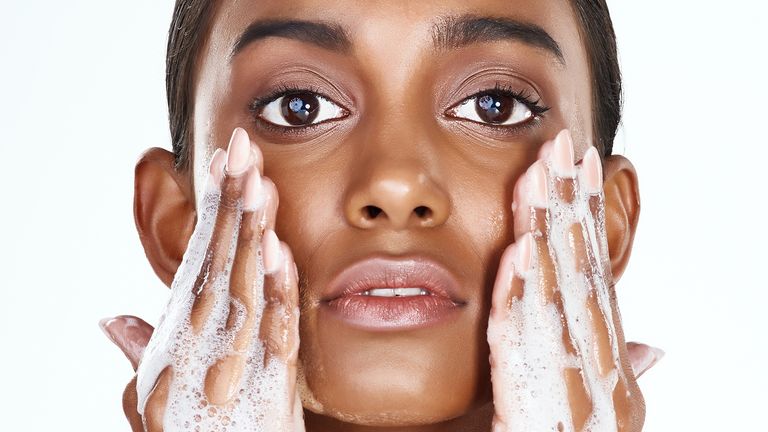 (Image credit: PeopleImages/Getty Images)
Bubble Skincare is the new kid on the beauty block and it's set to rival Glossier for Gen-Z shoppers.
A cursory glance reveals that everything about this brand is designed to appeal to skincare-savvy teens, from the playful pastel packaging (a similar vibe to Glossier)  to the simple dialogue about routine and ingredients.
But the parallels with Glossier don't simply end at the bottles. Shai Eisenman, the CEO and Founder of Bubble, is 29 years old - the same age as Emily Weiss when she launched Glossier. 
Like Weiss, Eisenman has also made it her mission to listen to the teen community on social platforms in order to create products 'with teens, for teens'. Which perhaps explains why she brought Hyram Yarbro, the face of massively popular @skincarebyhyram, on board. 
Like catnip for teens, Hyram has brought serious clout to the brand, no doubt playing a pivotal role in this relatively unknown brand trending on Google and amassing over 40,000 followers.
More than that, Hyram has helped Bubble launch an educational portion of their site called Skin School. Designed to empower teens with skincare know-how, the overriding message is  'we've got your back'.
At launch, the product line-up comprises: a cleanser (Fresh Start Gel Cleanser); makeup remover (Wipe Out Makeup Remover);  two options for toner (Break Even Balancing Toner and Bounce Back Refreshing Toner) and two options for moisturizer (Slam Dunk Hydrating Moisturizer and Level Up Balancing Moisturizer).
With teen budgets in mind, everything in the range is under $19.
Ingredients-wise, all formulas are fragrance, filler and cruelty free. The focus instead is on natural ingredients that tackle the causes or side effects of acne. Like toning rosewater and willow bark, which helps regulate oil production and keep pores clear of gunk, plus science-led ingredients like niacinamide. 
Prepare for a TikTok takeover soon.