Squalane: everything you need to know plus how to use it
Meet squalane, AKA the skin-identical moisturizer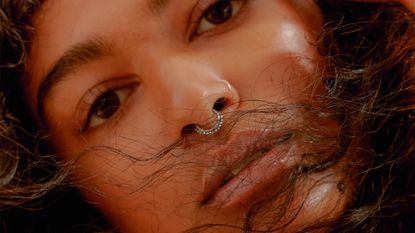 (Image credit: Caroline Tompkins/Refinery29 for Getty Images)
Squalane is one of the most Googled skincare ingredients of 2020, which is a pretty good indicator that this skin-identical moisturiser actually works, but also perhaps that people don't know what the hell it actually is.
With that in mind, consider this your Cliff Notes on the subject.
What is squalane? And is it the same as squalene?
No, squalane is not the same as squalene, no matter how much your autocorrect wants to believe it is.
Squalene (with an 'e') is a lipid, or fatty molecule, found naturally in our bodies.
"Squalene is produced by the oil glands in the dermis of our skin," reveals aesthetic doctor Dr Jane Leonard. "It plays an important role in hydrating the deeper layers of our skin, as well as the surface. As we age, the amount of squalene produced by the body reduces, which can lead to skin looking dry and dull, and wrinkles becoming more prevalent."
Squalane (with an 'a'), however, is what you're likely to see on a product ingredient list — for example, in one of the best moisturizers for dry skin, Kiehl's Ultra Facial Cream.
Kiehl's Ultra Facial Cream
"Squalane is a manufactured version of naturally occurring squalene," continues Dr Leonard. "It is an incredible moisturizing ingredient and prevents water loss from the skin, while also helping to repair the barrier of our skin, protecting it against external environmental aggressors."
Drunk Elephant F-Balm Electrolyte Waterfacial Midi, for example, 'cocktails' squalane with plenty of barrier-boosting ingredients such as niacinamide and omega fatty acids.
Drunk Elephant F-Balm Electrolyte Waterfacial Midi
What about the sharks?
Oh, maybe you've seen something about squalane and sharks? Squalene is also found in high amounts in shark livers, which is traditionally where companies sourced it from.
Thankfully, major skincare companies have shifted away from using shark-derived squalane, opting instead for plant sources such as olive oil.
Why is squalane suddenly in all my skincare?
Think about it: the role of sebum is to moisturize the skin's outer layer and keep the barrier intact. But when faced with arid conditions in winter, sebum alone struggles to lubricate the skin so you may need to call in the reinforcements — which is where a serum or cream rich in squalane comes in.
"Squalane has been identified in human sebum", says Nicola Kilner, co-founder and CEO of The Ordinary.
What this means is that the ingredient squalane is also recognized by the skin and is able to seal moisture into the outer layer without smothering cells. That's one reason you'll find it in facial oils, such as Herbivore Emerald Deep Moisture Glow Oil — which blends squalane with hemp seed oil, to leave skin plump full of moisture but not greasy.
In addition to hydration, squalene also has anti-aging properties. "This is due to its antioxidant and anti-inflammatory benefits as it helps to protect again free radical damage," says Dr Leonard.
Herbivore Emerald Deep Moisture Glow Oil
Can I use squalane if I have oily skin?
Dry skin will literally drink up squalane as soon as it hits your face. Those with a sensitive skin type will be comforted by the fact that it is a very stable ingredient - so unlikely to be an irritant, even in a cleanser.
The Ordinary Squalane Cleanser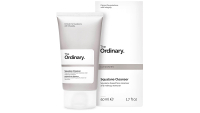 However, oily skin types should exert caution as squalane is structurally similar to oil, warns Kilner. "While it is non-comedogenic and won't block pores if you wish to avoid visible shine we suggest applying it at night only," she says.
Or for days when your skin is in need of a little something extra.
Fiona Embleton is a multi-award-winning beauty editor who has tested over 10,000 products in her 10 years + of writing and shooting beauty stories. For the past four years, she was the Senior Beauty Editor at Marie Claire, having previously worked in the role of Beauty Editor at both Stylist and Cosmopolitan. She has recently gone freelance and alongside My Imperfect Life, she has written for titles including ELLE UK, ELLE Canada, Buro 247, Harper's Bazaar Arabia, Vogue Scandinavia, and ES Magazine. Beauty journalism allowed her to marry up her first-class degree in English Literature and Language (she's a stickler for grammar and a self-confessed ingredients geek) with a passion for make-up and skincare, photography, and catwalk trends. She loves jumping on the latest internet-breaking beauty news, dissecting the best red carpet looks, and having the crème de la crème of dermatologists, make-up artists, and hairstylists on speed dial so she can tap them for the best advice. She's a discerning beauty shopper and knows it can be confusing trying to navigate what's hype and what really works. So if she really likes something, you can trust that she has reached that opinion by vetting it against everything else she's ever tried. Her career highs? Interviewing Cate Blanchett and winning a Jasmine Award for the deeply personal feature Cancer Stole My Mother's Scent.