Spotify's new 'Only You' feature will give you a birth chart reading based on the artists you listen to
Our was Justin Bieber—thanks to Peaches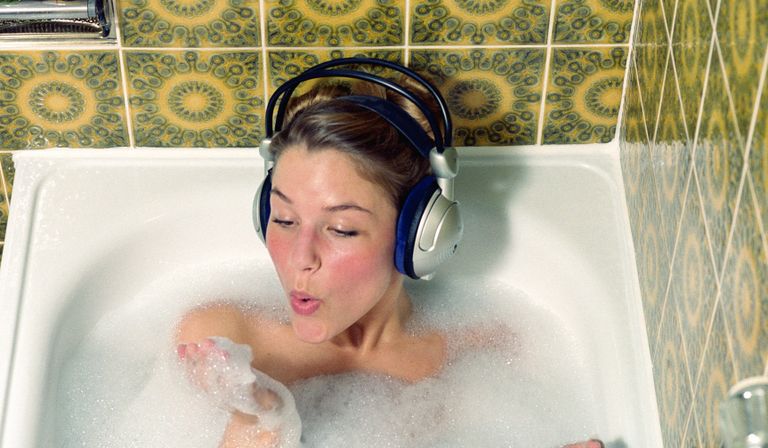 (Image credit: Getty Images)
Spotify has released a brand new 'Only You' feature that shows you your audio birth chart. The stars can tell us a lot about ourselves, from our June 2021 horoscope to how Mercury in retrograde can affect our moods and success, and now we can see exactly what our listening habits say about us.
If you check your co-star app religiously and have been partial to sharing your Spotify Wrapped (or the more judgy 'How bad if your Spotify' bot) on the gram, then get ready to have some fun with the audio birth chart...
Spotify's Only you and the new audio birth chart: how does it work?
As part of Spotify's new 'Only You' feature, you can check out your own unique birth chart. It looks at all your streaming activity, listening habits, and favorite artists and shows you your Sun, Moon, and Rising Sun readings.
Spotify says: "Your Sun sign details the artist you listened to most over the last six months." Ours was Justin Bieber, thanks to Peaches...
"Your Moon sign demonstrates an artist you listen to that best shows your emotional or vulnerable side. Your Rising sign brings it all together with an artist you've recently connected with."
The new feature doesn't just show you your most listened to song but explores what time of day you listened to a certain song, what genres you prefer, and the eras of music you listen to—ours was 1962 and 1988, which is very Gen-Z of us.
You can also pick three artists for your dream dinner party and Spotify will make you a playlist mix, plus you'll also get a personalized playlist at the end of your Only You journey. Another cool part of this feature is it shows you two very different artists that you pair together often and that not many others do, giving you a look at your unique tastes.
You can find 'Only You' on the homepage—simply click on it and watch your birth chart reading, then you can share your favorite parts on social media and share with your friends.
Spotify Only You not working on your phone? Here's how to fix it
If the Only You feature is not coming up on your Spotify homepage, it will likely be because you haven't updated the app in a while and you don't have the latest version.
Try updating the app to get the newest version installed or, failing that, uninstall and reinstall Spotify on your phone. Fingers crossed you can see your Spotify Sun, Moon, and Rising after that because we need to know...