Top gifts astrology fans will absolutely love
Looking for gifts astrology fans will adore? We're here to help with celestial candles, clothing and more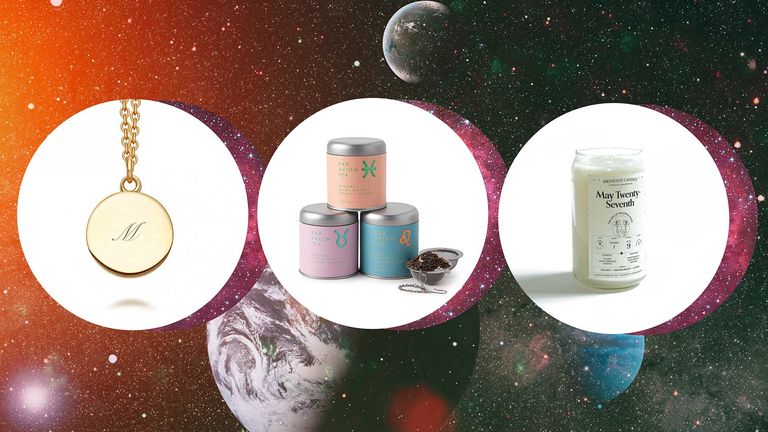 (Image credit: Getty Images / Maximusnd / Astrophotography by Terry Hancock)
Finding gifts astrology devotees will love has never been easier, what with the amount of zodiac sign embellished products out there. However, finding the right gift is another thing altogether. 
There's a fine line between cute and tacky when it comes to astrology-inspired products—one quick Google search and you'll know exactly what we mean. 
We all have that one friend, or perhaps friends (it feels like the horoscope-obsessed community is growing by the day) who has their entire birth chart memorized and treats their Co-star app like a personalized Bible. Well, shopping for said friend can be tough. They don't just want the usual cliche gifts—it has to be something that aligns with their sign and of course, has an astrological theme. In fact, it has to be a gift so suited to them that their Pattern reading for the day suggests that it's written in the stars. 
That's why we're here to help. We've listed some of the most thoughtful gifts for astrology lovers that are available to shop now. 
---
---
Seven gifts astrology fans will go crazy over
1. Seeing Stars
These pretty little books explore each zodiac sign
Not only are these books from author Stella Andromeda pretty on the outside, coming in cute pastel shades that'll pop on your pal's bookshelf, but they're full of gems on the inside, too. Available in each zodiac sign, the book series explores the ancient art of astrology to provide insight into what's written in the stars.
2. Zodiac Sign Tea
Because who doesn't love a good cuppa?
Believe it or not, like bath tea, Zodiac tea is a thing. And we're not just talking about regular tea that has been put into astrology-themed packaging. Each of these custom zodiac tea blends by Uncommon Goods combines fine teas and botanicals to suit a sun sign. That means you'll be sipping the tea that was meant for you. 
3. Good American Virgo Boyfriend Sweatshirt
Let 'em wear their sign on their sleeve
Wrap yourself up in zodiac pride with these soft, snuggly zodiac-themed sweatshirts from Good American. With extra-long sleeves and a purposefully oversized fit, it's just the cozy cover-up you'll want to slip into for those intimate tarot-card readings.
4. The Mixology of Astrology
Did someone say cocktails?
This book by New York-based author Aliza Kelly is bound to be a hit if its Amazon reviews are anything to go by. It's all about helping you find the perfect drink based on your zodiac sign, which already sounds like a lot of fun. Furthermore, customers on Amazon have also called it informative and praised its retro packaging. 
5. Birthdate Candles, Birthdate Co.
Each candle is customized to your birth date
What's better than a nice candle? A nice candle that has been personalized based on your date of birth. At Birthdate Co, you can get your very own astrological candle by simply selecting the birth date of the person it's for and voila, you'll find a special candle with scents based on your specific birth date. How cool is that?
6. Astrology Planner
Keep track of all of those emotional lunar events
Stay in tune with the cosmos throughout 2021 with a pretty astrology planner. It's suitable for both beginners and those well-versed in the world of horoscopes and birth charts. But most importantly, it's a great gift for anyone interest in how the moon and natural cycles can benefit them by following the energies of each day.
7. Astley Clarke Zodiac Pendants
A piece of jewelry is always a lovely gift and this gorgeous Zodiac Pendant by Astley Clarke makes for a lovely gift for the astrology lover in your life. As well as picking their sign, these pendants can also be engraved with up to three letters, meaning you can add initials for an extra personal touch.
Sagal is a journalist, specialising in lifestyle, pop culture, fashion and beauty.  She has written for a number of publications including Vogue, Glamour, Stylist, Evening Standard, Bustle, You Magazine, Dazed and Wonderland to name a few.