Top gifts astrology fans will absolutely love, according to their zodiac sign
Looking for gifts astrology fans will adore? Our expert astrologer reveals what each zodiac sign wants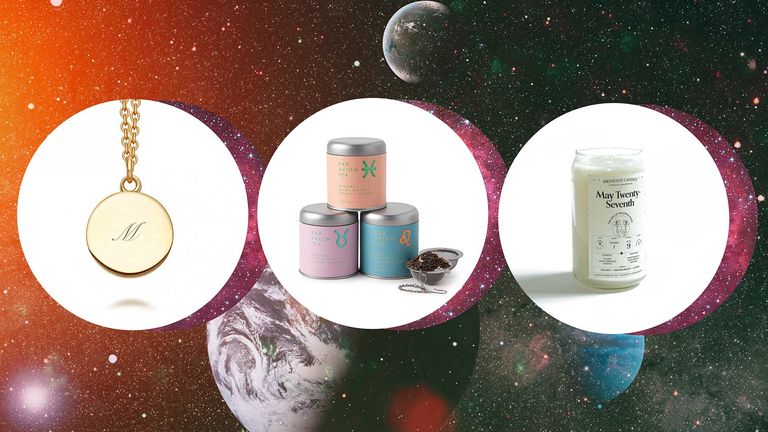 (Image credit: Getty Images / Maximusnd / Astrophotography by Terry Hancock)
By Sagal Mohammed published
Finding gifts astrology devotees will love has never been easier, what with the amount of zodiac sign embellished products out there. However, finding the right gift is another thing altogether.
That's why we suggest shopping for the astrology lover in your life based on their zodiac sign. You'll be surprised how insightful someone's sign can be about what they'd like for Christmas. That's why we enlisted Narayana Montúfar, senior astrologer for Astrology.com and author of Moon Signs: Unlock Your Luminary Power to help us break down the dos and don't when buying Christmas gifts for loved once, based on their zodiac sign.
Here's what she had to say...
Christmas Gifts For The Zodiac Signs
Aries
Since Aries is ruled by Mars, they may appreciate a workout for Christmas! You can get your Aries a season pass for hot yoga, that new peloton, or even a HIIT class pass. Aries may new a new outfit to go to the gym, so a great pair of sneakers and a matching workout set could be ideal gifts. If your Aries plays or enjoys sports, then tickets to the big game or team apparel could be great!
Taurus
Taurus is ruled by Venus and loves luxury! If you want to play up the Venusian glow, go for a high-end hair and skin care or splurge on some beauty essentials! Taurus would love gift cards to their favorite restaurant, a cookbook they've been eyeballing, and even a mixology bartending set could be the way to go. If all else fails, a new blanket never does!
Gemini
Gemini is the curious, conversational Mercury-ruled sign so it's best to play to these attributes for Christmas. The Gemini in your life may enjoy a new game. So, consider upgrading their stash with the latest videogame or a gift card to play online. If they prefer something they can play with everyone, so a game like Incohearent, What Do You Meme?, or Cards Against Humanity is a crowd-pleaser. Gemini may appreciate a puzzle too!
Cancer
The lunar sign, Cancer, may appreciate something sentimental for Christmas. If you have a family heirloom or a gift made from the heart, Cancer will surely love it! Cancer's love for home projects could be celebrated with all the tools they need. If Cancer is looking to upgrade their space, consider gifting them new throw pillows, wall decorations, and lights. Cancer would also appreciate a high-end stand mixer or blender.
Leo
The solar sign, Leo, will want something glittery on Christmas! Gold jewelry, like a chic pair of hoops or a set of classy rings, would make perfect gifts. Since Leo is the lion, this sign may appreciate faux fur or animal print. Leo is also a highly creative sign known for its hobbies, so gift your Leo something they can use like new paints, stencils, equipment, etc.
Virgo
The other Mercurial sign, Virgo, tends to be a bit reserved. So, this sign may enjoy a gift that plays into a quieter activity, like all the tools to start a bullet journal. Virgo will need pens, stencils, rulers, and of course, the journal! Virgo is usually a well-read sign, so grab them the next book in their series or even a Kindle! If not reading or writing, then Virgo may enjoy a subscription to DuoLingo to learn a new language.
Libra
Like Taurus, Libra is also ruled by Venus. So, Libra may enjoy the luxuries of beauty, jewelry, and clothes! Gift Libra an expensive make-up set or brush. Libra would also die for a spa trip, deep massage, or holistic subscription. Libra may also enjoy a getaway vacation for two, especially if it's a romantic trip. If Libra's boo is reading this, then just consider proposing to them as a gift, haha!
Scorpio
If you want to play up the Mars influence, Scorpio will likely go for something a bit more passionate. A lingerie set, special toys, or tantra workshop could be perfect gifts! If you want to play up the Pluto influence, then Scorpio may enjoy a book on psychology, occult, or murder. Your witchy Scorpio could even use some spiritual tools, like gorgeous crystals, dried herbs, or a new tarot deck!
Sagittarius
Fun-loving Sagittarius may love a Jupiterian gift! Sagittarius would die if you got them a one-way ticket to literally anywhere else. If not a trip that never ends, then Sagittarius would enjoy some travel gear like a new backpack or hiking boots. If your Sagittarius has been exploring something, buy them the tools they may need, such as a book or a class pass.
Capricorn
Serious Saturn-ruled Capricorn will enjoy a considerate gift. Capricorn would appreciate tasteful accessories to bring to work, such as a structured leather bag, a stylish watch, or a new blazer. Capricorn also has an eye for luxury, so don't be afraid to splurge on a major name brand like Louis Vuitton or Gucci for them.
Aquarius
Since Aquarius is ruled by both Saturn and Uranus, you may want to splurge on a hot gadget for them! Aquarius would appreciate electronics, so wireless earbuds, a new gaming system, a speaker, or some sort of tablet would be great! Quirky Aquarius would also enjoy something weird, so if you find an out-of-the-box gift, just know that's for Aquarius!
Pisces
Ruled by both Neptune and Jupiter, Pisces is a magical sign. So, why not find a gift to match? Pisces could use a yoga, sound bowl, or meditation class pass. Consider giving Pisces a session with an astrologer, tarot reader, psychic, or akashic record reader as well! Pisces would love a book on dream interpretations and a dream journal too!
If you're after something a little more generic for the astrology fan in your life, then we've got you covered too.
It's no secret that there's a fine line between cute and tacky when it comes to astrology-inspired products—one quick Google search and you'll know exactly what we mean.
We all have that one friend, or perhaps friends (it feels like the horoscope-obsessed community is growing by the day) who has their entire birth chart memorized and treats their Co-star app like a personalized Bible. Well, shopping for said friend can be tough. They don't just want the usual cliche gifts—it has to be something that aligns with their sign and of course, has an astrological theme. In fact, it has to be a gift so suited to them that their Pattern reading for the day suggests that it's written in the stars.
That's why we're here to help. We've listed some of the most thoughtful gifts for astrology lovers that are available to shop now.
---
---
Seven gifts astrology fans will go crazy over
1. Seeing Stars
These pretty little books explore each zodiac sign
Not only are these books from author Stella Andromeda pretty on the outside, coming in cute pastel shades that'll pop on your pal's bookshelf, but they're full of gems on the inside, too. Available in each zodiac sign, the book series explores the ancient art of astrology to provide insight into what's written in the stars.
2. Zodiac Sign Tea
Because who doesn't love a good cuppa?
Believe it or not, like bath tea, Zodiac tea is a thing. And we're not just talking about regular tea that has been put into astrology-themed packaging. Each of these custom zodiac tea blends by Uncommon Goods combines fine teas and botanicals to suit a sun sign. That means you'll be sipping the tea that was meant for you.
3. Good American Virgo Boyfriend Sweatshirt
Let 'em wear their sign on their sleeve
Wrap yourself up in zodiac pride with these soft, snuggly zodiac-themed sweatshirts from Good American. With extra-long sleeves and a purposefully oversized fit, it's just the cozy cover-up you'll want to slip into for those intimate tarot-card readings.
4. The Mixology of Astrology
Did someone say cocktails?
This book by New York-based author Aliza Kelly is bound to be a hit if its Amazon reviews are anything to go by. It's all about helping you find the perfect drink based on your zodiac sign, which already sounds like a lot of fun. Furthermore, customers on Amazon have also called it informative and praised its retro packaging.
5. Birthdate Candles, Birthdate Co.
Each candle is customized to your birth date
What's better than a nice candle? A nice candle that has been personalized based on your date of birth. At Birthdate Co, you can get your very own astrological candle by simply selecting the birth date of the person it's for and voila, you'll find a special candle with scents based on your specific birth date. How cool is that?
6. Astrology Planner
Keep track of all of those emotional lunar events
Stay in tune with the cosmos throughout 2021 with a pretty astrology planner. It's suitable for both beginners and those well-versed in the world of horoscopes and birth charts. But most importantly, it's a great gift for anyone interest in how the moon and natural cycles can benefit them by following the energies of each day.
7. Astley Clarke Zodiac Pendants
A piece of jewelry is always a lovely gift and this gorgeous Zodiac Pendant by Astley Clarke makes for a lovely gift for the astrology lover in your life. As well as picking their sign, these pendants can also be engraved with up to three letters, meaning you can add initials for an extra personal touch.
Sagal is a journalist, specialising in lifestyle, pop culture, fashion and beauty. She has written for a number of publications including Vogue, Glamour, Stylist, Evening Standard, Bustle, You Magazine, Dazed and Wonderland to name a few.