Decorate your space with The Sill's crazy-popular plant subscription boxes
Plant parents, take note! The Sill's subscription boxes have returned but for a limited time only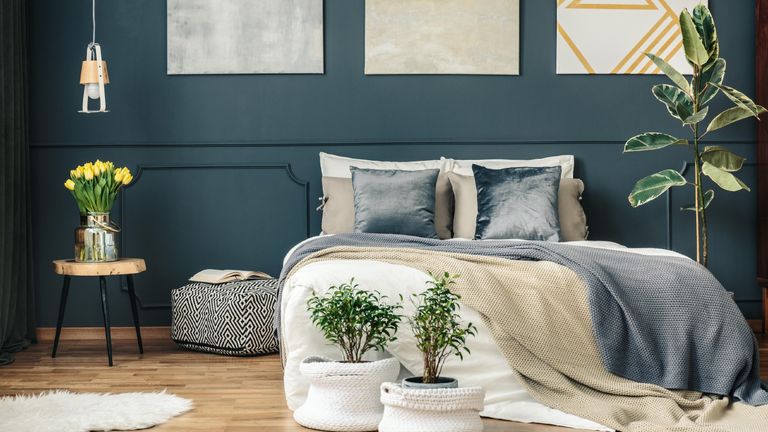 (Image credit: Alamy)
Subscription services are available for almost everything these days, like meal prep delivery services, skincare products, even sex toys. But what about plants? With warm weather finally on the horizon, having plants delivered to your door doesn't sound like a bad move—enter The Sill. 
Whether you're already a proud plant mom or just want to decorate your home office with some greenery, the regularly sold-out plant subscription boxes from The Sill are one of the best to sign up for. After selling out almost immediately last year, the monthly subscription boxes are back, baby. 
Plants have been reported to make us feel happier, be more productive, and think more creatively, and a little greenery seriously helps in having a healthy home. The very air we breathe is purified by them.

Since many of us spend a lot of our time indoors due to our modern city lifestyle, why not introduce a little bit of nature into our homes? 

The Sill's mission statement reads: "Our goal is to make the experience of discovering the perfect potted plants as wonderful as the plants themselves. The Sill is the source that connects plants and people, providing goods and services that complement your personal style, lifestyle, and budget." Gotta say that sounds good to us.
The monthly subscriptions aren't exactly cheap, but it is a great way to begin freshening up your room and turning it into a lush, plant-filled oasis. How zen! Scoop them up now before they're gone again: 
The Sill Classic Plant Subscription | $60/month

The Sill's popular monthly subscription plan delivers one easy-to-care-for plant, along with a seven-inch ceramic pot, directly to your door every month. Each purchase from The Sill includes care instructions and the assistance of a professional plant parenting team.View Deal
The Sill Pet Friendly Plant Subscription |  $65/month
Do you have a pet or are you planning to get one soon? Choose The Sill's pet-friendly package, which includes non-toxic options in the event that your furry friend gets into something they shouldn't!View Deal
The Sill Digital Gift Card |  $25 
The brand's digital gift card would be a great present for the budding green thumb in your life. It makes being a plant buyer as exciting as being a plant parent!View Deal
Lifestyle news writer