The Weeknd's Blinding Lights spends a full year in the Billboard Top 10
The Weeknd has broken yet another record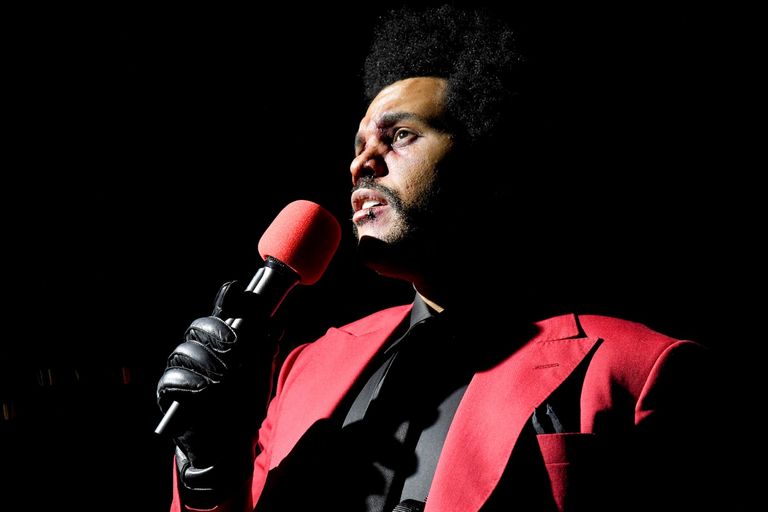 (Image credit: Photo by Kevin Mazur/MTV VMAs 2020/Getty Images for MTV)
The Weeknd's Blinding Lights, already a TikTok favorite, has reached yet another landmark. According to Variety, the song became the first single to spend a full year in the Billboard Hot 100 Top 10 on Monday.
The achievement surpasses Post Malone's Circles, which held the record for the longest time in the Top 10 at 39 weeks. Variety revealed that Blinding Lights also holds the record for the longest stay in the Top 5 at 43 weeks. However, despite the song's massive popularity, The Weeknd was unexpectedly overlooked for a Grammy nomination this year.
The singer has since opened up about not receiving a single Grammys nomination after the release of his album, After Hours, in a January interview with Billboard.
He explained the snub was "an attack" and added: "We did everything right, I think. I'm not a cocky person. I'm not arrogant. People told me I was going to get nominated."
He continued the rant saying: "Look, I personally don't care any more. I have three Grammys, which mean nothing to me now, obviously. It's not like, 'Oh, I want the Grammy!' It's just that this happened, and I'm down to get in front of the fire, as long as it never happens again."
The Weeknd's feelings were obviously hurt, as he mentioned: "I suck at giving speeches anyways. Forget awards shows." He might not want to forget all awards shows, now that he's nominated for a whopping 11 awards at the Billboard Music Awards 2021—the most-nominated artist out of a stellar line-up.
And, although he might not be up for a Grammy this year, the singer accomplished another career achievement by being named the headline act for the Super Bowl half-time show. He put more than $7 million of his own money into the "cinematic" performance, which included building a stage in the Raymond James Stadium stands.
Before the Super Bowl extravaganza, he told Billboard: "We've been really focusing on dialing in on the fans at home and making performances a cinematic experience, and we want to do that with the Super Bowl."
Lifestyle news writer working across My Imperfect Life, Woman&Home and GoodTo