The Weeknd's meme might be the highlight of the Super Bowl halftime show
The Weeknd's halftime show will go down in pop culture history for this meme alone...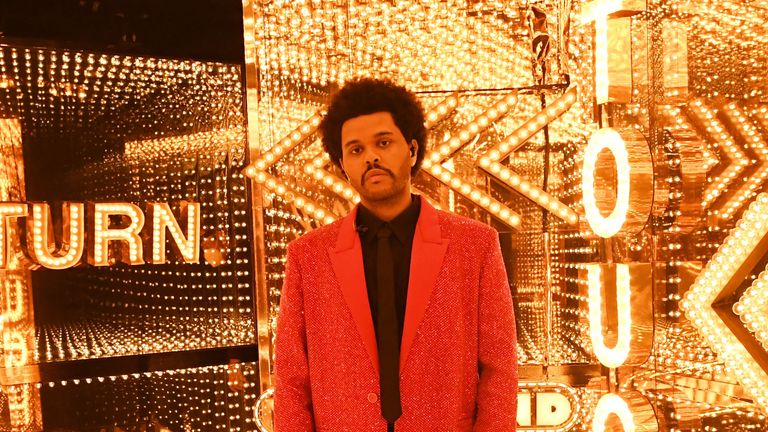 (Image credit: Photo by Kevin Mazur/Getty Images for TW))
The Weeknd's Super Bowl meme started trending not long after his halftime show, and we're here for it.
The singer will join the list of the best Super Bowl halftime shows after his performance at the Raymond James Stadium in Tampa Bay, Florida, for the 2021 edition of the event (alongside Amanda Gorman's Super Bowl coat). While The Weeknd's setlist was full of old favorites, one particular moment provided Twitter users with hilarious new meme material. 
The performance saw Canadian-Ethiopian starboy play some of The Weeknd's top songs with incredible dancers, an orchestra and elaborate stage production that was themed after his latest album, After Hours, went viral for a meme-worthy moment that appeared whilst he sang his 2015 single I Can't Feel My Face.
The Weeknd meme
The song came half way through his set and saw The Weeknd—whose real name is Abel Tesfaye—step into a golden corridor covered in mirrors. Things then took a dizzy turn as he grabbed the camera and held it close to his face, making it feel as though he was filming himself while moving around erratically. 
It didn't take long before fans caught the moment and ran with it, creating funny memes on Twitter. "Middle school me trying to figure out how to use a fisheye lens on my iPhone 6," one fan wrote alongside a gif of the moment. Similarly, another tweeted: "Me, drunk, FaceTiming my best friends." 
Soon, there was a plethora of similar memes (all of which will have you in stitches) as the internet did its thing. 
The funniest The Weeknd Super Bowl memes
As you can see, Twitter is having a field day all thanks to The Weeknd and we're not complaining. 
Prior to his performance, the Blinding Lights singer promised he'd keep things "PG" when asked what viewers could expect in a press conference. "I definitely want to be respectful to the viewers at home," he said. "I will still incorporate some of the storyline  [of 'After Hours'] – it's a very cohesive story I've been telling throughout this era and this year. The story will continue but definitely will keep it PG for the families. I'll try my best."
Safe to say he's a man of his word. The performance wasn't half as explicit as some fans may have expected but it was flawless nonetheless. Before The Weeknd took the stage, H.E.R warmed up the crowd at the stadium with a phenomenal performance of 'America The Beautiful.' Jazmine Sullivan then blew viewers away with her sensational vocals whilst performing The Spar-Spangled Banner' alongside Eric Church. It was beautiful!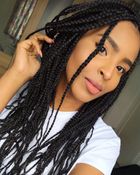 Sagal is a journalist, specialising in lifestyle, pop culture, fashion and beauty.  She has written for a number of publications including Vogue, Glamour, Stylist, Evening Standard, Bustle, You Magazine, Dazed and Wonderland to name a few.