The world's first sex emoji could be coming soon—but what will it look like?
Is it time to say goodbye to the eggplant emoji and hi to the new sex emoji?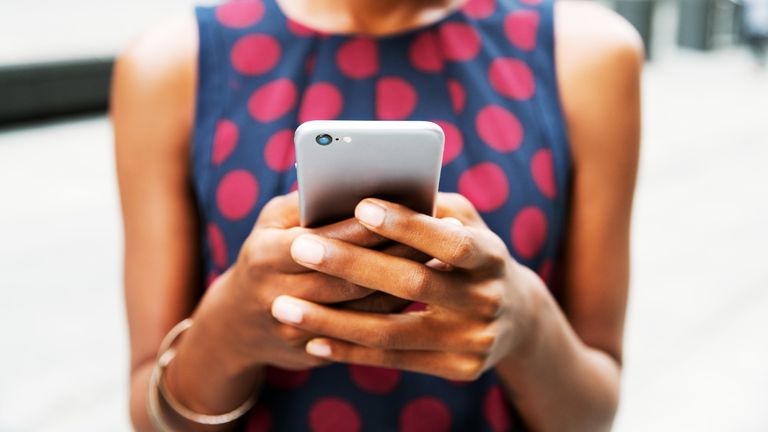 (Image credit: Tim Robberts via Getty)
You heard us right, we could soon be getting our first ever sex emoji.
While we recently got a fresh batch (featuring hearing aids, face masks, and the sighing face),  now we may never have to get creative with the fruit and hand emojis again. 
LELO , the intimate lifestyle products brand that's responsible for one of our favorite hands-free vibrators, has submitted an application to introduce the first official sex emoji to Unicode (the company that decides on emojis).
LELO says the creation of a sex emoji will "usher in a new era of communication about sex, further break the stigma surrounding the talk of sex online and help even more people be more satisfied with their sex life".
There are over 3,900 emojis to date and it's estimated that five billion emojis are used on Facebook and in Facebook Messenger every day. LELO conducted a survey of 10,000 people, where they found that 86% would support their campaign for a sex emoji, 74% of those surveyed used emojis when talking about sex and 62% said it's much easier to express themselves with them.
With the past year proving just how important virtual communication is, we are constantly looking for new and faster ways. Especially when it comes to relationships and sex. Maybe having a new sex emoji could be a perfect way, to spice things up or reset your sex life.
LELO CMO Luka Matutinović said: "The ability to talk about sexuality in every medium is essential when it comes to personal wellbeing. This prompted LELO to submit an official application to Unicode to create the first official sex emoji."
Luka continued: "We see this emoji's creation as gearing towards free sexual expression on all channels and posts without fear of censorship on social media. Having a pictogram depicting sex, safe sex, and even sex toys will therefore be the next milestone in fully liberating the discourse on sex."
No word yet on what it will look like, but we do know it will be a huge time-saver—and is less likely to be misunderstood!
Naomi is trainee news writer who writes for My Imperfect life, Woman & Home and Goodto. Naomi writes articles from fashion trends and skincare to entertainment news.