This is what Regina King's new movie One Night in Miami is really about
Have you watched it yet?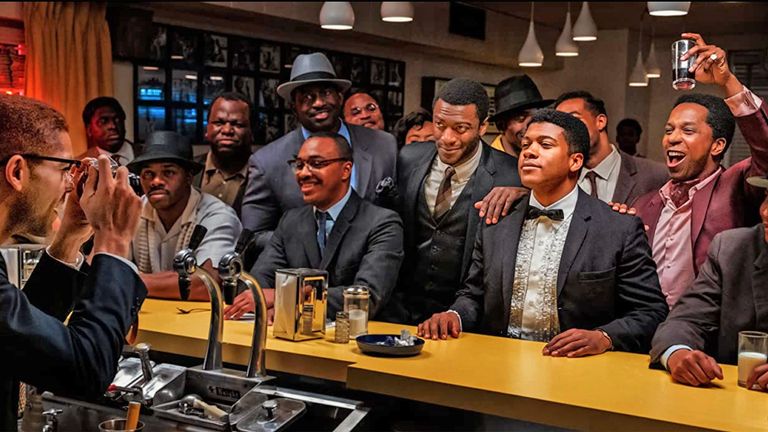 (Image credit: Pictorial Press Ltd / Alamy Stock Photo)
The brilliant Regina King made her directorial debut with One Night in Miami, released on Prime Video just last week. Perhaps best known for her acting skills in shows such as American Crime and Watchmen, Regina brilliantly rose to the challenge of directing this spellbinding film. Already some have wondered about Regina possibly being up for an Academy Award nomination when the ceremony takes place in April. 
If this turns out to be true, she would join the group of five women who have so far been nominated for Best Director. The film delves into the stories of historical figures in sports, entertainment and activism, with lead characters boxer Muhammad Ali, activist Malcolm X, singer Sam Cooke and football player Jim Brown. 
Whilst the film is a fictional account, it takes its inspiration from true events and can't help but draw you in. 
What is One Night in Miami about?
The "one night" in question in the movie is February 25, 1964. This was the night where Muhhamad Ali defeated Sonny Liston at a fight in Miami to become heavyweight champion of the world. Ali then went back to the Hampton House Hotel where he met up with Cooke, Malcolm X, and Brown. 
Whilst some viewers might wonder whether this is historically accurate, according to Biography.com, the four of them really did meet up in Malcolm X's hotel room after the fight, instead of going on to have a larger celebration. 
Not only that, but the film is based upon Kemp Powers' 2013 brilliant stage play of the same name, with Powers also writing the screenplay for the movie.
For this, Kemp is thought to have drawn on historical research in order to present an accurate sense of each man's character and individual views.
In Regina King's film, the men also talk together about the experience of being famous and Black in America during this time period and challenge each other's outlooks on the world.
Speaking to Variety, Regina called her directorial debut "a love letter to Black men". She went on to explain that: "I also felt that my first time out as a film director, I should play to my strengths. A true actors piece is something that I would gravitate to as an actor. These are four men. No matter who you are, especially as a Black person, they have made an impact in some type of way, in your in your life."
One Night in Miami is available to watch now on Prime Video. 
Emma is Senior Lifestyle Writer for Goodto.com, womanandhome.com and Myimperfectlife.com and she loves sharing the latest lifestyle, celebrity and entertainment news. Before joining Future, previously TI Media, Emma was a Freelance Editor and before that a Publisher for an independent digital publisher. When she's not writing about the next big lifestyle trend, she enjoys cooking, long walks and watching as many crime dramas as she can!