TikTok's Text-to-Speech feature had a makeover and users really don't like it
But the voice has changed for a very important reason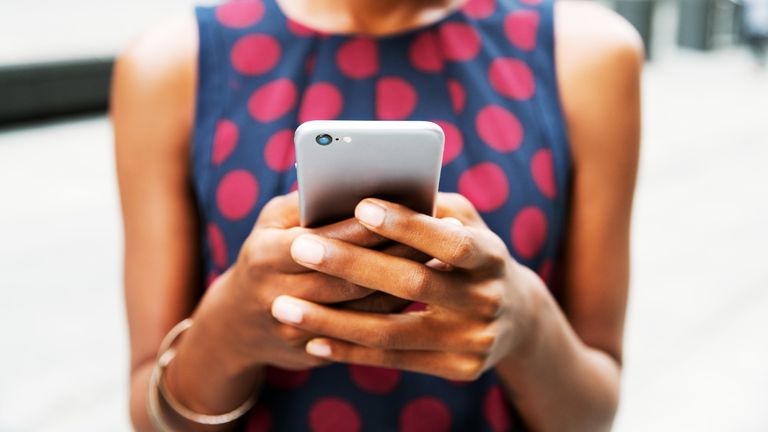 (Image credit: Tim Robberts via Getty)
TikTok users are mourning a change to the highly popular text-to-speech feature.
Renowned for having the best hacks and trends like the wholesome 'never forget you' videos, you'll have seen at least one video that uses the text-to-speech feature, even if you don't hours scrolling the FYP every day.
Many of the viral videos use the Siri-like voice to read out a message, but now TikTok has changed it, and people aren't happy. 
Users have been comparing the far more perky voice to a barbie doll, and worst of all—a 'Karen'. The more upbeat voice does give off a different tone from the more monotone, chilled voice but the principle of the feature is very much the same.
One user @fymlili, took to the app and said: "What is this? Who is this? Where has our Siri girl gone?"
Another user said: "Wait, what happened to the text-to-speech lady?" 
There has been a lot of confusion around the sudden change. Just typing in text-to-speech into the app, you'll be bombarded by angry users, not vibing at all with the new voice.
Despite fans' outrage at the change, the whole thing happened for what's actually a very serious reason. It might surprise you to know that the original voice is not a random automated, Siri-Esque voice but an actual person. 
A voice actress called Bev Standing is the real-life voice behind the text to speech feature and claims she never gave TikTok consent to use her voice. 
Bev told the BBC that she only found out it was her voice after friends started sending her clips until she joined the app herself to confirm. She said: "When I realized you could get me to say anything you want...that's when I got upset."
She also said: "My voice is my product. It's my business." Bev explained to the BBC that she had recorded 10,000 sentences of audio for the Chinese Institute of Acoustics to be used for translation, not for TikTok.
Bev has now sought legal action against TikTok, so sadly for fans of the feature—you'll just have to get used to the new 'Karen'-like voice.
Naomi is trainee news writer who writes for My Imperfect life, Woman & Home and Goodto. Naomi writes articles from fashion trends and skincare to entertainment news.