To All the Boys I Loved Before 3 trailer is finally here
But will Lara Jean and Peter end up together? Spoilers ahead - you have been warned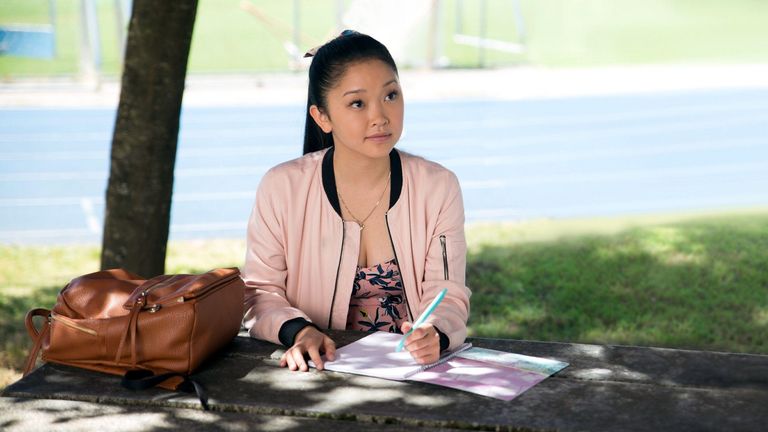 (Image credit: © NETFLIX Allstar Picture Library Ltd. / Alamy Stock Photo)
To All the Boys I Loved Before 3 is set to arrive on Netflix on 12 February and fans of the previous movies in the trilogy are already eager to find out exactly what happens next. Titled To All The Boys: Always and Forever, this new installment will follow on from 2018's To All the Boys I've Loved Before and last year's P.S. I Still Love You. Each of them are brilliantly adapted from writer Jenny Han's bestselling book series. 
The Netflix adaptations follow the story of Lara Jean and Peter, played by Lana Condor and Noah Centineo respectively. Viewers are really rooting for these two and their romance and they might just get what they were looking for. At the end of the previous film, Lara Jean ended up choosing Peter over her childhood love John Ambrose. 
Now the All the Boys 3 trailer has been released and we know what's coming to Netflix, fans can finally get a glimpse of what lies in store. Of course, whether or not Always and Forever will follow the exact plotline Jenny Han's books remains to be seen.
But will Lara Jean and Peter actually end up together in the end?
Warning: spoilers ahead...
What is the To All the Boys I Loved Before 3 plot?
In the newly released trailer for To All the Boys: Always and Forever, Lara Jean and Peter have finally found their way to each other. Whilst Lara Jean takes a trip to Korea and spends time with her family, she keeps in close contact with Peter. But upon her return she's in for a wonderful surprise as he asks her to the prom. 
The pair then decide to stay together and both apply to Stanford, only for Lara Jean to become enamoured with New York City on a school senior trip. Now she must ask herself who she should put first - herself or her hard-fought relationship. 
By the end of the trailer, it seems like it's not down to Lara Jean to make the fateful decision after all. She is shocked to receive a rejection email from their dream school, leaving the fate of their new romance uncertain.
To All the Boys I Loved Before 3 ending
Whilst the To All the Boys 3 trailer doesn't reveal exactly how things will turn out between Lara Jean and Peter, as Jenny Han book readers will know, there's plenty of drama still in store for the couple. As shown in the trailer, Lara Jean gets rejected whilst Peter is accepted to their dream school. 
Whilst there are two potential schools Lara Jean could go to instead, she ends up going to the one further away from Peter. 
Her and Peter's relationship is tested, not only by the distance, but also because of the question of when each is ready to take the next step in their relationship.
Meanwhile, her dad prepares to marry his girlfriend, who he started dating in P.S. I Still Love You. And we all know that a wedding provides the perfect opportunity to reveal your true feelings - even if you're not the bride and groom.
Do Lara Jean and Peter end up together?
Those who have enjoyed Jenny Han's popular book trilogy will already know the answer to this much-discussed question. Meanwhile, show-only viewers are eager to see how the Netflix adaptation handles this relationship in the final instalment. 
So do the show's Romeo and Juliet end up together in the end? It might relieve some to know that they do in the books.
Peter turns up at Lara Jean's father's wedding, giving her the perfect opportunity for her to admit that she still loves him. The book ends with Lara Jean confident that, somehow, she and Peter will be able to make things work between them despite going to separate colleges.
We only hope that Netflix's To All the Boys 3 follows this plotline!
To All the Boys: Always and Forever will be available to watch on Netflix on February 12.
Emma is Senior Lifestyle Writer for Goodto.com, womanandhome.com and Myimperfectlife.com and she loves sharing the latest lifestyle, celebrity and entertainment news. Before joining Future, previously TI Media, Emma was a Freelance Editor and before that a Publisher for an independent digital publisher. When she's not writing about the next big lifestyle trend, she enjoys cooking, long walks and watching as many crime dramas as she can!