Wave Sleep: meet the app that trains your brain to sleep better
So needed in 2021.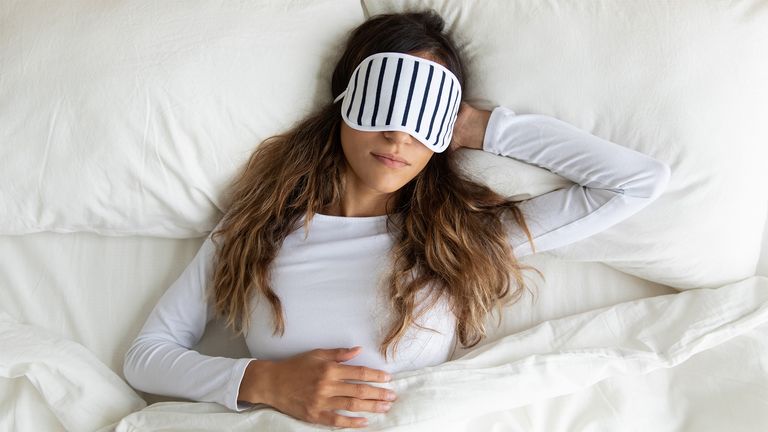 (Image credit: fizkes/Getty Images)
Sleep - the proper deep, can't-remember-your-dreams kind - has been pretty elusive for many of us over the past months. Stress around the pandemic has undoubtedly played a big part in disrupting our sleep patterns, which is why we 're looking increasingly to apps to lend a hand.
In fact, during the Coronavirus pandemic some of the best meditation apps like Headspace, Calm and Ten Percent Happier have seen a surge in usage.
Figures show that downloads for 'mindfulness' apps hit 750,000 during the week of March 29 last year, when countries around the world went into lockdown. That's a 25 percent increase from the weekly average in January and February, according to mobile insights and analytics platform App Annie.
Now there's a new kid on the wellbeing block. Wave Sleep, an app founded by Mason Levey and Brad Warsh, uses a combination of relaxation techniques and live sessions (imagine a very chilled out version of Instagram live) to help coach you in good sleep habits.
There are scenarios you can immerse yourself in to help you sleep: falling asleep rocking in a hammock, for example, or in your favorite pre-pandemic hangout. And, perhaps, as expected, you're walked you through a number of techniques to help you relax: breathing exercises, guided meditation and visualization.
But it's the role of music on this app that really peaked our interested. As the sleep guides walk you through each session, music plays softly in the background. But it's not just elevator music - the effect is far more intentional than that. According to Matthew Wong, the director of music for Wave Sleep, the technique is called Brainwave Entrainment.
The idea behind it is that by tuning sounds in a particular way, it creates a musical 'wave' that mimics the brain waves during REM sleep. In plain English, after listening to the music, the brain begins to match the frequencies and waves of the tunes so you fall into a deep sleep.
Pretty clever, no?
See you virtually in your pyjamas at the coffee shop on the East side around 10pm tonight.
You can download the app in the app store for free until March 12, after which time it will be $10 a month.