This $3 Wet 'n Wild brow pencil claims to speed up eyebrow growth - and it's selling out fast
This brow pencil is *wild*.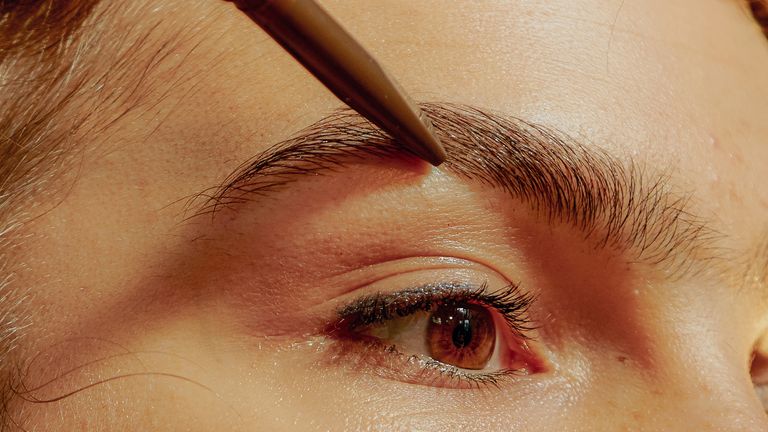 (Image credit: Caroline Tompkins / Refinery29 for Getty Images)
There's more than meets the eye to Wet 'n Wild's Brow-Sessive Brow pencil. The brand's new innovation is so smart it not only fills in sparse patches with feathery stokes for immediate gratification but it also helps your brows grow with an ingredient renowned for its results.  Oh and did we mention it only costs $2.99?
The ingredient in question is castor oil. This vegetable oil, pressed from castor beans, is loaded with vitamin E, has high levels of fatty acids, which are good for soothing down wiry hairs that ruin an otherwise sleek brow. The scientific jury is still out as to whether caster oil really helps with hair growth. But the good news is, the oil's ricinoleic acid is thought to boost the condition and moisture of brow hair, which is essential for healthy growth.
Like the best vitamin C serums, a brow pencil is a must-have in your routine. And the appeal of The Brow-Sessive pencil is so great, it has already completely sold out at Walmart once. Shoppers on Wet 'n Wild's website shoppers wax lyrical about the creamy texture, which is like the lovechild of a pomade and pencil, ticking every box for pigment and slip. 
The pencil comes in three colors, which adds invisible dimension to brows, and the added benefit of a built-in spoolie makes blending fuss-free.
One satisfied Ulta shopper said: "I love this brow pencil better than my high end brands! I will never pay 30 bucks for a brow pencil again! I had my brows done in less than 5 mins and it usually takes me 15-20 mins on my brows. The formula is so smooth and easy to work with: I will definitely stock up on these especially for the price!!!"
In other words, say hello to dense, defined brows.