When does Selling Sunset return?
Wondering, 'when does Selling Sunset return?' Season 4 is officially in the works—and we're SO ready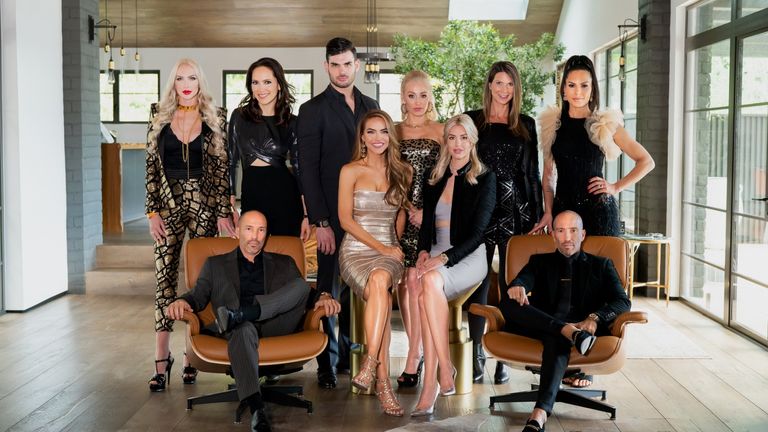 (Image credit: Lindy Lin / Netflix)
If you love the Oppenheim Group, you might be wondering—when does Selling Sunset return?
Mary, Christine, and the rest of the gang have kept us entertained over the last few months with seasons two and three hitting Netflix just months apart from one another.
Now we've watched every episode, and we know all about the stars both on and off-screen, from Mary Fitzgerald and Romain Bonnet's wedding day to Christine Quinn's winter wonderland, and the tear-jerking scenes of Chrishell Stause's divorce.
Now we're getting withdrawal symptoms and we're dying to know when the next season of the TV show is coming to the streamer so we can binge-watch. It looks like Selling Sunset season 4 is already in the works, but we are going to have to wait a little bit longer before we get sucked back into the real estate drama.
On May 26th, Netflix officially confirmed that the show will return for a fourth—and fifth!—season, although a specific date for either has yet to be revealed. The cast has been more upfront than the production company about what to expect.
Mary Fitzgerald shared a major Selling Sunset update, hinting that we won't have to wait long until the fourth season drops.
When is Selling Sunset season 4?
"We film for probably four or five months for each season and then there's a couple of months for editing and then you guys would probably see it in about six months," Mary Fitzgerald told The Radio Times.
Sources say we can expect the series' new season either some time in late 2021 or early 2022. (The sooner the better, though.)
Selling Sunset cast for season 4
While Netflix hasn't given away too much just yet, we can expect two new faces on the show: Vanessa Villela and Emma Hernan.
Vanessa Villela is a swimwear designer and a telenovela star from hit shows El Señor de los Cielos and Una Maid en Manhattan. Now, she's decided to dip her toes into the California real estate waters, something she says is a "personal, spiritual, and emotional journey," per Netflix.
Emma Hernan hails from the East Coast and is the CEO of the food company Emma-Leigh & Co. Netflix has dubbed her a "self-made millionaire." We're certainly anxious to see how everything unfolds with Vanessa and Emma joining the group!
Selling Sunset fans, those Oppenheim couches are getting a little more crowded in Season 4.Vanessa Villela, a Mexican-American novela star turned real estate agent and Emma Hernan, an entrepreneur who has an interesting history with the ladies have joined the cast 🔔 pic.twitter.com/lkX9TO8eBtMay 26, 2021
See more
Selling Sunset season 4: what the stars have said
And while our heads race away at potential storylines, we need not think too much about it, because Mary Fitzgerald also spilled details on what we can expect now that the brokerage has split and Brett has left to set up his own agency.
"My understanding is, whenever we do it, everyone is coming back. I don't know how Davina [Potratz] plays into that because she did leave the group, so I'm not really sure how that's going to work out. I haven't spoken to her."
She added: "We do have a couple of new agents. We keep trying to tell production and Netflix that we want a couple of the other girls on the show because they're really good friends of ours, so I think it would be good to have some new faces, but I don't know what they're going to choose."
But Fitzgerald isn't the only one to discuss the future of the show. During an appearance on ITV's This Morning back in October 2020, Christine Quinn said: "We're not back filming now. But Jason has confirmed we've been picked up for another series, but we're kind of just waiting."
And twins Jason and Brett Oppenheim were confident season 4 would see the cast return. "We can expect we'll be moving forward as soon as possible, but filming is very difficult now here in LA...everything has been delayed." Speaking about who will feature, Jason added, "Everyone is going to be around."