This is the worst place in the UK for your hair, according to science
Living in the capital is doing a lot of damage to your hair...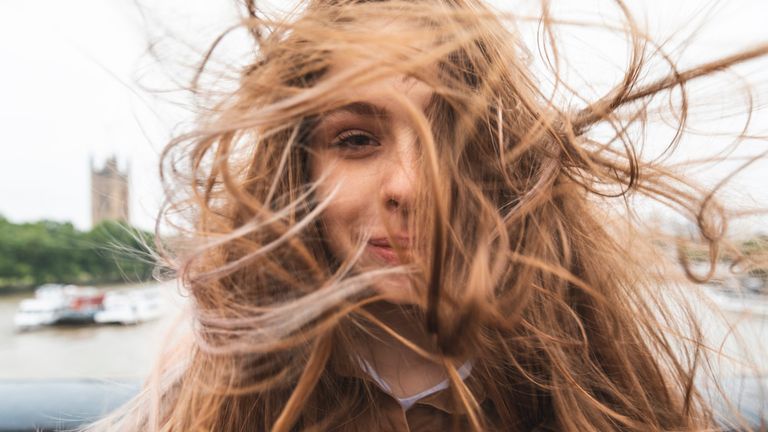 (Image credit: Getty Images)
Ever considered how your postcode could be affecting the quality of your hair? We hadn't either - until now. New research has revealed an interesting correlation between where you live and the standard of your hair.
That's right, your bad hair day could have a lot to do with your environment, suggests a new scientific study by vegan haircare brand, The Solid Bar Company. The brand, who make solid shampoo bars, recently carried out a study looking into 120 towns and cities across the UK to find out how each destination affected our hair, considering seven factors: water hardness, air pollution, wind speed, UV levels, bad salon reviews, humidity and online searches for common hair concerns.
The results showed that London was the worst place to live if you want good hair. Other cities in the top ten included Reading, Slough, Portsmouth and Canterbury, as reported in the Reading Chronicles.
Out of all the factors, The Solid Bar Company said that water hardness was found to be the most damaging for the hair. This is because hard water has high levels of certain minerals like calcium and magnesium, and just like you find in your shower, kettle and iron, it leaves a scaly build-up on hair strands. Gross!
"Having a bad hair day can be extremely frustrating," says haircare expert and founder of The Solid Bar Company Rebecca Bennett. "Alongside genetics, environmental factors can play a huge role in how your hair looks and feels and it's really interesting to see how these conditions differ throughout the UK."
So what's the solution? Well, according to The Solid Bar Company, the answer is to avoid sulphate formulated shampoos that have high pH levels and swap them out with more hydrating ones that are rich in hydrolysed protein (like oat, wheat, quinoa and silk) and oils that are packed with fatty acids like coconut, argan and baobab oil.
Sagal is a journalist, specialising in lifestyle, pop culture, fashion and beauty. She has written for a number of publications including Vogue, Glamour, Stylist, Evening Standard, Bustle, You Magazine, Dazed and Wonderland to name a few.