eHarmony review: why this is the perfect dating website to try now
eHarmony is one of the best dating websites we've come across and here's why...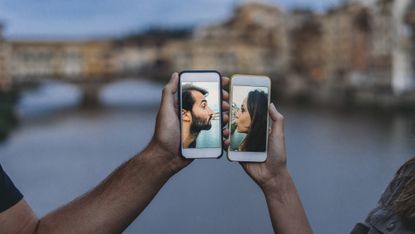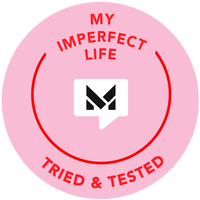 (Image credit: Getty)
My Imperfect Life Verdict
eHarmony is one of the best dating websites on the market, giving you the best chance to find a partner for life.
Reasons to buy
+

Highly reviewed in the app store

+

Personality focused

+

Get all your matches immediately
Reasons to avoid
-

More expensive than other apps
eHarmony has been offering dating services online since 2000 - eight years before Apple's app store even existed. With twenty years of e-dating experience under their belt, it makes sense that they have almost perfected their digital match making skills and are one of the best dating apps on the market.
It feels like almost an understatement to call the online dating market oversaturated - and we don't just mean singles seeking out new partners - but actually choosing an dating website or app amongst the thousands that are available. How do you know which one will work the best in bagging you more than just a fling, but somebody to spend your life with? Luckily, just as much as the internet has made for a seemingly endless amount of dating apps for your phone, it means you can read reviews of the best dating apps instead of taking test runs on each.
How does eHarmony work?
eHarmony offers both the website and app to use for their dating services, which makes it easier to access your matches wherever you may be (and potentially, on your work computer, but if anyone asks, we didn't suggest it.)
Standing up against the quick sign up process of other apps, eHarmony's registering process is a bit longer but makes for a more satisfactory use of the service. By filling in an extensive questionnaire expertly designed to help their algorithm match you with the best partners, eHarmony are asking users to take the time to analyse not just your own answers to the questions, but what you want from a potential match.
It makes sense - spend your time on making sure you don't end up with a sports aficionado when you're staunchly against all organised sport. Or a microwave chef when home cooking is your ideal indoors date night. Or any kind of clash that isn't instantly noticeable when you're swiftly swiping right on other dating apps. With a specific 149 questions to fill in, eHarmony are adamant these kinds of conflicts can't happen in their match making.
While the temptation to lie about your faults in these questions - as well as on the rest of the internet really - is there, all it will do is hinder your matches. So while it might seem like you should lie about your savings and messiness, being honest is the best way to utilise eHarmony to its full potential. Keep in mind that the right person will love you for your flaws, not in spite of them! And don't worry about writing reams about your flaws either, eHarmony's question system makes you choose between a "this describes me well" and a "this doesn't describe me at all" sliding system, so wording is far from an issue.
Once complete, the site loads with your dashboard where you can access matches, messages and update your own profile with further information to help with finding a match. Simple questions like your favourite TV show, your favourite song - nothing too intense. The layout is simple and easy to understand, which is such a plus in a market of unnecessary add ons and features.
With a focus on personality, the app wants you to be matched on more than just a physical level, but it's worth saying photos definitely still make up a piece of the dating experience. There's no point in pretending that looks aren't important and if you aren't attracted to a match, or any of your matches, the site refreshes your potential partners often enough to find someone you will be attracted too.
eHarmony also offers a chance to see who has been viewing your profile for no extra fee, which is worth every penny to see the kinds of partners you are attracting. From this feature, you can also speak to members who might have viewed your profile but not matched with you - while this might seem like a chance for freaks to seek you out, eHarmony promises they keep a close eye on their messaging systems to be sure you don't find any unsavoury or misogynistic messages in your DMs. Just remember when messaging anyone on this app - and all apps - to keep your conversation engaging. There's nothing worse than a basic "hey" with nothing to follow on from.
Is it worth paying for eHarmony?
It's also worth noting that before you can message anyone on their platform, you will have to pay to use eHarmony. Paying for a dating app means that everyone using said app is generally being serious about their commitment not just to finding a partner, but finding the right partner. The site has a sliding scale for membership, starting at £11.95 a month for 24 months, or £44.95 for one month, the more committed you are to using the eHarmony service to find a partner, the more bang (literally and metaphorically) for your buck. The site also offers a 14 day trial to see if the site works for you, just in case.
With almost six thousand five hundred reviews in the Apple app store evening out to rank the app a solid four out of five, it seems unlikely that eHarmony won't work for you. Looking through said reviews also yields a lot of heartwarming stories that will encourage you to download it straight away. Filled with accolades like "Thank you eHarmony for helping me find the love of my life!" and "eHarmony's features allow me to explore multiple profiles from many perspectives and start communicating in a safe, protected space within the app" it seems prudent to take the plunge on at least attempting a trial of the app, and seeing who they match you up with.
Essentially, eHarmony is the dating app for you when you're totally tired of the Hinge vs. Bumble debate. Instead of signing up to appear on Love Island or First Dates to be paired with a potential life partner, use this service to be rigorously matched through two decades worth of research and AI to the perfect person.
Gina Tonic is a creative freelance culture journalist based in Manchester, but originally from South Wales. She champions a feminist perspective in her work and has been writing professionally for over five years.