Venus retrograde 2021: prepare to keep an eye on your relationships
But not just the romantic kind—Venus retrograde 2021 has a few things up its sleeve in terms of professional relationships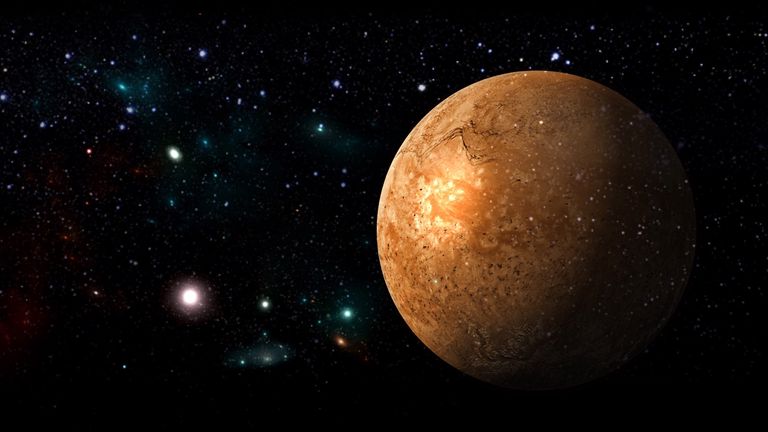 (Image credit: Getty Images)
By Danielle Valente published
Venus retrograde 2021 has arrived, and it will close out the year with a bit of uncertainty—as if we needed more. Although there's no need to panic, there are a few things to consider as this cosmic event gets underway.
The planet of love and money, the ruler of Taurus and Libra, is taking over the spotlight just as the fiery Sagittarius season ends. During this time, your focus will be on those you surround yourself with.
"It's going to give a lot of information about how you love and what your relationships look like," astrologer Renée Watt says of Venus retrograde. "It can also give you information on your love language."
Let's dive in to see how this astrological happening will unfold.
---
---
Venus retrograde 2021—mark your calendars
Just as Sagittarius season comes to a close on December 21, 2021—and Christmas and Capricorn season kick off—Venus will go retrograde on December 19. It'll remain this way for a little over a month, ending on January 29, 2022.
What to expect from Venus retrograde
The pros believe that self-care day ideas are going to be more important than ever so you stay zen and keep things peaceful in your interactions. If you feel a bit distant—or feel as though your partner is quieter than usual—it's crucial to soak up some "me time." Think of it as a necessity and a way to recharge, not as a be-all, end-all situation.
"With Venus going retrograde in Capricorn, you might feel like walls are going up in your relationship and you're not really sure why," Watt says. "You might start to close off from love, people around you might start to close off from love, so it's kind of important to watch what's happening with your personal connections."
With a bit of Mercury retrograde flair, Venus retrograde could even have us reconnect with an ex, just as the holidays get underway. (Isn't this always how it goes?) Don't let it get you too worked up—it won't be terribly invasive.
You might also experience relationship changes within your professional life during Venus retrograde. Old co-workers could possibly reemerge at this time, which is a more welcome "hello" than that of an ex, right?
But regardless of whether Venus' rule over love or money affects you personally, you're going to want to keep one thing in mind.
"I think the most important thing is to be open to change," Watt says. "This is very much a scenario where you have to change and the universe is going to hit you with lessons if you are resistant."
Why so big on change?
Right before Venus goes retrograde, it'll cross Pluto, the planet of transformation. Then, this will happen again the planet both goes retrograde and direct. Essentially, Pluto is begging us to take notice.
Plus, Capricorn season and the winter solstice kick off right as the holiday gets underway, and it's supposed to be a very transformative time.
Thanks to Venus retrograde in Capricorn, we'll "really [be] rethinking our commitment to our legacies in relationships, value [and] money," astrologer Liz Simmons adds.
We should expect the earth signs to be most affected, but if you're curious how the planet will impact you directly, Watt suggests exploring which of your houses is ruled by Capricorn.
The key takeaway from Venus retrograde 2021
All retrogrades are created differently, and although they sound a bit worrisome, they are an opportunity to assess what's working in your life and what needs some adjusting.
There might be a few growing pains now, but 2022 is expected to be a promising time, and that's something we can all appreciate. Venus, we're ready for anything you bring our way.
Danielle is a writer for My Imperfect Life, where she particularly enjoys covering lifestyle and entertainment news. She was previously the editor of Time Out New York Kids and a news editor at Elite Daily. When she's not working, you can find her reading a good book and enjoying a cup of coffee. Follow her @dvwrites.