Your April horoscope is here—and you should mark *this* lucky day in your calendar
Our resident astrologer Narayana Montúfar brings you your horoscope for April 2023...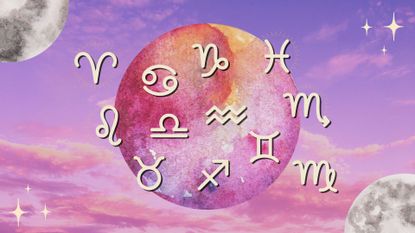 (Image credit: Future)
Welcome to your horoscope for April 2023! March was a month of potent collective changes, and April follows but with a different tone. On April 5, we welcome this month's full moon, which happens in Libra, the zodiac sign of partnerships. This is the culmination of some deep work we've been doing when it comes to healing relationships, which began around mid-February.
Mark April 11 on your calendar, as it could be a lucky day! The sun will be illuminating Jupiter, the planet of abundance, which could unleash lucky breaks for many of us. This will be especially true for Aries, Leo, Sagittarius, and Pisces, so if you happen to have your sun, moon, or rising in any of these signs, you could be benefiting the most.
Meet the expert: Narayana Montúfar
The first eclipse season of the year occurs between mid-April and early May, so expect the energy to feel intense. Eclipses are the most powerful alignments of the luminaries, sun and moon, and the universal tools for instigating deep, meaningful change. During the April 19 new moon solar eclipse, being open to new paths and new vistas will grant you success. Listening to your body will also be crucial, as we will all need more rest than usual, especially during the last two weeks of the month.
The second Mercury retrograde of 2023 is also arriving this month, between April 21 and May 14, deepening, even more, the need to embrace introspection. In ancient astrology, the retrogrades of Mercury are seen as magical—but in order to get there, we must look within. This is a time to ask yourself: what am I being asked to see differently? What needs to change about my current approach to money, possessions, and value? Mercury will retrograde in the earth sign of Taurus, so the pace of life and our overall productivity will greatly slow down.
Read your horoscope below for your rising as well as your sun sign—and don't forget to check your 2023 horoscope predictions as well as your love horoscope for 2023.
April 2023 monthly horoscope: what's in store for you this month?
Aries April 2023 horoscope
If you have any big moves to make, Aries, act on April 11! Today could end up being one of your luckiest days, when you could receive news about a raise, a publishing deal, or a trip materializing. The days surrounding April 19 are bound to be intense, as the new moon solar eclipse occurs in your sign. A door could open around this time, but it will be crucial that you're careful in how you cross it. Maintain full integrity with any business dealings and when dealing with colleagues. Lastly, Mercury goes retrograde in your financial sector on April 21, asking you to reformulate your budget through a long-term lens.
Taurus April 2023 horoscope
You will most likely love the beginning of April, Taurus, as many positive things will manifest for you now! Until April 10, focus on making bold moves, seeking harmony in your life, and expressing your desires to the universe! April 13 and 14 could be challenging when it comes to dealing with authority figures—so keep an eye on your interactions. Schedule more downtime in your calendar toward the April 19 eclipse, which will request you to spend more time resting, sleeping, and ruminating. You will end April with Mercury retrograde in your sign, deepening your need to take a step back to think about the changes you want to make in your life.
Gemini April 2023 horoscope
April will be a month full of dichotomies for you, Gemini. Many planetary influences will request you to rest and embrace introspection—however, with socialite Venus activating your sign starting April 11, you might feel torn between listening to your body and going out. The thing to do is focus on quality instead of quantity! A new collaboration could begin around the April 19 new moon solar eclipse, which will most likely be present in your life for the next two years. If you need to sign documents, try finalizing them before April 21, which is when your planet, Mercury, goes retrograde.
Cancer April 2023 horoscope
Driven Mars spends the entire month in your sign, meaning that you're feeling feisty and ready to charge ahead on your goals. Whenever feeling angry or triggered, exercise or meditate near a body of water, especially around the April 5 full moon. Another big event to pay attention to is the April 19 new moon solar eclipse, which could open the door to a new job or career path. If you decide to take it, make sure to read the fine print and get it all in writing, especially if it involves powerful people. April 29 could be a lucky day, when keeping an open mind could put you in the right place at the right time!
Leo April 2023 horoscope
This could be a fantastic month for your career, Leo, but you will have to be patient! A friend or colleague could be throwing your name, and by the April 19 new moon eclipse, you could be receiving a fat offer. This could be good—however, since power-hungry Pluto will be involved, it's best to be very vigilant when it comes to your research. Things will most likely slow down quite considerably starting April 21, as the retrograde of Mercury will ask you to revise, rethink, and review some of your previously signed deals or projects. Keep in mind that sometimes, these can end up being "blessings in disguise."
Virgo April 2023 horoscope
April could completely change the way you see the world, Virgo. Starting April 10, socialite Venus will be helping you out in your career—however, in order to take these opportunities, you might have to abandon some outdated beliefs. This will be especially true around the April 19 new moon solar eclipse, which will challenge you to come up with out-of-the-box solutions, especially at work and when dealing with big-time clients. If you're due for a vacation, try planning it between April 21 and May 14, which is when Mercury will be retrograde. Exposing yourself to new vistas and flavors will be the medicine you so much will crave!
Libra April 2023 horoscope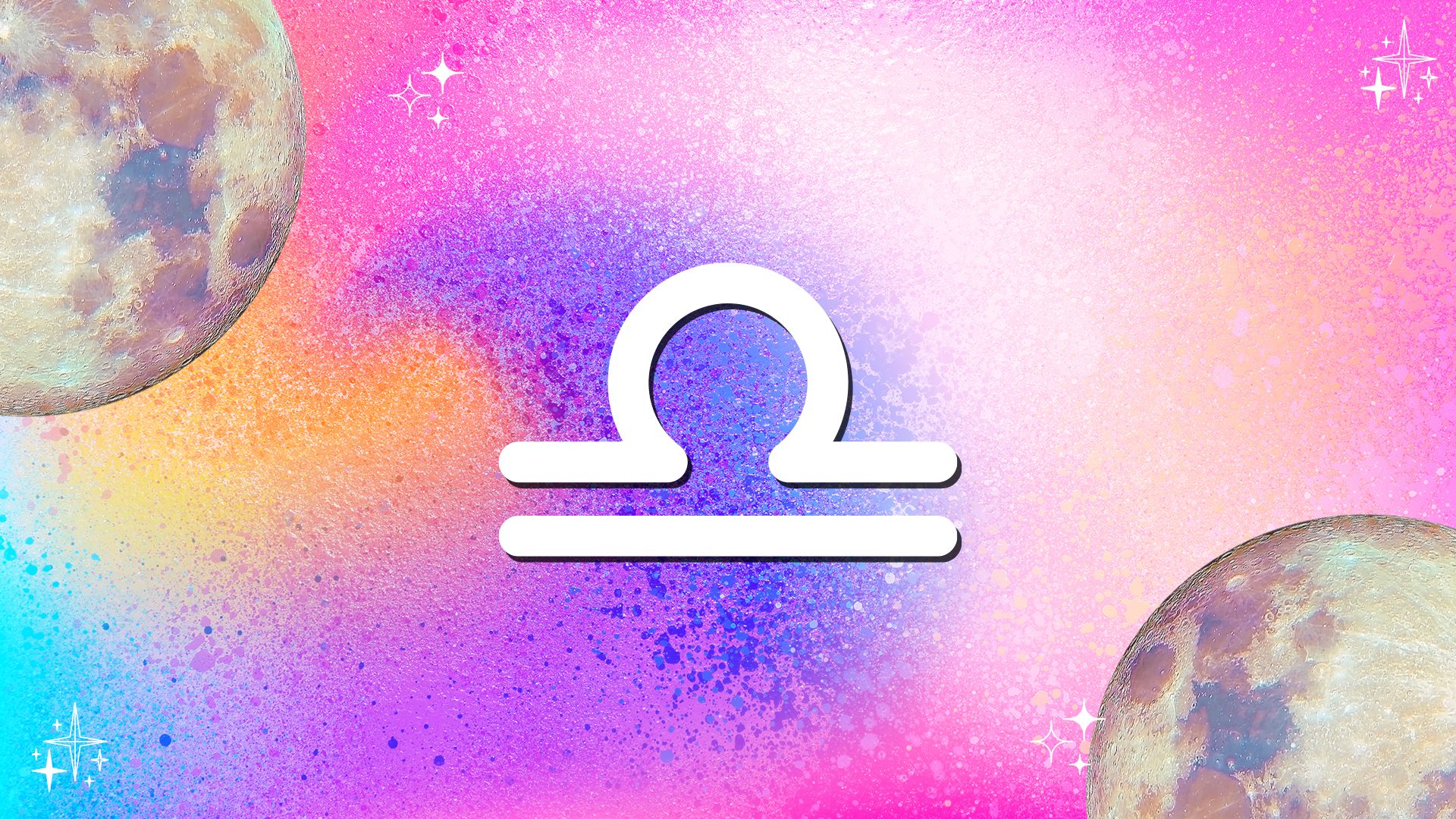 Pace yourself this month, Libra. You will be receiving tons of social invitations, especially between the April 5 full moon in your sign and April 10. However, eclipse season will soon be creeping in, asking you to focus on rest. An intense relationship issue could reach climax around the April 19 new moon solar eclipse, so it will be key to handle things with care. If you notice any manipulation tactics being used, be the first to call them out, otherwise, they could become "normalized" in the future. On a more casual note, the last few days of April are ideal for booking either a long weekend or vacation if you're due for one.
Scorpio April 2023 horoscope
You will most likely be pretty busy with work at the beginning of the month, and might even run into a sweet deal or project around the lucky April 11 meet-up between the sun and Jupiter. If you end up taking a new gig around this time, just remember to charge your worth or you might later regret it. Later in the month, relationships of all kinds will take a lot of your time and energy. Starting April 21, Mercury retrograde could bring some unresolved relationship issues to the surface. Since this energy will be moving slowly, taking breaks from certain people will help you figure out what you truly want from these relationships.
Sagittarius April 2023 horoscope
For you, April will be a "work hard, play hard" kind of month, Sagittarius, so pace yourself! If you've been wanting to meet someone, this month could put someone interesting in your path between April 5 and April 11. The April 19 new moon solar eclipse could expose some gossip involving a friend or colleague. Since you will be one of the few signs who experiences the least amount of drama, you will be in a good place to help people out. Back up your most important files and documents before April 21. Mercury retrograde could mean lost emails and notes, but in the end, it will help you arrive at better plans and conclusions.
Capricorn April 2023 horoscope
The beginning of the month could be intense as the universe requests you to focus more of your time on your home and family. Juggling work with your busy family life will be challenging, especially around the April 5 full moon, when a project could come to an end. April 11 is also a lucky day, when all the time you've invested in your family will bear fruits. Someone close to you might request financial help around the April 19 new moon solar eclipse. You love to give, but be aware that if you say yes, this story could drag on for the next two years or even longer. Instead, find alternative ways of assisting someone in need!
Aquarius April 2023 horoscope
If you've been working on a script, book, or pitch, April 11 could you a sweet contract or positive ending. More good news: Venus enters your dating and creativity sector on April 10, bringing you opportunities for fun during what could be a very serious month. Harness this energy by scheduling time in your calendar just for play and being creative. The April 19 new moon solar eclipse grants you a new beginning that could develop over the next two years! By all means, grab it and follow your bliss. Just remember that with Pluto now in your sign, you must dive into people's true motives before truly committing.
Pisces April 2023 horoscope
A very deep conversation could take place with a partner or close friend around the April 5 full moon. If you have something to air out, this is the time to do so. Sweet news about a raise or paycheck could hit your inbox on April 11, the luckiest day of the year. If you do end up getting extra money, don't spend it, as an unexpected expense could arrive during the April 19 new moon solar eclipse. Two days later, Mercury begins its retrograde in your communication sector, so brace yourself by being ultra-clear in your texts, DMs, and emails from April 21 and May 14.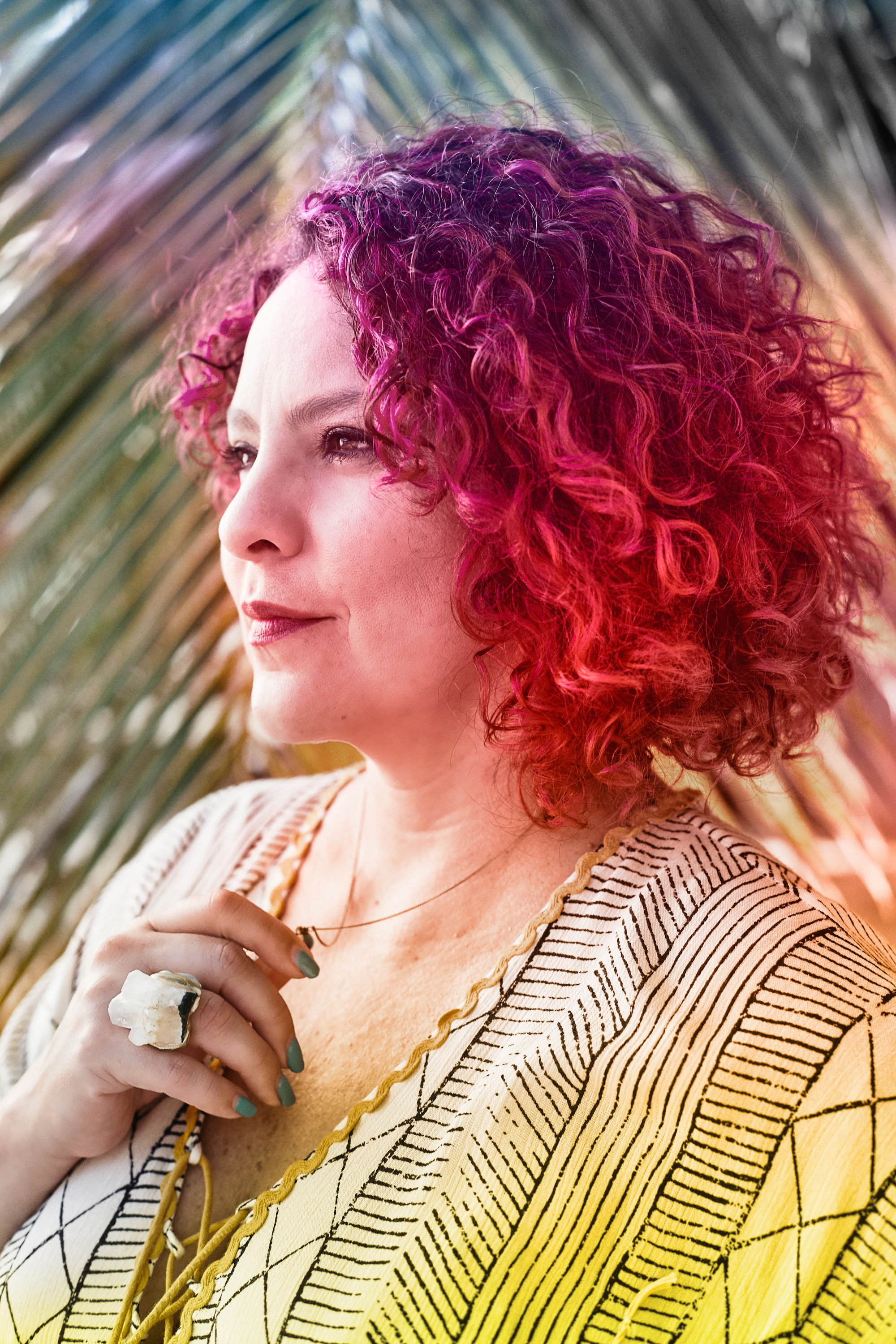 Narayana Montúfar is My Imperfect Life's resident astrologer, responsible for our weekly horoscopes and monthly horoscopes. She's also an artist, writer, and energy healer who finds inspiration in the symbolic language of astrology. An expert in the astrological studies of the Moon, she's the author of Moon Signs: Unlock Your Inner Luminary Power and was featured as one of Medium.com's Authority Magazine 2020's Strong Female Leaders, Destig Magazine's Top Artists to Collect in 2020, and one of Vogue's 13 Astrologers to Follow in 2021.
You can also find her astrological work featured in numerous lifestyle publications like Teen Vogue, Refinery29, InStyle, Brit+Co, Bustle, Pop Sugar, Well + Good, Women's Health, Romper, and more. In her private astrology practice, Narayana's holistic approach seeks to create a positive impact by connecting each one of her clients to the uniqueness of their chart and illuminating their path toward the ultimate state of self-empowerment and self-discovery.