Is Ariana Grande vegan? Here's what the pop diva eats every day
So, is Ariana Grande vegan? The singer has long opted for plant-based dishes for healthy living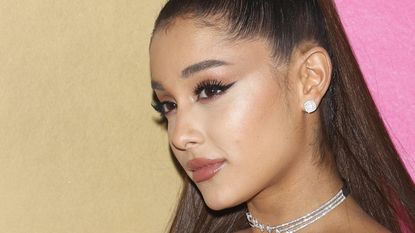 (Image credit: Getty image / Jim Spellman / Stringer)
Is Ariana Grande vegan? The answer is in fact, yes.
While she's famous for her number one hits and voluminous ponytail, it's less well-known that the pop diva is a longtime vegan. The 28-year-old singer—who is of Italian heritage—was brought up on a diet of meat and cheese, but said "Thank You, Next" (had to be done) almost a decade ago to consuming animal products.
And the star hasn't looked back. Because, as veganism's rising popularity is a testament to, going plant-based is the smartest way to eat now. Not only do meals packed with vegetables, grains, fruits and nuts also serve up a lot of quality nutrition, but the evidence shows that it's also far better for the environment.
If you're worried about the potentially time-consuming or confusing nature of becoming vegan, fear not, because these best meal prep delivery services are there to help you get started on your journey.
Anyway, back to Ari—here's what the megastar fuels up on...
---
---
Is Ariana Grande vegan?
The first confirmation of Ariana's commitment to plant-based eating came in 2013. In a post on Twitter, she said: "I've eaten organically since I was little and always kept meat minimal but today marks my first day as a 100% Vegan!!!! Joyous day." A few days later, she told the animal rights organization PETA on the site that her "heart feels happy with the decision".
Speaking to The Mirror about her decision, the star explained: "I love animals more than I love most people, not kidding. But I am a firm believer in eating a full plant-based, whole food diet that can expand your life length and make you an all-around happier person."
She was swiftly named one of PETA's sexiest vegetarian celebrities of 2014. The same year, she gave fans a one-year update on Twitter, telling them that 12 months of veganism was the "happiest, healthiest, life-changing decision I ever made".
And, just in case you were wondering, Ariana's veganism "is not and was never about being skinnier". In a post on Tumblr, reported E Online, Grande wrote: "I'm eating as much as I was before, the content has just changed".
The star added: "This is about making sure the foods you put in your body will nourish you and be put to good use." She explained that any weight loss people may have noticed was because she had removed junk food from her diet and increased her activity levels (she does an estimated 12,000 steps a day).
It must be working for her because since then she has continued her ascent to becoming a Grammy-winning, multi-platinum recording artist. Unsure where to get started? Read our vegan for beginners guide.
So, what exactly features on her plate?
Ariana Grande's vegan diet
1. Japanese food
She's got a go-to cuisine, according to her trainer. "She's vegan, and she loves daikon, lotus, adzuki beans—almost like a macrobiotic Japanese [diet]," says Harley Pasternak, who is also a nutritionist, in a 2015 conversation with Glamour. FYI, this means lots of fresh vegetables and sea vegetables, as well as whole grains like brown rice, barley, millet, and oats, plus miso. Yummy!
2. Fresh Fruit
Back in 2011, the pop princess revealed on Twitter that strawberries are her favorite food, and she has eaten "at least" five a day for as long as she can remember. Then, in a 2015 post on Instagram, the star snapped a plummet of blueberries, captioning it "blueberry bosses". With all the vitamins and minerals she's ingesting, it's no wonder she always steps out with glowing skin and impressive levels of on-stage energy.
3. Smoothies
Speaking to PopSugar in 2017, Pasternak—who wrote the book The Body Reset Diet—noted: "She has widened the ingredients she puts into her diet. She makes a lot of my smoothies, so for the Body Reset smoothies, she'll make the white smoothie, red smoothie, and green smoothie." She's definitely hitting her five-a-day...
4. Nuts
Ariana also snacks—although she's, as you'd expect, still pretty healthy when she grazes. Speaking to Shape, the star said: "I always have a bottle [of coconut water] next to me" and "[almonds and cashews] make great healthy snacks to keep me energized throughout my day!"
But it's all about balance…
One thing's for sure, she sure knows how to power herself nutritiously. "Ariana eats incredibly well and she always had a healthy diet," added Pasternak to PopSugar. "I think what I've gotten her to do now is to create a more balanced diet and feel okay about indulging and celebrating sometimes." That's what we like to hear!
Lauren is a freelance writer and editor with more than six years of digital and magazine experience. Most recently, she has been the Acting Commissioning Editor of Women's Health—where she co-produced the Going For Goal podcast—and has previously also written news and features for titles including The Telegraph, Grazia, Stylist, Dazed, The Sun's Fabulous, Yahoo Style UK and Get The Gloss. She covers all aspects of lifestyle, specializing in health, beauty, and travel. Can't live without: oat milk lattes, new podcast episodes, long walks, and great skincare.