Britney Spears conservatorship hearing: everything to know about the pop star's court appearance
The judge has denied Britney's request to remove her father as from her conservatorship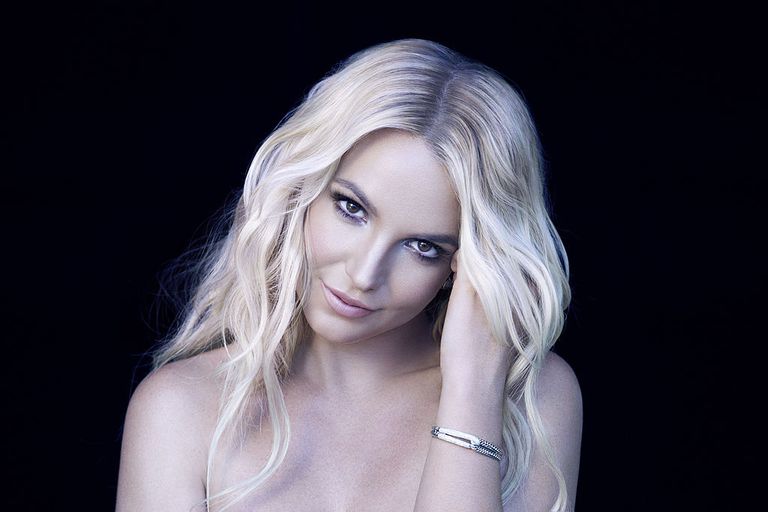 (Image credit: Getty Images)
The US judge handling Britney Spears' conservatorship case has denied the star's request to remove her father as her conservator. 
The news is a result of a request made on the behalf of Britney by her lawyer, asking an LA court to end Jamie Spears control of her estate, in November last year. While it comes just a week after the pop sensation's shocking testimony, in which she addressed the court herself for the first detailing her experiences under her father's control over the years, this is not a direct rule against her claims. 
Instead, the documents filed on Wednesday refer only to the November request, in which Spears asked for the private wealth management firm the Bessemer Trust to be appointed as her "sole conservator". While this was denied by Judge Brenda Penny, she did agree to appoint the firm as a co-conservator of Britney's multi-million dollar estate. 
Meanwhile a verdict regarding Britney's latest has yet to be reached. The hearing took place on June 23rd, where the court allowed the singer to speak for herself at long last. Since 2008, Britney's father, Jamie Spears, has been in control over her nearly $60 million estate. 
The controversial conservatorship has been exacerbated by a viral Britney Spears documentary and subsequent media attention. Now, as the #FreeBritney movement continues to grow, the musician finally gets a say and will hopefully take back control. 
The first time Britney Spears has publicly addressed the case, the icon admitted to the court that she just "wants [her] life back," according to The New York Times. She also added: "I truly believe this conservatorship is abusive."
Learn more about the Britney Spears conservatorship hearing and how it all started:
Britney Spears' life and conservatorship will be the subject of both a BBC doc and a Netflix doc
What is going on with Britney Spears?
Following Spears' public breakdown in 2007, her father was appointed to control her estate. What was intended to be a temporary move is ongoing to this day, something the singer has objected to. Jamie Spears attempted to gain sole responsibility for his daughter's finances earlier in 2021 but was denied, and a third party is expected to continue to intervene.
Variety first broke the news that Britney Spears would head to court this summer. Samuel Ingham, Britney's probate attorney, allegedly asked to set a date on an expedited basis. Motions and accounting issues will be discussed on July 14th, the outlet further reported.
What happened during the Britney court hearing?
Spears was scheduled to address the court around 1:30pm PT in Los Angeles, though she ended up speaking roughly an hour later. According to CNN, the singer requested that her statement not be closed to the public, however, cameras were not allowed inside during her testimony. 
Outside of the courthouse, a #FreeBritney rally took place where fans gathered to show their support for the pop star. Following Spears' statement, the court took a recess and ended the audio feed publicizing the rest of the hearing. 
Britney Spears statement in court: 
According to CNN, Britney Spears appeared virtually during the court hearing, during which she said of her 13-year-long conservatorship: "I'm traumatized. I'm not happy, I can't sleep. I'm so angry, I'm insane" when speaking about her 13-year conservatorship.
During her testimony, Spears reportedly made several concerning allegations against those in charge of her conservatorship, including that she was put on lithium against her will. 
"Lithium is a very, very strong drug and completely different medication than what I've been on. You can go mentally impaired if you take too much, stay on it longer than five months," she said. (Lithium is commonly administered to treat bipolar disorder.) "I felt drunk. I couldn't even stick up for myself. I couldn't even have a conversation with my mom or dad about anything. I told them I was scared and they had six different nurses come to my home to monitor me while I was on this medication that I didn't want to be on to begin with."
Spears also alleged that she is not able to start a family with her boyfriend, Sam Asghari, because of an IUD that she is reportedly not allowed to have removed under the conservatorship. She said: "I want to be able to get married and have a baby. I was told I can't get married. I have an IUD inside me but this so-called team won't let me go to the doctor to remove it because they don't want me to have any more children. This conservatorship is doing me way more harm than good." Throughout her statement, she even alleged that she's not allowed to ride in Asghari's car alone with him. 
The star also claimed that she felt forced to perform in 2018 at her Las Vegas residency. "If I didn't do any of my meetings and work from eight to six at night, which is 10 hours a day, seven days a week, no days off, I wouldn't be able to see my kids or my boyfriend. I never had a say in my schedule."
Spears has petitioned to end her court-ordered conservatorship without the clearing of a health evaluation. Her attorney has not been directed as of yet to file that request.
Spears finished her testimony with an emotional plea: "I deserve to have a life. I've worked my whole life. I deserve to have a two- to three-year break and just, you know, do what I want to do. But I do feel like there is a crunch here. And I feel open and I'm okay to talk to you today about it. But I wish I could stay with you on the phone forever, because when I get off the phone with you, all of a sudden all I hear all these nos—no, no, no."
Britney Spears documentary: the star responds
The "Framing Britney Spears" documentary examined the pop star's complicated relationship with her father and the strains that the conservatorship has put on her life. Months after its release on Hulu, Spears took to Instagram to address her thoughts.
"I didn't watch the documentary but from what I did see of it I was embarrassed by the light they put me in ... I cried for two weeks and well .... I still cry sometimes !!!! I do what I can in my own spirituality with myself to try and keep my own joy ... love ... and happiness," she wrote. 
Will Britney Spears ever perform again?
News began to circulate in 2020 that Spears would not take the stage until she had control over her finances and life choices. A week ahead of her court hearing, she took to Instagram to address fans about whether or not she'll get back to entertaining—which leaves more questions than answers. 
"I'm having fun right now," she said in her video clip. "I'm in a transition in my life and I'm enjoying myself, so that's it."