Netflix's Britney Spears documentary just got a teaser
Netflix's Britney vs Spears has got its first teaser—and its big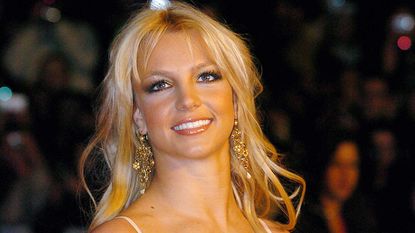 (Image credit: Getty Images / PASCAL GUYOT / Contributor)
Following the success of Hulu's viral Britney documentary, Framing Britney, Netflix has released a teaser clip for their very own Britney Spears documentary, centering around her conservatorship.
The documentary, which is titled 'Britney vs Spears', has been in the works since 2019, in fact, according to Bloomberg (opens in new tab), Netflix's project was already underway when the New York Times produced Framing Britney Spears film was released on Hulu.
Framing Britney itself, sparked huge media reactions, including reactions from celebs like Sex and the City's Sarah Jessica Parker and fellow pop-star Miley Cyrus.
Now, Britney VS Spears is coming to our screen really soon and if the teaser is anything to go by, it's going to be explosive.
Watch the teaser here...
The teaser features an actual voicemail, dated all the way back in 2009, from Britney to her attorney, she says: "Hi, my name is Britney Spears. I called you earlier. I'm calling again because I just wanted to make sure that during the process of eliminating the conservatorship…"
---
---
What will Britney vs Spears be about?
The streaming giant has enlisted true-crime filmmaker Erin Lee Carr for the forthcoming tell-all, and though the trailer and any surrounding information on the documentary are yet to be released, it will likely take a deep dive into Britney's 13-year long conservatorship, and Britney's relationship with her family.
From the look of this teaser, we may very well hear some never-before-heard calls and information between Britney and her attorney—and also see footage and statements from those involved in her conservatorship. Though, as Variety reports, Britney herself is not likely to feature or give a first-hand interview.
This all follows a major legal win for the pop-icon, as her father Jamie Spears has now filed to end her conservatorship completely.
When is Britney Vs Spears coming to Netflix?
The long along-awaited documentary is due to drop on the 28th of September, with the official trailer coming on the 23rd. But Netflix has released a teaser, to really grab our attention.
Since December 2020, Kudzai has worked as a trainee journalist at FUTURE, writing about fashion, entertainment and beauty content for My Imperfect Life.

Kudzai previously worked as a freelance fashion wardrobe stylist, directing magazine photoshoots and coordinating the fashion direction of recording artists.

A fully qualified Journalism and Media graduate from De Mont Fort University, Kudzai graduated in the summer of 2020.