Will there be a season 2 of Firefly Lane?
A season 2 of Firefly Lane is very likely to be coming our way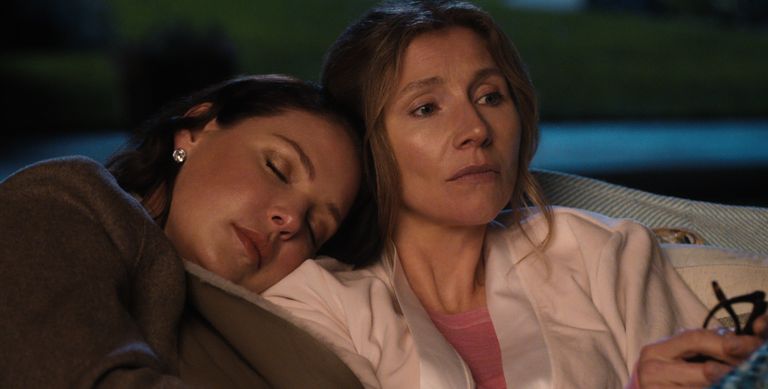 (Image credit: Netflix)
Confirmation of a season two of Firefly Lane is what we've all been waiting for since completing the first 10 episodes of season one. 
Netflix's latest drama is just what we needed: a loving tale about two inseparable best friends whose 30-year friendship withstands any trials and tribulations—that is, until the ending of Firefly Lane.
*Warning* Contains spoilers.
The first season of the show, which is based on New York Times best-selling author Kristin Hannah's 2008 novel of the same name, only tells us half the story of Kate and Tully which begs the question—will Netflix give us a second season? By the looks of things, the answer is yes. You can throw that many cliffhangers at an audience without the expectation of following up with another season. I mean, we have QUESTIONS. Like what did Tully do to Kate?  Who is Bud? And is Johnny really dead? 
Here's everything we know about season 2 of Firefly Lane so far... 
Will there be a season 2 of Firefly lane? 
Netflix has not yet officially renewed Firefly Lane. However, it's pretty likely that we will get at least one more season of the show considering how the final episode of season one ended. Plus, so far, we have only seen half of the events that occur in the novel take place, which tells us that there is plenty more to cover in the lives of Tully and Kate. 
While we know that the TV adaption doesn't exactly stick to the script of what happens in the book, it is inspired by the events so Hannah's novel is a great way to predict what season 2 may have in store. 
Speaking to Oprah Magazine, Ben Lawson, who plays Kate's husband Johnny Ryan said: "There's plenty to go, just from the first novel. There's also a sequel. Hopefully audiences delve in and we can continue."
If the show does follow some of the major events that take place in the novel then brace yourselves for some seriously heartbreaking moments. Roan Curtis, who plays Kate in her teen years, told the publication that the ending of Firefly Lane completely devastated her. "I don't think I've ever cried so hard reading a book," she admitted. 
What can we expect from season 2 of Firefly Lane?
Well, the most crucial plot of all will be to get to the bottom of what horrible betrayal has ended Kate and Tully's three-decade long friendship. If there is a second season, then it will likely focus on this whilst also explaining what happened to Johnny in Iraq—did he survive the bombing? 
We'll hopefully also pick up where we left the teenage versions of the girls to find out where Tully goes when the police arrest her mother for selling drugs and she's ripped away from Kate's arms in that heartbreaking scene? And what does she do after quitting her job at The Girlfriend Hour? There's definitely a lot to dive into.