How to apply blusher the modern way
It can mean the difference between dusty rouge and seriously glowing skin.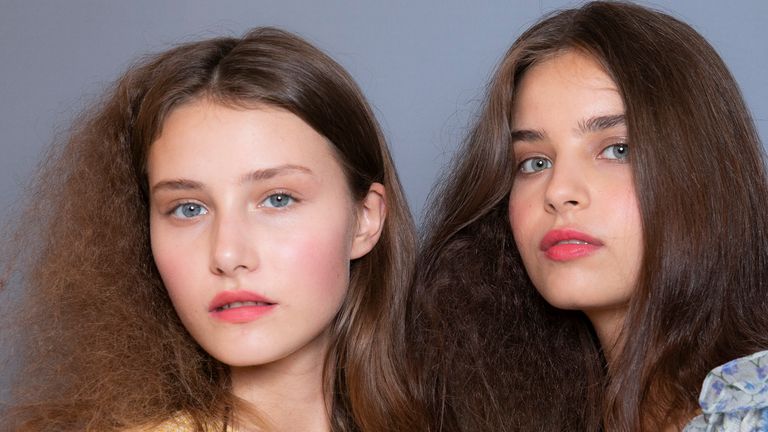 (Image credit: Rosdiana Ciaravolo /Getty Images)
It's dubbed the 'magic wand of makeup' but how to apply blusher the right way seems to elude most of us. Whether it's placement on the face, the best shade or playing with different textures, blusher can slip into ruddy circles on the apples of cheeks if you're not careful.
Jennifer Aniston's makeup artist Gucci Westman says: "The best blush doesn't look like blush. It subtly enhances and brings everything together."
Thankfully the latest raft of blushers make light work of carving out cheekbones, warming up your skin tone and creating an irresistibly suggestive flush when paired with the best bb creams.
In fact, today's formulas are more user-friendly than ever and blend in so beautifully that it feels like something entirely new rather than an age-old beauty trick.
Ahead some fool-proof tricks for meshing blusher to your skin minus racing stripes or looking like you've blasted your face with the car radiator for too long.
How to find the right shade
One tip for decoding your perfect shade of blush is to match it to the color of the skin inside of your lip. Otherwise, this is a general rule of thumb: pale pink is the shade most people with fair skin naturally blush, so a powder or cream will have the same effect. Peach works on everyone but especially flatters and balances the tones in olive skin while terracotta, corals and berry shades pop against dark skin.
Apply cream blusher under your foundation
Such is the texture of cream blush that it imparts a believable dewy flush. However, the order in which you apply it in your makeup regime makes a big difference. If you've ever applied cream blusher on top of foundation you've probably found that it muddied the shade. Vincent Ford, global makeup artist for Nars has this advice:
"Daub on a mousse or cream blusher before foundation for a lit from within effect."
Remove excess blusher on the back of your hand
Powder formulas still tend to be the most popular, probably on account of their long-wear credentials. To prevent a dusty coating, Vincent recommends: "Swirl a brush in your powder blusher and pack the product on by pushing the brush into the back of your hand. This gets rid of any excess product and prevents too much color deposit on the face."
Blusher isn't just for the apples of the cheeks
Where you place your blusher changes the shape of your face. Vincent says: "For a soft contour, add a little cream blush on the apples of the cheeks and take a powder blusher underneath the cheekbones."
A runway look favored by the likes of Isabel Marant is to buff the color along the cheekbone and around the temples in a hazy c-shape. Gucci's preference? "I find a horizontal oval shape, that stretches along the tops of the apples and back toward the upper ear, is flattering on most face shapes. I also like to add a touch of blush on the bridge of the nose."
Westman Atelier Baby Cheeks Blush Stick in Chouchette, $48
Nars Limited Edition Claudette Cheek Duo, $45
Chanel Fleurs de Printemps Limited Edition Blush and Highlighter Duo, $62 [£52], Selfridges
Maybelline Cheek Heat Sheer Blusher, $8.15 [£7.10], Beauty Bay