How to remove nose hair safely according to experts—and the best at-home products to use
Experts explain how to remove nose hair safely yourself at home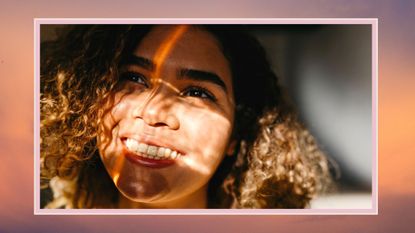 (Image credit: Getty Images)
Pesky nose hairs getting you down? While nostril hair is important for filtering the air with breath, ensuring no nasties enter the lungs, if a few visible hairs are causing you stress, you might be wondering how to remove nose hair. The good news? We've got the answers.
When it comes to choosing an at-home hair removal method for the nose, there's a lot to consider. Firstly, most experts recommended we don't remove nostril hair entirely as it can leave the sinuses and lungs vulnerable to unfiltered air. It's also important to consider if a professional hair removal treatment is worth investing in—and in your budget—or if you need to remove nose hair at home.
In the name of helping you discover how to remove nose hair and find the best method for you, with the help of a skincare expert I tested the most common nostril hair removal methods to bring you this edit of the best.
Meet the experts on nose hair removal
Dr. Raj Arora is an aesthetic doctor and the founder of The Face Bible, who also works with Swedish skin-tech brand FOREO. She has advised on the purpose of nose hair and how to remove it safely.
Your guide to removing nose hair
Is it normal to have nose hair?
It's totally normal to have nose hairs! "They are a natural part of the human body, and everyone has them," aesthetics doctor Dr. Raj Arora explains.
They play an important role too; nose hairs act as a filter to prevent dust, allergens, pollen, and other particles from entering the lungs. "They also help keep air moist as it comes into the nasal passages," Dr. Arora adds.
But is it OK to remove nose hair?
While it's normal to have nose hair and they are there for a reason, if a few visible hairs are peeking out and you'd like to get rid of them, it is safe to remove them. However, you need to carefully consider the method you use.
Dr. Arora advises against permanent or complete removal of all nasal hair, as she points out it's there to filter air before it enters the lungs. "Removing nasal hair can leave the nasal cavity and sinuses vulnerable to any harmful particles and allergens," Dr. Arora explains. "I would recommend trimming the nasal hair at best, but not removing it altogether." Noted!
How do you remove nose hair?
Trim: Dr. Arora's recommended method, trimming involves using small scissors to very gently and carefully trim visible nose hairs. Alternatively, you can invest in a nose trimmer to do this. "Trimming is the best method in my opinion as it does not completely remove hair and still allows for your nasal hair to protect you," Dr. Arora adds.
Wax: While waxing is a popular—albeit uncomfortable—hair removal method, Dr. Arora stresses that you want to avoid removing all nasal air. If you try this method at home, you should only apply wax to the inside of the front of the nose to remove visible hairs, and never the whole way up the nostril.
Tweeze: Just like waxing, removing individual hairs with tweezers isn't our idea of fun but, it can be an effective way to take out a few visible hairs from the entrance of the nose. As always, you should avoid removing too many—as you will leave the nostrils vulnerable to particles or bacteria entering the lungs—and should be careful not to damage the lining of the nostrils.
Laser: Did you know that laser hair removal techniques can be used on the nose, too? However, this isn't a treatment that can be done at-home and should always be done by a highly trained and qualified professional as it can affect the membrane of the nose.
The best products for removing nose hair at home, as reviewed by a health and beauty expert
How we tested the best at-home methods for removing nose hair
Meet the tester
Meet the tester
Ciara McGinley
As a health and wellbeing editor, I've tested my fair share of products over the years—from sex toys to sleep aids—all in the name of bringing you the best of the best. I'm not afraid to try something new, especially in the hair removal department. And, while my preference for removing visible nose hairs is trimming, I've also tried waxing, trimming with scissors, and removing small hairs with tweezers (ouch!). So, if you're wondering how to remove nose hairs at home, I've got you…
Method: I tested a range of nose hair removal methods to bring something for everyone, whether you prefer waxing, trimming, or tweezing.
Features: I noted if the products had any special features. For example, if trimmers came with storage pouches or extra heads, or if the wax kit was reusable and could be used again and again.
Ease of use: While I can't promise that the below hair removal methods are pain-free, they are easy to use. All of the products tested are at-home friendly and come with clear instructions for use.
Price: I tested a range of products at different price points to consider a wide variety of products and to ensure all budgets were catered to in the final guide.
The best at-home nose hair removal methods
1. Philips NT3650 Nose Trimmer
Best nose hair trimmer
Specifications
RRP : $20.95
Removal type: Trimming
Trimming with a nose trimmer is pain-free, and the easiest way to shorten visible hair without removing it completely—allowing your nose hairs to still do their job of filtering out dust and bacteria. The Phillips NT3650 is my go-to and I find it effectively minimizes nostril hairs that are peaking out. It has a dual-sided trimmer to ensure hairs are cut quickly at any angle, and a protective guard with a cover over the blades so you never have to worry about blades touching or cutting your skin. However, as with all nose hair removal methods, you should never insert the trimmer right up the nostril. Instead, place this device about 0.5cm into the nostril and slowly move it around in circular motion to catch hairs.
This kit also comes with two additional trimming heads, that can be used to groom brow hair or ear hair. It's water-resistant for easy cleaning and comes with a travel pouch so you can catch pesky nose hairs on-the-go. What's more, it's affordable too. However, it's worth noting this trimmer is battery-powered and requires 1 x AA battery to get started.
2. Brushworks Precision Straight Scissors
Best nose hair trimming technique for quick removal
Specifications
RRP : $8.30
Removal type: Trimming
Small cosmetic scissors like the brushworks Precision Straight Scissors can be used to groom visible nose hairs without removing them completely. This stainless steel pair features a sleek pink handle and are small enough for easy-travel, making trimming and grooming on-the-go a breeze.
Extra-care should be taken when trimming with scissors and they should only ever be used to trim the most visible hairs at the front of the nose. Never place them inside the nostril as they could cause damage. While I found the straight scissors easy-to-use and very effective, some may find curved scissors reach bothersome hairs a little easier. Remember to always clean your scissors with soapy water after every use.
3. Tweezerman Slant Tweezers
Best tweezers for trimming and grooming hair
Specifications
RRP : $24
Removal type: Tweezing
OkK, I have to include this method in here as it is effective—however, let me preface it with this: it's certainly not-pain free and is not expert-recommended, as it involves removing the nose hair completely. If waxing and trimming aren't your style, you could also try tweezing visible nose hairs with the Tweezerman Slant Tweezers. I love using this product on my brows, so in the name of testing the best nose hair removal techniques, I tried removing a few nose hairs that were peeking out. While this sleek style is easy-to-hold and effectively latched onto very small visible hairs, it was more painful than the other methods and made my eyes tingle!
If you have just one or two hairs peeping out, it will certainly do the trick—however, as with waxing, it will mean you are removing the hair rather than trimming it and therefore could be breathing in unfiltered air. We should also note that if you're plucking hairs you should never place the tweezers inside the nostril—this is a big no-no as you could damage the nose membrane. If you can, as Dr. Arora points out, it's best to stick to trimming nose hairs and keep your tweezers for grooming brows instead.
4. Uniq Nose Wax Kit
Best nose hair wax kit
Specifications
RRP : £25.50 (UK only)
Removal type: Waxing
From Danish brand UNIQ, this wax kit is a popular option for those who want to remove as many nose hairs as possible quickly. While this is my least favorite hair removal technique (and the one I find the most uncomfortable), for some, it's the most effective and as it removes the hair completely it takes longer to grow back. However, as Dr. Arora points out, you should try to avoid removing all nose hair as it does play an important role in filtering the air before it reaches your lungs.
This kit comes with a pack of wax pearls that are melted at around 113°F/45°C before being applied to the plastic spatula. You then insert the spatula into the nose (just around the inside of the nose, never the whole way up the nostril ), leave it for 1-2 minutes to allow the wax to harden, and then pull firmly. This kit comes with a reusable measuring cup, disposable spatulas, and cups for melting the wax. Depending on how much wax you use each time, this kit should provide you with enough product for 10 hair removal sessions.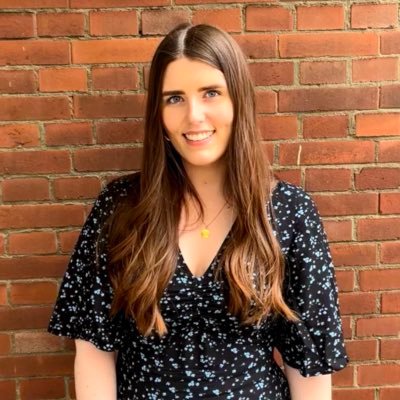 Ciara is a health and wellbeing expert and meditation practitioner. She is the former deputy editor of Red magazine and former digital health editor at womanandhome.com—and has covered all things health and wellbeing from skincare and fitness to sleep and relationships. She's always on the lookout for new health trends, innovative fitness gadgets and must-read wellness books.