How to motivate yourself to work out, according to fitness experts
If you're struggling to make the first move, these tips will help you get in the swing of things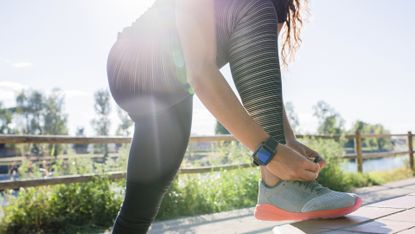 (Image credit: Getty Images/Westend61)
Look, we get it. Sometimes figuring out how to motivate yourself to work out can feel a bit like quantum physics.
Sure, it's fun to shop for the best workout clothes and activewear, but putting those leggings to use is the problem...unless you count running errands in your Lulus as exercise.
Whether you have your heart set on attempting Kylie Jenner's workout routine or you're planning to stick to viral TikTok fitness fads like the Cupid Shuffle, we spoke to experts to help you stay on track, one move at a time.
How to motivate yourself to work out
1. Set a goal
You're in the driver's seat, so set up the GPS accordingly.
"Working out without having a real purpose for doing it, is like going on a journey without a destination to head towards," says David Osgathorp, performance director at Pro Sport Lab. "Be really clear on exactly what you want to achieve. Keep that image really clear in your mind and work towards it each day."
Once you've nailed down specifics, it'll be easier to find your perfect workout schedule.
Meet the expert: David Osgathorp
David Operates and manages Pro Sport Lab and works as a consultant to famous actors, athletes and musicians.
2. Mark your calendar
You know what they say, failing to plan is planning to fail, and that's definitely the case when it comes to working out.
"If you know what you want to achieve, then you need a plan for how to get there," Osgathorp says. "Whether it's running 5km, losing two stone or getting six-pack abs, there are some great fitness plans out there. Find one and follow it!"
Writing it down in your calendar can also make a big difference. You're liable to get things done and see results, according to My-Fitness Trainer's David Souter
"Stop thinking will I or won't I. Make it part of your routine," insists Souter. "It will be hard but after a few weeks you will find yourself on autopilot and driving to the gym rather than looking for excuses not to."
Meet the expert: David Souter
Souter's My-Fitness Trainer offers online workout classes, face-to-face training and meal plans to help you achieve a healthier lifestyle.
3. Find a gym buddy
Having a gym buddy can make all the difference, especially because if you set up times to meet, it's harder not to show up.
"There will always be times when you don't feel like training and it's easy to let yourself down, but when you know you're going to let a friend down, it's amazing how your motivation can change," says Osgathorp. "Find someone with a similar goal to you and work with each other to maintain your motivation."
Plus, who doesn't appreciate a little friendly competition?
4. Pick something you enjoy
There's nothing worse than going to a gym class that you dread. Why put yourself through torture when you can opt for a routine that you actually look forward to doing?
"It's amazing how many people hate the process of training... I often hear 'I hate running, but it's the only thing that gets me in shape.' So wrong! If you hate the process then you'll never maintain the motivation to keep training," Osgathorp insists.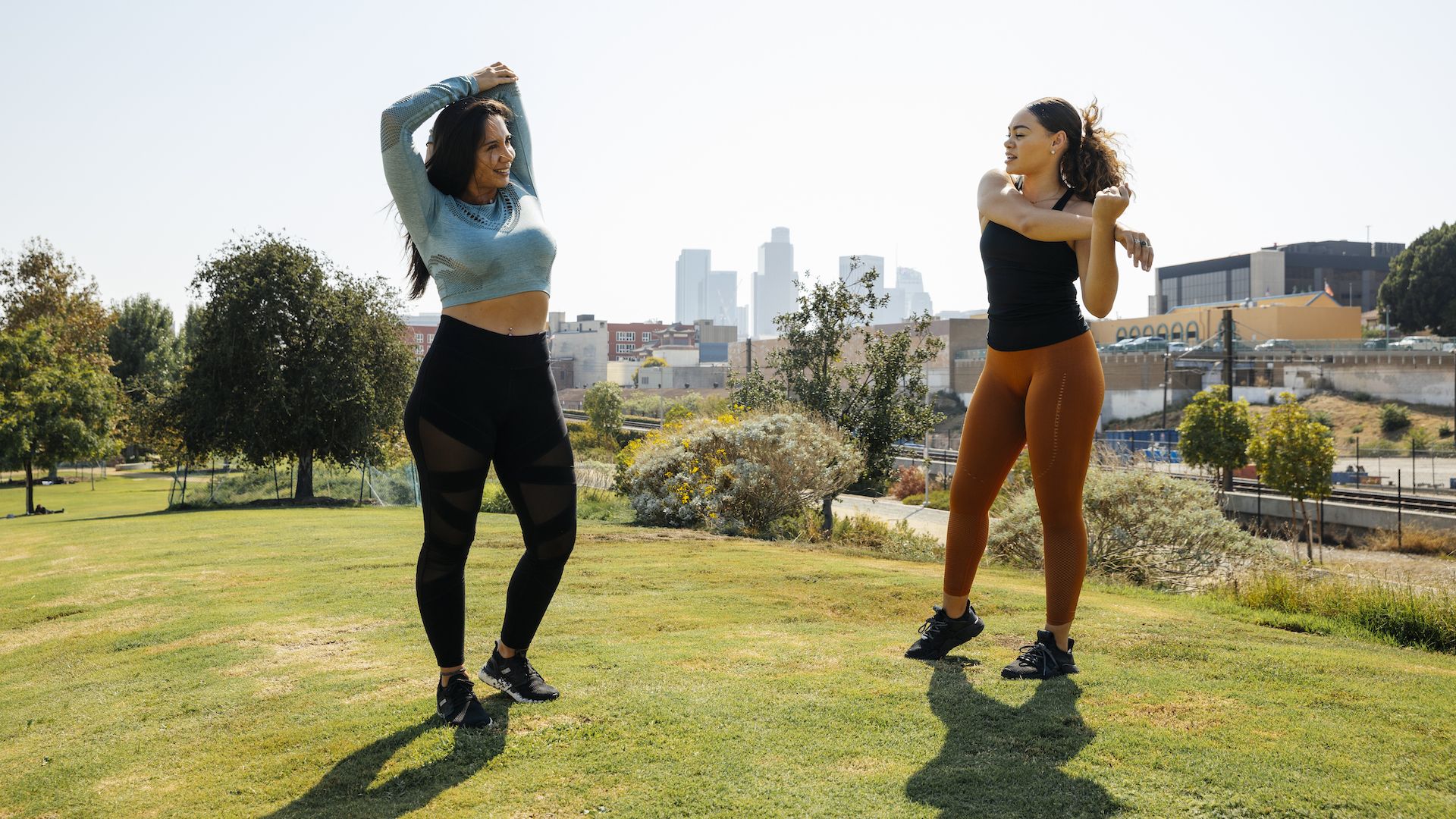 5. Track your progress
Nothing is more motivating than seeing your hard work pay off. Tracking your process will ensure you don't miss any of those well-deserved gains, which will ultimately inspire you to stick to your workout plan.
"Whether you're trying to run further, lift heavier, lose body fat or rebuild your body, there's an app for it, or a good old-fashioned pen and paper to record your progress," says Osgathorp. "There may be a few little bumps along the road, but being able to see where you've come from and where you're heading to is an incredibly enjoyable and rewarding process."
6. Reward yourself
When you hit your targets, why not celebrate? Whether you want to snag something for your capsule wardrobe or enjoy a night out with friends, take the time to reward yourself for the progress you've made.
Positive reinforcements can go a long way in turning the chore of exercise into a fun activity," says Joanna Dase, fitness expert at Curves. "Always give yourself credit for every workout you complete and the strength you are gaining."
Meet the expert: Joanna Dase
Dase is all about health as the COO for Curves Europe & Africa & Senior International Director – Consulting on Franchise Operations.
7. Be mindful of your mindset
Nothing is going to get accomplished if you're in a bad mood. We know hitting the gym is harder some days than others, but it's important to remain positive while attempting a new routine.
According to Dase, skip out on that "all or nothing" mentality.
"Part of why exercise habit breaks is because you are putting too much pressure on yourself. Staying fit isn't about being in the gym for hours on end, it's about staying within your own ability," she says.
Sagal is a journalist, specialising in lifestyle, pop culture, fashion and beauty. She has written for a number of publications including Vogue, Glamour, Stylist, Evening Standard, Bustle, You Magazine, Dazed and Wonderland to name a few.