Jen Shah court case: The Real Housewives of Salt Lake City star could face jail time
Everything you need to know about the Jen Shah court drama, plus intel on The Real Housewives of Salt Lake City season 2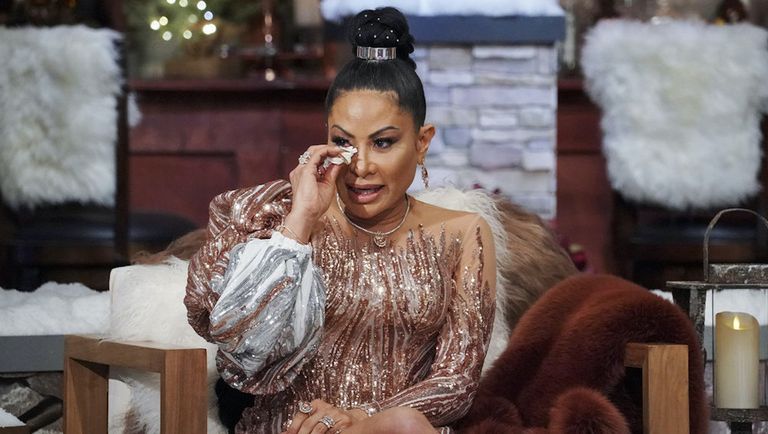 (Image credit: Heidi Gutman/Bravo)
Drama on Bravo doesn't make us flinch, but the whole Jen Shah court debacle is taking things up a notch. On the first season of The Real Housewives of Salt Lake City, the self-described investor and "Wizard of Oz" of sorts presented herself as a savvy businesswoman in the marketing space who required the help of several assistants. 
In reality, the rosy, glamorous picture she's painted is far from true. Some of her peers are part of the Real Housewives All Stars cast or gearing up for Peacock's The Real Housewives of the North Pole holiday special. However, Shah is in the midst of heavy legal drama, which could result in up to 50 years of jail time, a combined 30 years for wire fraud charges and 20 years for money laundering.
Let's dive into what's going on and what that means for The Real Housewives of Salt Lake City season 2, since you know we can't resist shows about gossip and drama. 
---
---
Jen Shah court drama—what exactly happened?
While filming RHOSLC season 2, the season 1 standout star was indicted for allegedly participating in a telemarketing scheme alongside one of her assistants, Stuart Smith, who has been arrested in Utah, per US Weekly. It's believed they defrauded people, most of whom were elders, by selling "lead lists" for business opportunities that didn't actually exist. 
Manhattan U.S. Attorney Audrey Strauss said in a press release via the United States Department of Justice: "In actual reality and as alleged, the so-called business opportunities pushed on the victims by Shah, Smith, and their co-conspirators were just fraudulent schemes, motivated by greed, to steal victims' money. Now, these defendants face time in prison for their alleged crimes."
A collective effort from the New York Police Department, the United States Attorney's Office, SDNY, HSI Salt Lake City and HSI New York is currently investigating the situation. 
Will this play out on 'The Real Housewives of Salt Lake City?'
Shah was arrested while filming season 2, and it's not entirely clear how she will be affected in the franchise going forward, though she is certainly in the first part of the second season. Viewers will catch a glimpse of the legal drama unfolding on the show, however, sources revealed to US Weekly that Shah had been trying to distance herself from the rest of the cast in an attempt to keep things quiet,
In the first episode, "Best of Frenemies," we witness her arrest, a stunning moment. It's during this debut, we hear producers ask the other castmates two significant questions: "What do you know that you're not saying right now?" and "do you know who tipped off the feds that day?"
What's next for the Jen Shah court case? 
A trial date has been set for March 2022. Shah filed a motion to dismiss this case in August 2021, but a judge denied the request. Never a dull moment on Bravo, right?
'The Real Housewives of Salt Lake City' season 2 trailer:
As of September 12, 2021, the SLC housewives have returned to TV screens across the globe with the sophomore season's first episode, "Best of Frenemies." Naturally, drama ensues, and a good portion of it is thanks to Shah. 
During Watch What Happens Live on September 12, Shah's co-star and friend, Heather Gay, told host Andy Cohen that she is still maintaining a relationship with Shah, but knew things were not looking good for her professionally. 
"I knew her business was unsavory when I was her friend, so why would I change now that it's public," Gay said. 
"I never understood it, and I just assumed it was something that was right along the line of nothing I'd want to be involved in," she added. 
Is Jen Shaw still married?
To top things off, Shah revealed her marital woes during the show's second season debut.
Following the death of her father, Shah felt as though her husband of 26 years, with whom she shares two children, was not as supportive as he should have been. This led to differences between the two, but the 47-year-old was really thrown for a loop when her husband, a football coach at the University of Utah, contacted a divorce attorney without her knowledge.
There's certainly no holding back from these Salt Lake City housewives!
Danielle is a writer for My Imperfect Life, where she particularly enjoys covering lifestyle and entertainment news. She was previously the editor of Time Out New York Kids and a news editor at Elite Daily. When she's not working, you can find her reading a good book and enjoying a cup of coffee. Follow her @dvwrites.