We talk 'Barbie' BTS, Ryan Gosling and villa rules with Love Island's Chris Taylor in the run-up to his breakout Hollywood role
Bye bye 'Love Island' villa, he's off to a 'Barbie' world...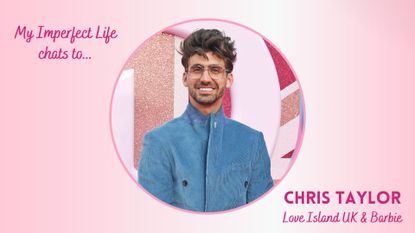 (Image credit: Getty/Future)
Love Island's Chris Taylor surprised us all last week, when he revealed that he'll be making an appearance in, arguably the biggest movie of the year, Greta Gerwig's Barbie.
Yep, the season five alum kept his breakout Hollywood role super under wraps until he made an appearance at the film's London premiere in Leicester Square, where he was quizzed on his role a Ken by red carpet regular Amelia Dimoldenberg.
So we caught up with the islander turned 90s icon to find out what it was like filming the blockbuster, how it compared to being in the villa and how on earth he landed the role of a lifetime...
Chris Taylor, from 'Love Island UK' and 'Barbie' chats to My Imperfect Life
Chris Taylor on the 'Barbie' movie
MIL: Chris, congrats on the Barbie role! It's so crazy, we couldn't believe it. You really kept that under wraps...
Chris: Ah, thanks. Yeah, sometimes I forget a bit how mad it is because we filmed it like a year and a half ago and then I kept it kind of quiet in case my scene got cut—but yeah it is honestly crazy.
MIL: So how did it all come about? I mean, we know Margot Robbie is a huge Love Island fan, but how did you get the role?
Chris: It was soon after we came out of the villa that it all started really.
The lads had gone to the Birds of Prey premiere in London and had met Margot on the red carpet, so she messaged asking if we wanted to come to the after-party. I was just home chilling, but thought 'how often do you get to meet Margot Robbie?!' so went with them in the end.
So we went to the party in her hotel room, which was huge—like a house! And it wasn't just us obviously, there were loads of people—all of her friends, like 100 people. And then at one point, I went out on the balcony and then she was out there too and I kind of just didn't know what to say. I mean what do you say to one of the most famous women in the world?! So we ended up having an amusing NSFW conversation because I was just trying to be funny really.
MIL: Well you obviously made an impression!
Chris: Yeah I must've I guess. So then a couple of years later—maybe like a year and a half—I got an email from Warner Bros. asking me to audition. I was fully convinced it was a prank. There are these YouTubers who do pranks and they're so clever. But I thought, I may as well just do it and see. So I did it and then was called to the studio. I was honestly in the car thinking it was a prank, but then I got there and Ryan Gosling walked past my car with his bright blonde hair...
MIL: OMG wow. That must have been so exciting and scary!
Chris: Yeah it definitely was.
MIL: Were you starstruck by anyone at all?
Chris: Um, I wasn't too starstuck. I mean, it was kind of fine with Margot because she knows who we are. But I've had so many opportunities where Ryan Gosling has been standing in front of me and I just couldn't bring myself to be like, "hey Ryan, I'm Chris."
MIL: So what was it like actually working with Margot and Ryan?!
Chris: So I didn't actually shoot with Margot. I was with Ryan, Ncuti Gatwa, Kingsley Ben-Adir and that group—all the Kens basically.
We went onto the stage to film and they told me to say my line when the camera came down but then I was waiting and the camera wasn't coming so I just said it. And then they said, okay let's film that scene again and Ryan was asked if there were any notes, and I said 'it's cos I fumbled it right' and really encouragingly he was like 'come on Chris!'.
MIL: Hey so he knew your name?!
Chris: Ha no I think he actually only knew it because someone had just said it a minute ago!
But it's okay, Ryan is one of my favorite actors ever, so it's quite nice to kind of just keep him as this unreal God.
MIL: So is it safe to say he's the one you were most excited to work with?
Chris: Oh no, Margot come on!
MIL: So we're big fragrance fans here at My Imperfect Life, were there any nice smells coming from the Barbie set?
Chris: Oh an abundance of nice smells!
MIL: What cologne do you wear?
Chris: At the moment, I'm using Scandal by Jean Paul Gaultier.
Chris Taylor on 'Love Island'
MIL: So we have to ask, how does the Barbie dream world compare to the Love Island villa? Did you find any similarities at all?
Chris: Oh yeah, of course, loads. All the neon pink! But also, they're just both sort of made up worlds.
MIL: Well you definitely made an impression in the villa—especially having only been in there for 15 days! But what was it like in there? Were there any rules that were super hard to follow?
Chris: Well, I think the hardest rule was kind of not really knowing what all the rules were—some things were sort of rules that you didn't know would be.
So like, one day the boys and I were playing a game with an orange—I made up the game. So we had to throw around an orange and if you dropped it you had to jump in the pool. And I dropped it straightaway but then was told 'Chris do not jump in the pool'—but I was like 'err but I have to', because it's the rules of the game, so I did and I got in trouble.
MIL: Aw so no doing the 'salmon' in the pool then?
Chris: Ha no they actually loved when I did that.
MIL: Yeah I think everyone loved it! So do you still keep in touch with anyone from Love Island?
Chris: Yeah a few people. I live with Michael [Griffiths] still and am friends with Jordan [Hames] and Danny [Williams]. I still speak a bit to Fran [Allen], who I came in with. But it's tricky to get people together really, everyone is so busy.
I saw Molly-Mae [Hague] and Tommy [Fury] a while back but haven't spoken to them much recently. They're just both so busy and obviously they've just had a baby too. But Molly's just so lovely—and Tommy too.
MIL: So we've seen former islanders Adam Collard and Kady McDermott come back for recent seasons, do you think you would ever return to the villa?
Chris: Ah I'm not sure, I really don't know.
Is Chris Taylor single?
MIL: Well, I mean, the big question: are you single or with someone at the moment?
Chris: Oh aggressively single.
MIL: Ah so a return to the villa would be good right? If you're looking to meet someone...
Chris: Ha yeah I guess. I don't even know who makes these decisions though.
What's next for Chris...
MIL: So what's next for you Chris?
Chris: Ah so much. I have a lot going on. I'm doing a bit of TV, some consulting, a series on YouTube that I've made, some appearances working to raise awareness on a couple of topics. Property as well—I have two properties in Manchester on AirBnb.
MIL: Do you think we'll see you go into acting more now that you've done Barbie?
Chris: Um, I don't really know to be honest. I am going to get an acting coach, but that's not for acting necessarily, it's just to help with things in general and all the other things that I work on.
MIL: And last question, what are you doing right now?
Chris: Walking to Starbucks to get a decaf iced americano.
Enjoy Chris!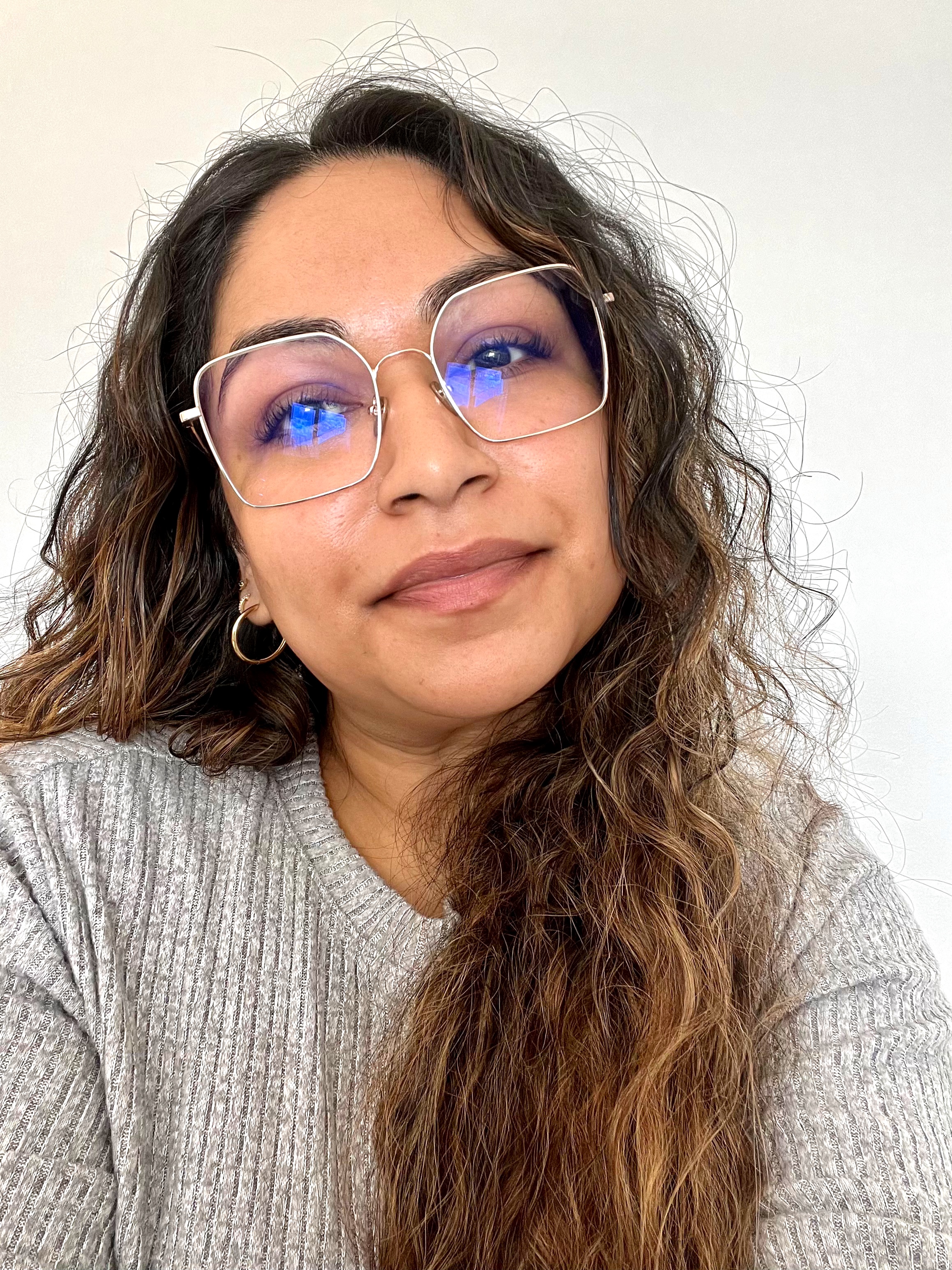 Deputy Editor at My Imperfect Life
Aleesha is Deputy Editor and Beauty & Fashion Editor for My Imperfect Life, where she heads up the beauty, fashion and eCommerce pages. Previously she was Shopping Writer at woman&home and gained an AOP awards nomination after working on their news team. She earned an MA in Magazine Journalism from City, University of London in 2017 and has since worked with a number of brands including, Women's Health, Stylist and Goodto. When she's not testing all the new beauty & lifestyle products on the market, Aleesha spends her time soaking up the newest bestsellers and Netflix releases, watching everything Marvel, learning about different wines, attempting new languages and traveling as much as she can.