Everything we know about Emily in Paris season 2 - and when is it coming to Netflix?
We binged season 1, but when is Emily in Paris season 2 coming to Netflix?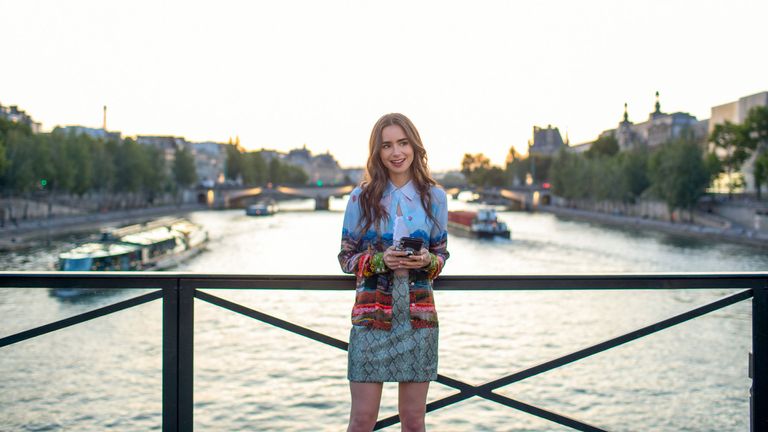 (Image credit: Netflix)
Emily in Paris season 2 was confirmed in November to joy and groans, and though we have no official release date, we are counting down the days until we get to see Lucas Bravo again. 
Netflix announced the happy news with a video on Twitter, writing alongside it: "Emily in Paris will return for Season 2!"
Emily in Paris will return for Season 2! pic.twitter.com/QDOzpzjlizNovember 11, 2020
See more
But when is the second season of the bingeable Netflix series finally coming to Netflix? The series follows Emily Cooper, played by Lily Collins, a Chicago-based marketing executive who moves to Paris and adjusts to life there. It's filled with enviable fashion and beauty looks - as well as love interests. And of course - Emily's phone case.
Though critics have slated the show, it's quickly become a hit since it was released on 2 October - even making it to the most-watched show on Netflix in France. So we can't think of a reason the streaming giant would not renew this unexpected hit.
When is Emily in Paris season 2 coming to Netflix?
Despite being now officially renewed, we don't yet have a release date for season 2 of Emily in Paris.  Due to Covid-19, there's no official date for when filming will begin either, but Lily Collins told Deadline she's hoping filming might begin in spring, so watch this space.
Which cast members are returning?
All our favorites will be returning, Camille Razat, Ashley Park, Philippine Leroy-Beaulieu, Samuel Arnold, and Bruno Gouery and don't worry Gabriel fans, of course, Lucas Bravo will be returning to the juicy love triangle.
Darren Star (the show's creator) has also said he hopes Kate Walsh, who plays Emily's American boss will appear more throughout season 2.
What will happen in Emily in Paris season 2?
In season two, Emily is apparently going to be "more a part of the fabric of the world she's living in", Star told Oprah magazine.
"She'll be more of a resident of the city. She'll have her feet on the ground a little more. She's making a life there."
The second season won't focus on Emily being a fish out of water, it will be all about her living in Paris, hopefully we'll see her getting the hang of her new life and even the language.
Darren has also said he wants Emily to get closer to more of the other characters, and hopes we can learn more about the backstories of the people she works with,"I'd like to explore so much more of the supporting cast, like Philippine Leroy-Beaulieu, who plays Emily's boss"
Collins talked to Vanity Fair about what we might see in season 2: "There were so many situations that we were like, 'Okay, write that down. That's going to happen in season two.'
"Also, there were so many experiences where we were like, 'Does Emily go abroad? Do you think Emily takes the Eurostar and hops out and goes to Belgium or she goes to London?' That would be so much fun." 
Heartthrob Lucas has also hinted at what he thinks could happen next and it seems like Camille and Emily could become a thing?!
But with a big cliffhanger at the end of season one, the next installment can't come soon enough.