What is succinic acid and how does it benefit skin?
Everything you need to know about succinic acid, one of the biggest beauty buzzwords for 2021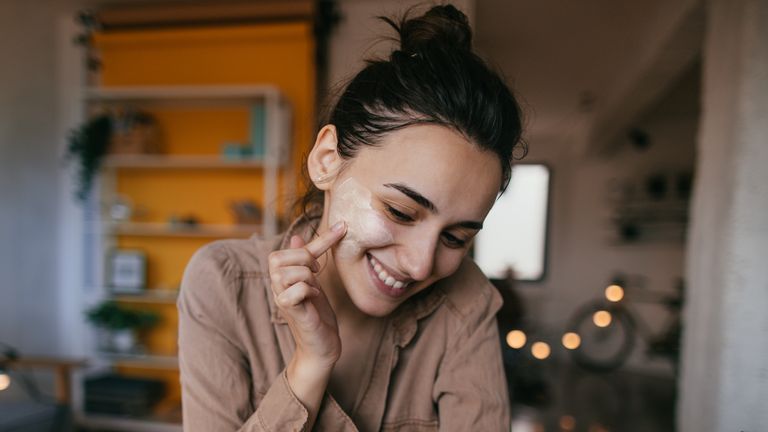 (Image credit: AleksandarNakic via Getty Images)
Heard of skincare ingredient succinic acid but not sure what it's all about yet? You're in the right place.
Thanks to having a wealth of information at our fingertips online and on social media, we're all pretty well versed in skincare ingredients and how they benefit our skin. From the best vitamin C serums to the best retinol serums, it's easier than ever to understand what these ingredients actually do.
A relatively new beauty buzzword, succinic acid is making waves in the beauty industry and is expected to be super popular in 2021. So what exactly is it, and how does it benefit your skin? Read on for an expert's guide to what you need to know about it.
What is succinic acid?
"Succinic acid has been in European medical circles for a while and we predict we will start to see this ingredient more and more within the beauty industry – the same way tranexamic acid appeared onto the scene," explains Mark Curry, co-founder of The INKEY List. "It's naturally found in amber, where its antimicrobial properties have been used for centuries in therapeutics.
"However, recently studies have highlighted its amazing properties, such as skin reconditioning and antioxidant properties, that could make this an ingredient generalist – right up there with the likes of retinol and vitamin C."
Succinic acid benefits for skin
In a nutshell, succinic acid helps to clear up blemishes by supporting your skin's natural peeling mechanisms to get rid of dead skin cells and unclog pores, Mark explains. It also helps to reduce skin's oil levels, making it a match made in heaven for oily and acne-prone skin types.
Until recently, it's only really been found in higher end (read: more expensive) skincare, but The INKEY List's treatment comes in way below the 10 dollars/pounds mark. The Succinic Acid Treatment also contains salicylic acid, a known pore-declogger and anti-inflammatory ingredient, and a small amount of hero hydrator hyaluronic acid.
Mark also notes that it's not known to interfere with any acne medications, but stresses the importance of always doing a patch test with a new ingredient to see how your skin reacts.
The INKEY List Succinic Acid, $8.99/£6.99, theinkeylist.comView Deal
How to use succinic acid for skin
After doing a patch test and waiting 24 hours to make sure your skin agrees with the ingredient, apply a small amount to any blemishes and wait 10 minutes for the formula to dry. Then apply the rest of your skincare over the top.
In terms of where in your routine to apply, use succinic acid after cleansing and any hydrating serums like hyaluronic acid. The INKEY List's formula is gentle enough for everyday use and can be reapplied up to three times per day if needed. Lovely stuff!
Will you be adding succinic acid to your skincare regime? Us too...
Lucy is a beauty journalist who has written for titles including Marie Claire, Cosmopolitan, Women's Health, InStyle and Woman & Home, and regularly contributes to My Imperfect Life. Most recently she was Junior Beauty Editor at Marie Claire. Covering skincare, haircare, make-up and wellbeing, her job involves anything from picking the brains of the world's top dermatologists to swatching the latest and greatest foundations. When she's not got beauty on the brain, you're most likely to find her spending time with dogs (her sister owns one very sassy cockapoo), reading or sleeping. She's also a big fan of RuPaul's Drag Race, rosé and and house plants that stay alive.