This is what happened when I had an orgasm every day for a month
Here's what *came* from it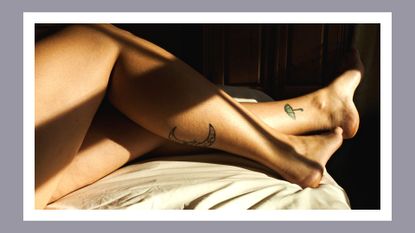 (Image credit: Getty Images)
I love orgasms. Crazy, I know. From those gentle but long sneak-up-on-you ones to those earth-shattering with a partner to headboard-rattling climaxes with one of the best sex toys, I'm a fan of them all. I've never had one that didn't leave me feeling like I could take on the world (after a nap, of course).
And yet for me—and many other women I know—they're few and far between. Stats show that 75% of all women never orgasm from intercourse alone (even with the best expert sex tips), and yet we masturbate 62% less frequently than men. All of which is to say, people with vaginas aren't having all that many orgasms.
It's a real shame, considering the benefits associated with the Big O. "Having an orgasm has repeatedly been associated with improved moods and psychological—as well as physiological—relaxation. Oxytocin (a 'feel good' hormone) is released from the hypothalamus, which can offset the effects of cortisol, making us feel less stressed and aiding sleep. It can also act as a natural painkiller," explains psychosexual and relationship therapist Clare Faulkner.
"It's worth mentioning, too, that when we orgasm, there's a huge increase in blood flow to the entire brain, providing it with nutrients and oxygenation. It's almost like getting a brain workout."
Meet the expert: Clare Faulkner
Clare Faulkner is a psychosexual and relationship psychotherapist who's accredited with the College of Sexual and Relationship Therapists.
On a more base level, there's also some science supporting the fact that orgasm increases circulation, which can improve your skin and hair health. Who needs Olaplex, eh?
This is what happened when I had an orgasm every day for a month
So, with…erm, feminism in mind, I embarked on a month-long challenge to have at least one orgasm a day. Newly single and not so ready to mingle, I took matters into my own hands, using one of the best rabbit vibrators on the market: the Lovense Nora.
The first week was a breeze. I couldn't wait to jump into bed, conjure up one of the fantasies I have on rotation in my mind, and get to work. My orgasms came quickly and intensely, and so did sleep. I was satisfied. In the days following, I noticed I had a spring in my step and was able to concentrate better at work.
But then the challenge actually became, well…a challenge. I came home late, stressed, and tired, and—for the first time ever—masturbating seemed like a chore. Nevertheless, determined to forge ahead with my experiment, I grabbed my vibrator and did the deed. As an orgasm washed over me, my whole body relaxed. I felt as though I was melting into my mattress. My mind cleared and I drifted off into a deep sleep, waking up refreshed and calm the next morning.
Later in the week, I spent most of one day nursing a headache. All I wanted to do was lie by myself in a dark room, not play with myself in a dark room. So I put masturbating off until the latest I possibly could. I wish I hadn't. After what can only be described as a lackluster performance, I managed to reach a climax. Shortly after, my headache improved. As it turns out, headaches are one of the ailments the feel-good endorphins and hormones released during orgasm are supposed to relieve. There was even a study in 2013 in which 60% of people with migraine reported that sexual activity improved their pain. I never need to buy paracetamol again.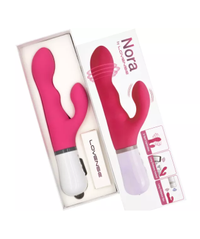 LOVENSE Nora Rabbit Vibrator: $119 | Amazon
One of our favorite rabbit vibes, this Lovense gadget comes equipped with a dual motor, Bluetooth-boosted app control and a long-lasting battery.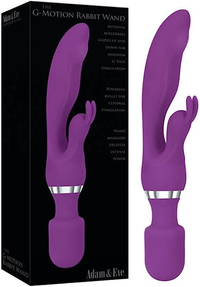 Adam & Eve G Motion Rabbit Wand Vibrator: $56.19 | Amazon
This double-ended sex toy features a maximum-intensity wand stimulator on one end and a separate clitoral massage on the other.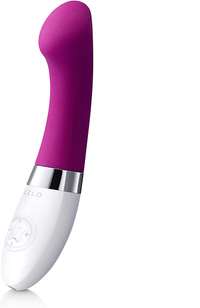 LELO GIGI 2 Personal Massager: $88 | Amazon
This G-spot-targeted vibrator features extra-strong motors that emit double power, while miraculously being whisper-quiet.
What were the pros and cons of having an orgasm every day?
When the end of the fourth and final week arrived, I had mixed emotions. On the one hand, I was happy to be at the end of the challenge. It had turned pleasuring myself—something I once loved dearly and did on the reg—into a duty, which had certainly sucked some of the fun out of it. It had also taken its toll on my vibrator, which hadn't seen so much action since the pandemic.
On the other hand, though, I could clearly see the positive changes that having an orgasm every day had made to my life. I felt more relaxed, which improved my sleep. In turn, I was able to concentrate better, which enhanced my day-to-day. Overall, I felt happier. Even my self-confidence increased. Perhaps because I was dedicating time to some very literal 'self-care', or perhaps because all this wanking had got me more in touch with my own needs – and my own body. It helped me see it in a more forgiving, more loving way.
And oh lordy, my skin looked good.
Should you try the 'orgasm a day' challenge too?
So, would I recommend having an orgasm every single day? Probably not. But would I suggest making the time to wank your way to climax several times a week at least? For the pleasure and the mental and physical benefits, oh-oh-oh-OH YES.
Victoria is a freelance journalist with eight years of experience, writing everything from reviews and news pieces to meaty features for various online and print titles — including easyJet Traveller and b.inspired. Her work covers travel, lifestyle, health, and fitness. In her spare time, Victoria performs improv comedy and she's currently training to be a PT.