This is what your Valentine's Day horoscope has in store for your love life
Your 2023 Valentine's Day horoscope is here, and it's time to consider the best way to spend the romantic day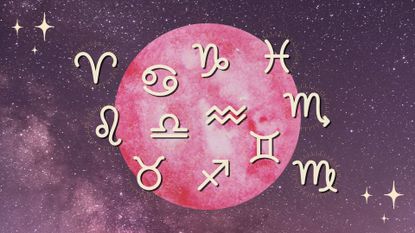 (Image credit: Future)
Get ready to get lost in a numinous world of fantasy! This year, for your 2023 Valentine's Day horoscope, the cosmos delivers some pretty sweet astral connections in an effort to inspire us to open our hearts to the beauty of love. Instead of challenging one another, the planets will be working together, orchestrating a beautiful melody that inspires deep connection.
The leading stellar connection is brought to you by Venus—the goddess of love and pleasure—forming its annual conjunction with Neptune. While this is a yearly meet-up, it hasn't happened on or near Valentine's Day since 2010! Both Venus and Neptune tend to be romance-obsessed planets, an energy that is boosted by Pisces, the zodiac sign in which they will meet. While it's important to denote that this combination can bring disappointment for those who refuse to see the truth, its results can be quite dreamy and positive for those who enjoy healthy relationships. Those partners that have well-defined boundaries and open lines of communication will find it bringing you closer together. At its highest vibration, Venus-Neptune can deepen a bond, creating a closer spiritual connection.
Meet the expert: Narayana Montúfar
The very next day, the sun has its annual meeting with Saturn, the teacher planet of time. While some astrologers will say that the activation of Saturn dampens the energy mentioned above, I dare to say that it could actually deepen the desire to bond. I predict a lot of couples either getting engaged or taking things to the next level this Valentine's Day. In astrology, Saturn functions as the glue that ties us together, for long periods of time!
And luckily, the legendary moon will also be on our side! On Valentine's Day, lady luna will be traversing the skies of Sagittarius, another warm zodiac sign known for its optimism. The icing on the cake is the moon connecting with Jupiter, instigating us to not only celebrate love but also friendship and connection. If for any reason your plans don't go as expected, tonight's energy is perfect for grabbing your partner and "figuring things out in the bedroom" as the moon connects with sexy Mars.
Read your Valentine's Day horoscope below for both your rising as well as your sun sign. And if you're curious to know more? Take a look at your 2023 love horoscope or your 2023 horoscope!
2023 Valentine's Day horoscope: what do the stars have in store for you?
Aries Valentine's Day horoscope
While your love style tends to be a bit showy, it looks like you will spend your Valentine's Day behind closed doors, Aries. The Venus-Neptune meetup happens in your solitude sector, hinting at either a secret affair or the need for privacy. If you're partnered, expressing your desire to stay in and celebrate alone will make room for closeness. If you're single and looking, your astrological chart points to a desire to romantically connect with someone who you've been friends with for a while. Alternatively, you could have your eyes on someone who has a mysterious and exotic allure!
Taurus Valentine's Day horoscope
As your planetary ruler, Venus, meets with romantic Neptune, you're bound to get lost in a world of fantasy! If you're partnered, you could feel a new type of closeness as the boundaries between you dissolve. Plan something fun—maybe a dinner overlooking the water! If you're single, channel this day's dreamy vibes towards your closest friends. Love isn't just meant to be shared with a romantic partner, so be the one sending a cute celebratory note to your VIPs. If a colleague seems to be flirting with you, consider the consequences before getting involved, Taurus.
Gemini Valentine's Day horoscope
You might be in for some fireworks this Valentine's Day, Gemini! Regardless of your status, it looks like you will be out and about, as the Venus-Neptune meet-up occurs in your sector of public visibility. If you have a partner, make sure to make some room for them and show them you care. Because, with the moon occupying your partnership sector, they will probably feel in need of attention. If you're single and decide to go out to celebrate with colleagues, watch your boundaries. Under this astro-weather, they could misinterpret your friendliness for flirtiness.
Cancer Valentine's Day horoscope
You tend to be a homebody, dear Cancer—but this year, the stars want to see you strut your stuff this Valentine's Day! Whether single or attached, you're being invited to open your mind to new vistas, new flavors, and new experiences. The dreamy Venus-Neptune conjunction is happening in your ninth house of faraway horizons, making this the perfect time to book a dinner in an exciting setting that offers either fusion or international cuisine. If you're partnered, surprise them by making plans. If you're single, grab two of your best buddies and have a fun night out!
Leo Valentine's Day horoscope
As the shiny star of the zodiac, you tend to always have fun plans for Valentine's Day. And in 2023, your stars are looking ideal for a night in, dear Leo! Venus and Neptune are partnering to bring you some steamy nights with either a date or a partner. Dirty talk and even role play are in store as Black Moon Lilith—the feminine archetype of sexual desire—gets activated in your sign. If you're single, unleash your inner lioness by throwing a costume party in which everyone can channel their sexy alter ego. You are all sure to have a blast!
Virgo Valentine's Day horoscope
This year, you will most likely want to stay in this Valentine's Day, Virgo. With Venus currently gracing your sector of one-on-one connections, you prefer connecting with fewer people, at a deeper level, most likely from the comfort of your place. If already coupled up, a chill home-cooked meal could be exactly what you need now. If single and desiring to change your status, invite your bestie and over a fancy glass of wine, rebuild your online dating profile and try out one or two of the best dating apps. Your chances of landing a few dates soon are pretty high, as the stars are rooting for you now!
Libra Valentine's Day horoscope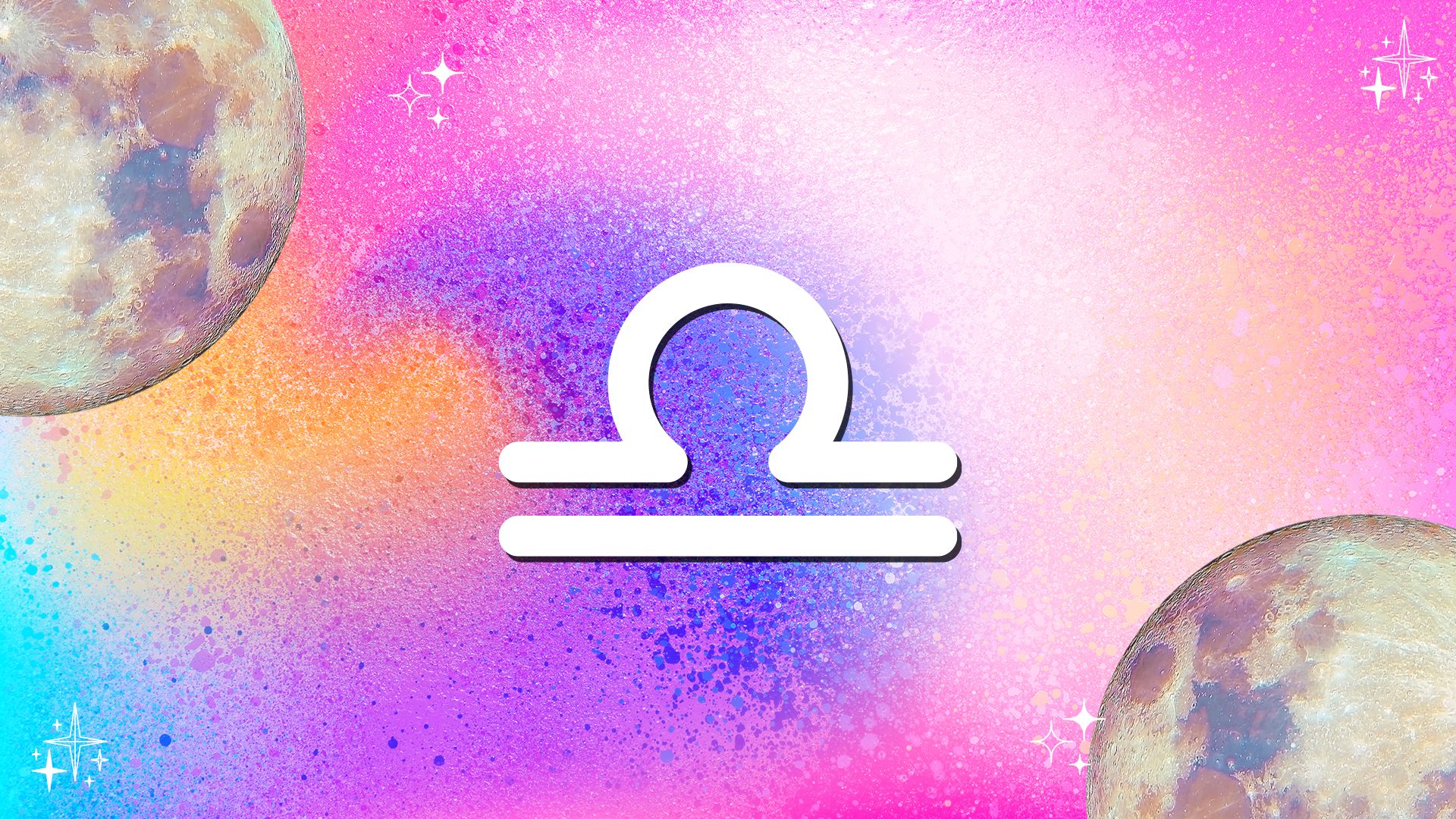 It's no secret you're a romantic at heart, Libra, so you most likely adore celebrating this special holiday! With Ceres—the asteroid of food and nourishment—currently parked in your sign, you're being called to nurture your favorite people in the spirit of celebration. Invite some of your VIPs or your favorite couples for a potluck dinner and go down memory lane as you challenge each other to talk about your funny love stories. This is a great opportunity to be inclusive and remind everyone that this day is not only about celebrating love, but also friendship!
Scorpio Valentine's Day horoscope
Sexy Scorpio, you're one of the luckiest signs this Valentine's Day! The legendary Venus-Neptune kiss activates your sector of romance, fun, and creativity—turning up your charm and making you a hot commodity. If you're single, this is the time to try something adventurous. Grab your bestie and sign up for a Singles Event or Speed Dating, as you're most likely going to meet someone you like. If you're already committed, plan to celebrate near the water. If you're in need of more time alone to connect, you could even make a long weekend out of these lucky stars of yours!
Sagittarius Valentine's Day horoscope
As one of the most social signs of the zodiac, you love being out and about. However, this year, your home could be the best place to celebrate. The moon will be in your sign on Valentine's Day, meaning that you will be feeling a little emotional and in need of comfort. If you're partnered, plan a movie night, or maybe even share a hot and relaxing bath together. If single, the Venus-Neptune conjunction inspires you to have a few close friends over and order food in. This is the perfect astral energy to create a peaceful, calming environment with dim lights and mellow music.
Capricorn Valentine's Day horoscope
This Valentine's Day, it's time to share more of yourself, Capricorn. As an elegant sign, you're not used to sharing your feelings too much. But today's combination of astral energies might drive you to open up about what's been cooking in that heart of yours! This is especially true if you've been dating someone for a short period of time and haven't really told them how you feel. If you're partnered, you might decide to stay in and spend time reconnecting with your partner. The moon will be in your twelfth house of privacy, most likely driving you to retreat and seek a deeper connection.
Aquarius Valentine's Day horoscope
Embrace luxury, Aquarius. The Venus-Neptune conjunction falls on your second house of money and material possessions. This vibration is all about enjoying the pleasures that life has to offer. If you can afford it, treat yourself this Valentine's Day, regardless of your relationship status. If you're partnered or dating someone, surprise them by taking them to one of the hippest places in town. If single, buy yourself something nice or treat yourself to a facial or massage, followed by some cocktails with friends. The moon will be in your friendship sector, adding a social element to your festivities.
Pisces Valentine's Day horoscope
You are the luckiest sign this Valentine's Day, Pisces! If you're partnered, celebrate in a place that is cozy and comfortable, where you won't be disturbed. As you cuddle under the moonlight, ask your partner to share with you their wildest dreams, and make sure you share yours with them. The Venus-Neptune brings manifestation power to your visions, so make sure to visualize the future you would like to experience together. If you're single and looking, make a list of the qualities you would like to see in a partner. Be as specific as possible, as the universe might grant you your wish very soon.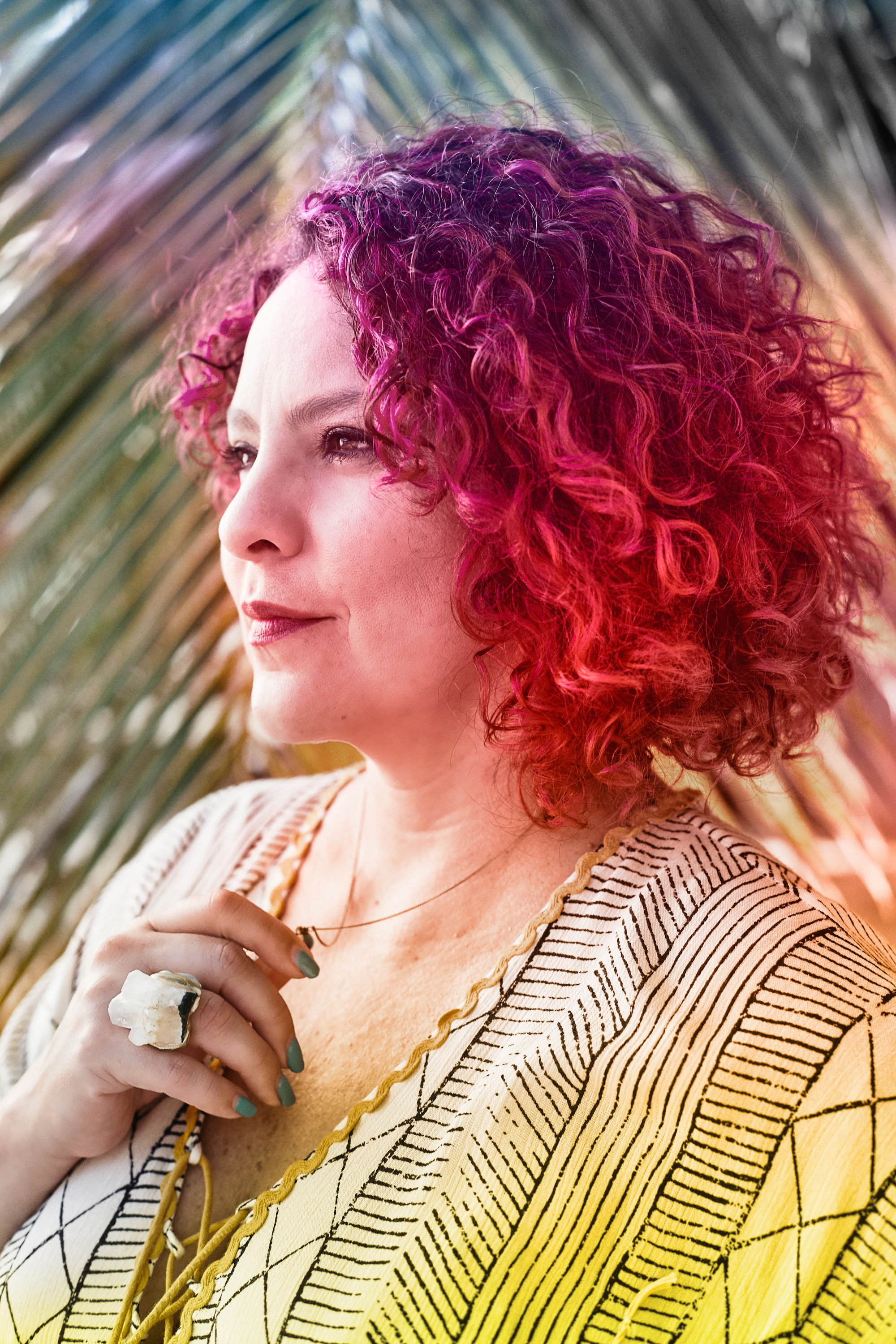 Narayana Montúfar is My Imperfect Life's resident astrologer, responsible for our weekly horoscopes and monthly horoscopes. She's also an artist, writer, and energy healer who finds inspiration in the symbolic language of astrology. An expert in the astrological studies of the Moon, she's the author of Moon Signs: Unlock Your Inner Luminary Power and was featured as one of Medium.com's Authority Magazine 2020's Strong Female Leaders, Destig Magazine's Top Artists to Collect in 2020, and one of Vogue's 13 Astrologers to Follow in 2021.
You can also find her astrological work featured in numerous lifestyle publications like Teen Vogue, Refinery29, InStyle, Brit+Co, Bustle, Pop Sugar, Well + Good, Women's Health, Romper, and more. In her private astrology practice, Narayana's holistic approach seeks to create a positive impact by connecting each one of her clients to the uniqueness of their chart and illuminating their path toward the ultimate state of self-empowerment and self-discovery.