Your weekly horoscope is here: August 14 - August 20
Your weekly horoscope is here—and it's time to break the rules...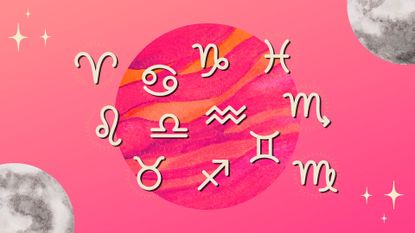 (Image credit: Future)
This week, it's time to let your freaky flag fly! On Tuesday, the Sun will illuminate the planet Uranus, the archetype of the change-maker and the maverick. A need to break the rules will be running through our veins, and we must listen to it, so it doesn't take us by surprise later on. This is the planet that seeks to liberate us, helping us see paths and options that normally seem crazy or impossible, under a new light. As you move through your week, break your routine and find activities that are different and exciting.
Following up on a similar theme, on Wednesday, we experience a new beginning under the new moon in Leo. What's different about this new moon is that it asks us to redo, rethink, and reconsider our strategies. This is not easy to do, as most of us are stuck in the same processes, thinking there are only a few ways to act. But those who can abandon old ways of thinking can truly harness this energy. The areas of relationships, money, and creativity are where we need to direct this energy.
Over the weekend, certain information gets illuminated, helping us figure out the piece of an important puzzle. Resting and idle time facilitate this information arriving, so if you're looking for some answers, make room for them to arrive.
Read your weekly horoscope below for your sign as well as your rising—and don't forget to check your August 2023 horoscope and your 2023 horoscope predictions too...
Meet the expert: Narayana Montúfar
Weekly horoscope: what does this week have in store for you?
Aries weekly horoscope
How can you reach more financial freedom, Aries? If this is something that has been present in your mind, spend some time researching apps, programs, or tools that can help you feel more in control of this part of your life. As the week progresses, a big aha moment arrives in relation to your romantic life. This big realization could quickly drive you to make changes that have been lurking below the surface for a while!
Taurus weekly horoscope
Electric Uranus will be activated in your sign this week, meaning that a big change is on the horizon! If you feel anxious, moving your body can help you decode what your intuition is trying to tell you. Chances are, big breakthroughs can be the result of learning how to harness the energy of the planet of genius, so listen up! If you end up wanting to make a change as a result, act towards the end of the week.
Gemini weekly horoscope
It's a good thing you like change, Gemini—because this week's astrology can help you attain it! Something you hear or see unroots a belief that's been on your mind for quite some time, freeing you so you can see a certain situation from a completely new perspective. Then almost immediately, the magic of the new moon in Leo presents you with the opportunity to make a move that will take you in a completely new direction, so take the leap!
Cancer weekly horoscope
An interesting individual could come into your orbit this week, Cancer. Or perhaps, maybe even get in touch with you after an idle period within your friendship. It's very possible that this person is arriving or coming back to offer you a different way of seeing things. You're also being offered a new beginning regarding your budget, so don't be afraid of crunching the numbers, as doing so could show you where the adjustments need to be made.
Leo weekly horoscope
Break your work routine, Leo! With the planet of genius asking you to seek newness in this area of your life, you set yourself up for success when you try different tools and processes, allowing the universe to surprise you! Following on this theme, the new moon is the perfect time to begin thinking about what has been transpiring for you in the past few weeks and the changes you would like to incorporate in your life around September 3, once Venus goes direct in your sign.
Virgo weekly horoscope
Grab your notebook, Virgo—because some shocking information is set to arrive at the beginning of the week. Even if it doesn't totally include you, what you receive could absolutely blow your mind and help you see certain situations from a completely new perspective! This could instigate some deep soul-searching about an important situation, most likely concerning a special person in your life. But don't act now, the right time comes either next week or after September 3.
Libra weekly horoscope
If you're in a serious relationship, Libra, a conversation you have with your partner could bring tension between you. Yes, it might be hard to approach these subjects—but trust us when say that it's best to deal with them head-on! Otherwise, they will show their face at a later time, in the fall, actually. If you're single and looking, a friend could introduce you to someone special. However, because your planet (Venus) is currently retrograde, it's best to move slowly.
Scorpio weekly horoscope
Say it like it is, Scorpio! If you're bored with the classic dating (or sexual) routine and are ready for some new energy to come in, let your partner in on your fantasies. After all, life's too short to not have fun! As the week progresses, a development occurs in your career or with a project that makes you take a different direction. Don't avoid change, as this is exactly what this month's new moon is asking you to embrace in this area of your life.
Sagittarius weekly horoscope
Good thing you are flexible, Sagittarius, as this week's astrology could throw some curveballs your way! As surprises arrive, prepare for your daily routines to change. This will be specifically felt with processes at work, so give yourself extra time between meetings and deadlines. As you deal with these changes and adjustments, the need to escape, the travel bug, might also pay you a visit. The weekend is ideal to book flights and make plans for a late-summer getaway!
Capricorn weekly horoscope
Whether single or attached, your love life looks very interesting this week, Capricorn! If you're single and looking, Uranus invites you to open your mind and perhaps date someone who would not normally be your type. If you're already taken, the new moon invites you to get kinky in the bedroom by trying things you and your partner have never explored before. By being open to new experiences, you could reach new levels of intimacy, so why not?!
Aquarius weekly horoscope
Seek balance in your life, Aquarius. Electric Uranus is currently activating your home sector, most likely bringing an energy of restlessness and change. If finding comfort at home is difficult this week, booking a massage or visiting gardens could be the grounding antidotes you might need now. When it comes to relationships, the new moon in Leo opens the door so you can see a close connection in a new light. There is no rush to act now—the time will come once September arrives!
Pisces weekly horoscope
Spill the beans, Pisces! If you've been holding onto something, this week's astrology could drive you to finally express how you think and feel. This influence will be particularly strong in work relationships, so it's important to speak clearly and from the heart. By being honest about your situation, a new process could be set in place, bringing you the opportunity to experiment more within your field. For a creative like you, this is music to your ears!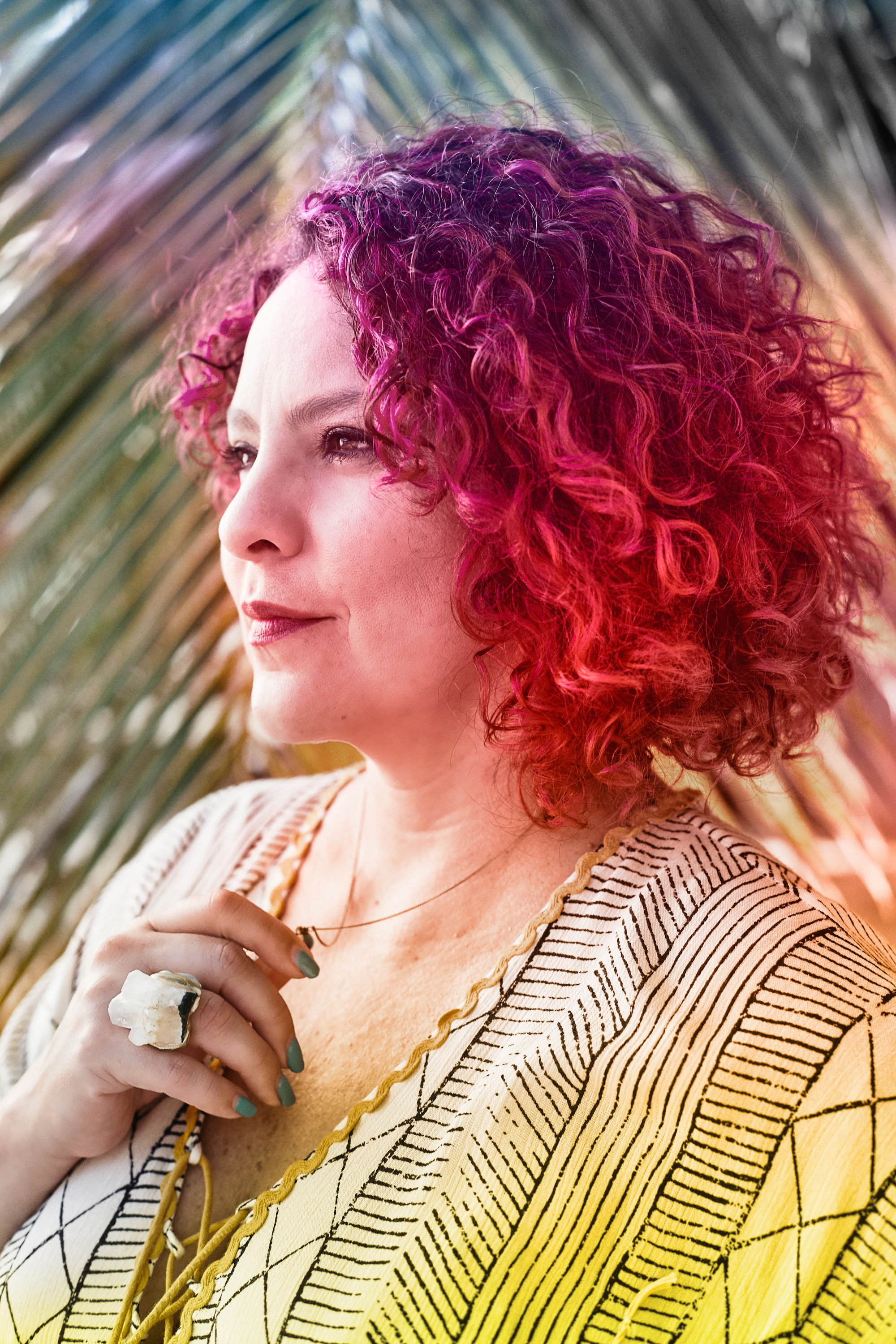 Narayana Montúfar is My Imperfect Life's resident astrologer, responsible for our weekly horoscopes and monthly horoscopes. She's also an artist, writer, and energy healer who finds inspiration in the symbolic language of astrology. An expert in the astrological studies of the Moon, she's the author of Moon Signs: Unlock Your Inner Luminary Power and was featured as one of Medium.com's Authority Magazine 2020's Strong Female Leaders, Destig Magazine's Top Artists to Collect in 2020, and one of Vogue's 13 Astrologers to Follow in 2021.
You can also find her astrological work featured in numerous lifestyle publications like Teen Vogue, Refinery29, InStyle, Brit+Co, Bustle, Pop Sugar, Well + Good, Women's Health, Romper, and more. In her private astrology practice, Narayana's holistic approach seeks to create a positive impact by connecting each one of her clients to the uniqueness of their chart and illuminating their path toward the ultimate state of self-empowerment and self-discovery.