Your weekly horoscope is here: August 8 - August 14
Your weekly horoscope is here—and it's one of the most exciting weeks of 2022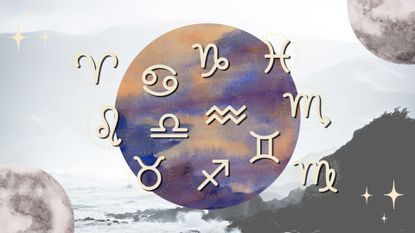 (Image credit: Future)
Welcome to one of the most exciting weeks of 2022! Surprises, accelerated change, and endings are some of the themes, but we can make quantum leaps towards our goals if we respond correctly to the forces at play.
As we begin the week, intense relationship vibes are the norm as lover Venus clashes with Pluto, the planet of power and intensity. Perhaps something that happened over the weekend has us in a state of suspicion or paranoia. Be careful when dealing with important people in your life, as a controlling and manipulative vibe could drive us to act impulsively.
On Thursday (August 11) we welcome the August 2022 full moon, which brims with intensity! By highlighting the most defining astrological influences of 2022, this lunation will ask us to make some radical changes in our lives. Uranus and the Lunar Nodes of Destiny are involved, instigating fated encounters, unexpected turns of events, and the release of pent-up energy that has been brewing under the surface.
Going with the flow and surrendering to the cosmic forces at play will be key. The internal, as well as external tension, can be channeled toward decisions that embrace freedom, creativity, and originality. Mars, the planet of action, and Neptune, the planet of dreams, will be working in tandem to help us out visualize a new reality. Are you ready?!
Check your horoscope for your rising and your sun sign below (and don't forget to read your August monthly horoscope, your 2022 horoscope predictions and the calendar of August astrology events).
Meet the expert: Narayana Montúfar
Weekly horoscope: what does this week have in store for you?
Aries weekly horoscope
Tension between your career and your home life is bound to color the beginning of the week, Aries. Seeking balance will be required to keep everyone (and yourself) happy at the beginning of the week. Your full moon theme centers around friendships and the groups of people you are invested in. Interesting events that take place could help you realize you have outgrown some people, and that's okay! If people leave your life around this time, it's mainly to make room for better friendships.
Taurus weekly horoscope
This could be a week for the books, Taurus! Pay attention to your interactions, as some people could try to get you to commit to extra work or to attend their events. The full moon touches sensitive areas of your chart, driving you to spread your energy too thin. A change that has been a long time coming could suddenly take place, and you are better off when going with the flow and finding the silver lining. In the end, things will be better than you expect them to be.
Gemini weekly horoscope
Venus enters your third house of communication, Gemini, heralding three weeks of incoming data and epic conversations. The next three weeks are also a great opportunity to take a short or weekend trip, as you're bound to really enjoy yourself. This week's full moon occurs in your sector of philosophy, which could challenge your worldview or ask you to change your opinions about a sensitive subject. Luckily, your ability to be able to change your mind will be rewarded in the end.
Cancer weekly horoscope
Money matters will be on your mind over the next three weeks as Venus occupies your second house, Cancer (check out your money horoscope for 2022). You might have more gains in your bank account, but you could also desire to spend more money on clothes, spa days, or beautiful things for your home. Treat yourself around the August 11 full moon, as you are one of the signs that are bound to feel more intensely. If you've been waiting for the right time to have a serious conversation with your partner, this might be the perfect lunar event to do so!
Leo weekly horoscope
Venus enters your sign, activating your charm and desire to socialize, date, and connect. If you need a haircut, a beauty treatment, or a makeover, the next three weeks are ideal. This week's full moon is intense and might bring a sensitive situation with a boss or authority figure. There are times to push back, but this is not one of them, Leo. Your best option is to compromise and make decisions that can make all parties happy.
Virgo weekly horoscope
Seek balance, Virgo. As Venus enters your house the rest of this week, you might notice you've been burning the candle at both ends. The next three weeks are ideal to bring more balance into your life by getting more rest. The intensity of the full moon might make this situation even worse, especially if one of your bosses makes some ridiculous requests of you. While it's not the time to fight back, you might come to realize that your workload is no longer sustainable.
Libra weekly horoscope
The tea could be spilled, Libra. The full moon is activating your sector of relationships and dating, which means that hidden information could come to the surface. Drama could be the name of your weekly game, for which you might have to use some of your amazing diplomatic skills. If a relationship ends, it's okay as it was most likely meant to be. Luckily, Venus enters your friendship sector, opening the door to better connections over the next three weeks.
Scorpio weekly horoscope
Breathe, Scorpio. This week's full moon might have you spread your energy in too many directions. If your colleagues or family members make some ridiculous requests from you, prioritize and say no to what's less important. Venus enters your career sector, keeping you busy over the next three weeks. This planet will also smooth things out by activating your charm as well as people's ability to notice your talents and contributions.
Sagittarius weekly horoscope
Hit the road, Sagittarius! Lover Venus enters your sector of travel and adventure, giving you cosmic permission to plan an exciting trip over the next three weeks. Alternatively, you might decide to enroll in a masterclass. Communication might be super intense for you at the full moon, so think very well before you speak, as there could be long-lasting consequences involved. This is especially true involving bosses, parents, or other authority figures.
Capricorn weekly horoscope
This could be an emotional week, Capricorn. If single, the full moon might have you take a cold, hard look at your finances. If you have a partner, they might bring serious subjects to the table as the full moon rises in the sky. As you touch on these subjects, be kind in your expressions, as your partner could be feeling a bit sensitive. Luckily, Venus enters your sign of committed relationships this week too, softening the energy for the next three weeks.
Aquarius weekly horoscope
Chance is in the air, Aquarius! The full moon happens in your sign, bringing endings, shifts, and bringing situations to a climax. You might have to make important decisions that could involve many aspects of your life. Whenever in doubt, err in the feeling of freedom, even if it means rocking an important relationship. If a connection ends, Venus entering your sign heralds three weeks of healing and maybe even the possibility of a new person coming into your life.
Pisces weekly horoscope
Get some rest, Pisces. This week's full moon is happening in a sensitive part of your chart, asking you to focus more of your time on recovering your energy. This is especially true if you've been overworking yourself. Resting will allow you to clear your mind and provide a much-needed reset, while allowing you to attune to what's brewing under the surface. Secrets could also be spilled under this lunar event, when going with the flow will be required on your end.
Cute astrology-themed gifts
Brand
Colour
Price
Refine ☵
Sort By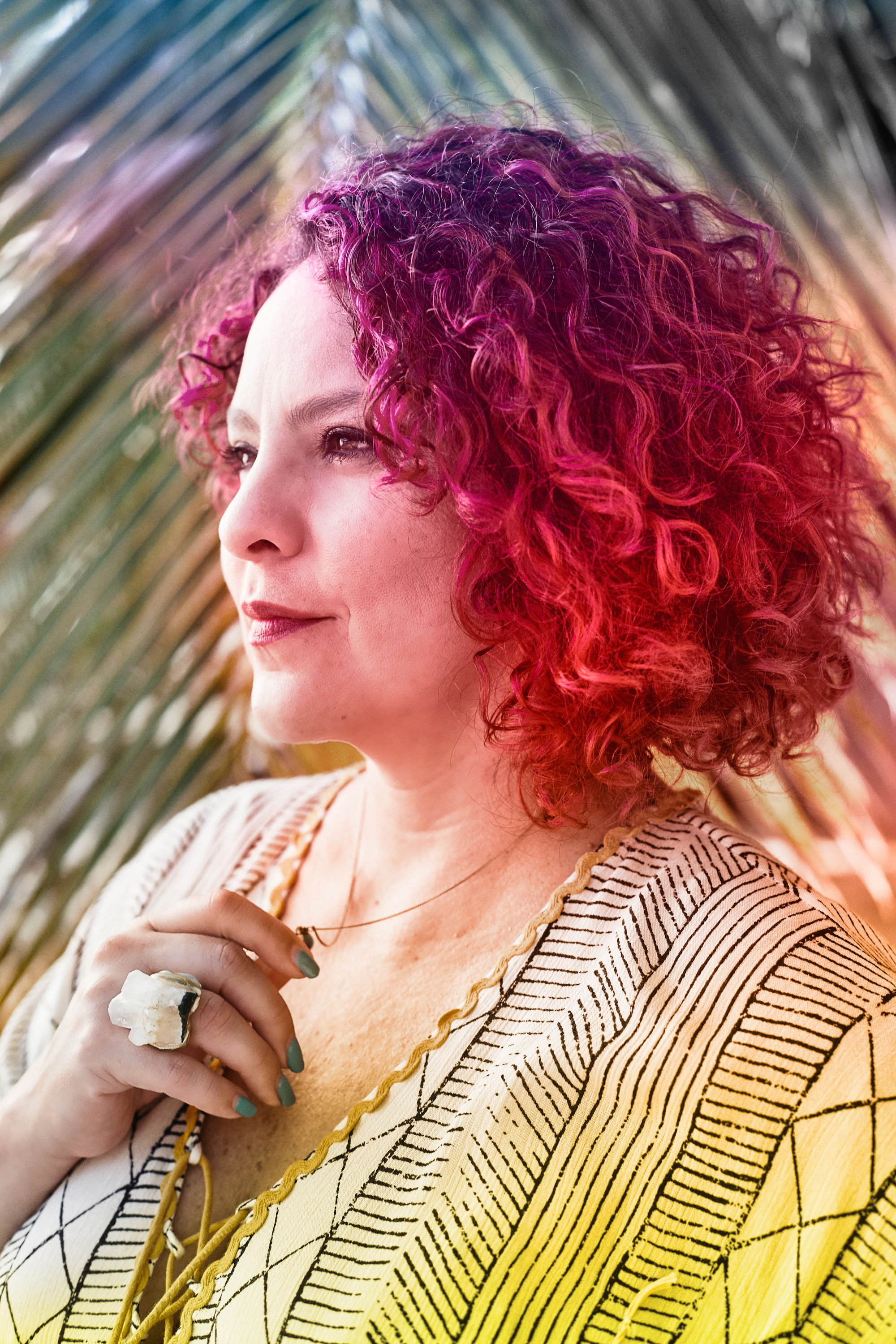 Narayana Montúfar is My Imperfect Life's resident astrologer, responsible for our weekly horoscopes and monthly horoscopes. She's also an artist, writer, and energy healer who finds inspiration in the symbolic language of astrology. An expert in the astrological studies of the Moon, she's the author of Moon Signs: Unlock Your Inner Luminary Power and was featured as one of Medium.com's Authority Magazine 2020's Strong Female Leaders, Destig Magazine's Top Artists to Collect in 2020, and one of Vogue's 13 Astrologers to Follow in 2021.
You can also find her astrological work featured in numerous lifestyle publications like Teen Vogue, Refinery29, InStyle, Brit+Co, Bustle, Pop Sugar, Well + Good, Women's Health, Romper, and more. In her private astrology practice, Narayana's holistic approach seeks to create a positive impact by connecting each one of her clients to the uniqueness of their chart and illuminating their path toward the ultimate state of self-empowerment and self-discovery.