Your weekly horoscope is here: January 16 - January 22
Your weekly horoscope is here—and we've finally reached a turning point!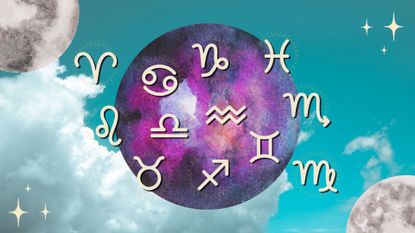 (Image credit: Future)
Hallelujah! We have finally arrived at the turning point we've been waiting for. On January 18, the first Mercury retrograde of 2023 ends, with the swift cosmic messenger going direct in the skies of Capricorn after three weeks of being retrograde. This backspin prompted deep questions about our career, ambitions, and life path—perhaps even promoting a redirection as we entered the new year. Equipped with this new-found information, we are ready to make the necessary changes and charge ahead. The cosmic timing is more than perfect, as starting next week, there will be no retrograde planets in the sky!
On January 20, the Sun begins to shine in the skies of Aquarius. As the zodiac sign who always has one step in the past and the other in the future, there is no better archetype to help us transition. For the next four weeks, we will be focused on performing the changes we consider pertinent to our new path.
The very next day, on January 21, we welcome the next new moon, the first time in 2023. At this merging of the luminaries in the sign of the Water-Bearer, the soil is fertile to plant the seeds of intention. The three days after this date, in fact, are incredibly fortunate to begin new things, launch new projects, and commit to our New Year's Resolutions! Whatever we begin now has special backup from the universe and the opportunity to be long-term and last the test of time.
Read your weekly horoscope below for your sun and your rising sign—and if you need more guidance from the stars, don't forget forget to check your 2023 horoscope and your 2023 love horoscope too!
Meet the expert: Narayana Montúfar
Weekly horoscope: what does this week have in store for you?
Aries weekly horoscope
Go for it, dear Ram! You are now most likely feeling the energy of Jupiter in your sign, as the planet of luck instigates you to begin expanding your life. From now until May 15, you have the wind at your back regardless of the nature of what you want to manifest. On the days following the January 21 new moon, set some goals and make it a point to network to find powerful allies that will assist you in arriving at your desired destination.
Taurus weekly horoscope
This is a week that might require a lot of work from you, Taurus. You could be dealing with deadlines, extra work, and more responsibilities, as Venus meets with stern Saturn. You are receiving a new beginning in the realm of career, and whatever you begin now will mostly like gain you future advancement. At the end of the week, spend some time thinking about what you desire in this area of life and write some intentions down.
Gemini weekly horoscope
With Mercury and Mars now moving direct, you're feeling ambitious and even feisty in the pursuit of your goals, Gemini. How do your newfound desires differ from the previous year? Pinpoint different areas of action and take the according steps towards the end of the week, at this week's new moon. Since your sector of networking and friendships is highlighted, take a step further by connecting with people who have inspired you or have arrived at the place you would like to be.
Cancer weekly horoscope
Lucky you, Cancer! Starting this week, you should begin to feel the can-do, ambitious influence of Jupiter in your tenth house of career and public reputation. From now until May 15, the gas giant will be rooting for you, helping you expand and grow in this area of life. Over the weekend, spend some time alone strategizing your moves for the next few months. As you plan, make room for experimentation, as Aquarian energy is all about breaking the mold.
Leo weekly horoscope
With your ruler, the Sun, entering futuristic Aquarius on January 20, your mind is set on the future. You now have an idea of what you would like to create for yourself, and it's time to act! Partnerships of all kinds play a key role for you this week, Leo—so make sure you set some goals around that. In fact, this week's Venus-Saturn spells the solidification of a bond with someone who will be key for your growth in the next few months.
Virgo weekly horoscope
Mercury, your planetary ruler, goes direct on January 18, slowly bringing back your groove, Virgo. As it switches gears, it could continue to bring aha moments regarding your career. In fact, if you slow down enough to pay attention, it could bring the answers you've been looking for in the form of creative breakthroughs. While these new-found answers won't fix everything, if you apply them right and don't get stuck in analysis paralysis, they could help you accomplish big things from now until March 24.
Libra weekly horoscope
You seem to be either making a commitment or sealing a deal or partnership, Libra. Your planetary ruler, Venus, meets with serious Saturn this week, impregnating this connection with long-term potential. Relationships of all kinds will be highlighted for you from now until May 15. Whether it's work, personal, or business relationships you're focusing on building, magnanimous Jupiter will be helping you deepen these connections, instigating closeness, collaboration, and growth. If you sign something, make sure it's after January 18, which is when Mercury goes direct.
Scorpio weekly horoscope
Good news, Scorpio. Mercury goes direct in your communication sector midweek, meaning you can begin to stop worrying about miscommunications, misunderstandings, and lost messages. Romantic relationships are also highlighted. If you've been dating someone recently, talks about "taking things to the next level" could come up this week. If you're single, you could, from now on, be more interested in prospects who are a little quirky or out-of-the-ordinary, as wild child Uranus goes direct in your relationship sector this weekend.
Sagittarius weekly horoscope
What would you like to create for yourself in 2023, Sagittarius? This week's astrology boosts a lot of aspects of your personal life, making it a fabulous time to commit to something important. You tend to like change, sometimes jumping from one thing to the next—however, the cosmos is requesting you choose one goal and focus on seeing through in the next few months. Three areas of growth are finances, communication, as well as home-related projects.
Capricorn weekly horoscope
After three weeks of being retrograde in your sign, Mercury goes direct, once again aligning you with your inner compass. By midweek, you now know which changes you need to make in your life, so act accordingly over the weekend, while lunar energy will be backing you up. This week's formidable new moon is also primed to set intentions around your finances. Come up with a new budget for 2023, and if you own your own business, perhaps consider raising your rates.
Aquarius weekly horoscope
If any zodiac sign was going to claim this week, it would be you, Aquarius! All the thinking and ruminating you did over the three-week retrograde of Mercury begins to pay off now. You are most likely equipped with an idea or concept—and this weekend's new moon brings the perfect terrain to launch it or at least plant the seed for it. Uranus, your modern planetary ruler, wakes up from its five-month retrograde, reawakening your intuition as well as instincts.
Pisces weekly horoscope
What a fantastic week to do what you do best, Pisces, which is attuning to your intuition! While most zodiac signs are being asked to act on their dreams, you are being instigated to listen, record, and absorb all the information you receive in dreams, hunches, and intuitive messages. Make sure to write everything down, as the clues you receive this week contain information that will help you build something meaningful in the next three years, once Saturn enters your sign!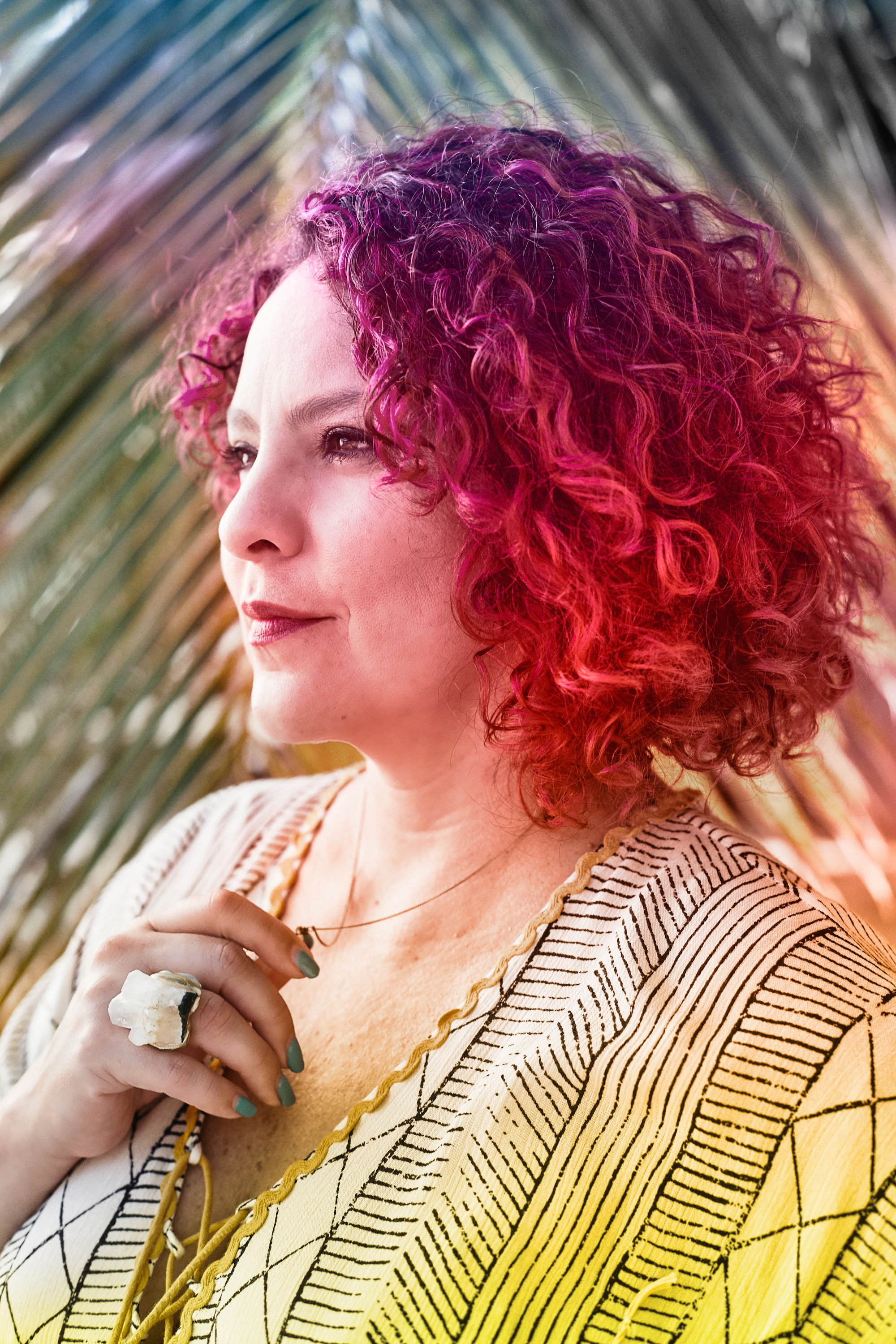 Narayana Montúfar is My Imperfect Life's resident astrologer, responsible for our weekly horoscopes and monthly horoscopes. She's also an artist, writer, and energy healer who finds inspiration in the symbolic language of astrology. An expert in the astrological studies of the Moon, she's the author of Moon Signs: Unlock Your Inner Luminary Power and was featured as one of Medium.com's Authority Magazine 2020's Strong Female Leaders, Destig Magazine's Top Artists to Collect in 2020, and one of Vogue's 13 Astrologers to Follow in 2021.
You can also find her astrological work featured in numerous lifestyle publications like Teen Vogue, Refinery29, InStyle, Brit+Co, Bustle, Pop Sugar, Well + Good, Women's Health, Romper, and more. In her private astrology practice, Narayana's holistic approach seeks to create a positive impact by connecting each one of her clients to the uniqueness of their chart and illuminating their path toward the ultimate state of self-empowerment and self-discovery.