Your weekly horoscope is here: July 11 - July 17
There's a full moon and the Grand Water Trine so get ready for all the feelings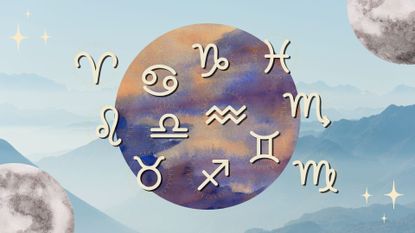 (Image credit: Future)
Get ready to swim in a whirlpool of emotions! As we enter the week, there will be a Grand Water Trine formed in this sky, involving six planetary bodies, all occupying highly sensitive zodiac signs. While we are bound to feel taken over by a sea of sensations, exploring this side of ourselves will generate catharsis and deep healing, so don't be afraid to dive deeply into the world of feelings.
We have also arrived at the end of the lunar cycle, that time of the month in which the energy reaches a peak. Midweek, we welcome July's full moon in Capricorn, the zodiac sign known as the CEO of the zodiac. For those who have worked hard and diligently, this next full moon could mean a new job, a promotion, or the manifestation of a cherished goal. By forming another rare formation in the sky known as a Kite, this lunar event carries a strong karmic signature, bringing events that feel destined or fated. Relationships, especially romantic ones, could be tricky as a confusing energy will permeate the air.
The weekend brings lucid dreaming and big aha moments, so pay attention to the signs. When you turn off the outside noise or focus on spiritual practices, you could get incoming messages from all around you!
Read your horoscope below for your rising as well as your sun sign (and don't forget to check your July horoscope too).
Meet the expert: Narayana Montúfar
Weekly horoscope: what does this week have in store for you?
Aries
This could be a very big week if you play your cards right, Aries! This full moon shines a light on your ambitions as well as the work you've been doing for the past six months. A new job opportunity, a raise, or the possibility to showcase your work to a wider audience could be this week's theme. However, because Pluto is involved, watching that your moves and words don't come out too intensely will be crucial to your success.
Taurus
You love water energy, as it feeds your soul. As your two relationship houses are activated by the Sun in Cancer (it's still Cancer season after all), deep and emotional conversations with a partner or close friend could take place this week. Don't be afraid to leave old ways of relating behind and begin a new trajectory in the way you relate. Your views of the world are changing, so it only makes sense for other parts of your life to change too, dear Taurus.
Gemini
With lover Venus still in your sign, you seem to be having a blast socializing and dating. But this week, Gemini is all about focusing on your finances, as well as the way you share bills and deal with the resources in your life. If you have debt, for example, it's time to put a strategy in place that will begin to increase it. Use Venus and this week's full moon to bring more resources into your life.
Cancer
You are the star of the show during this week's beautiful Grand Water Trine. While you tend to be a private person, you seem to be thirsty for connection. Go ahead and share yourself with the world while all eyes are on you, dear Cancer! A deep integration is bound to occur at the full moon, as the cosmos will be awakening many different parts of your psyche that have perhaps been dormant. Take note of the unique insights that come up for you!
Leo
A big rush of feelings could find you this week as the Grand Water Trine and the full moon instigate the release of secrets or previously hidden information. If something ends as result, let it go, Leo! With your birthday season coming up soon, you are about to experience a major new beginning, so don't hold on to anything that is passed its due date. On the positive side, you can use this surge of emotional energy to make positive changes to your wellness routine.
Virgo
The world could feel like a strange place for you with everyone so deep in their feelings this week, Virgo. If you've been dating someone new recently, a conversation could turn serious, when what you really want is to have some fun! Under the full moon and towards the weekend, do something new, adventurous, or exciting—or allow your creative juices to flow. A weekend getaway would be the perfect way to feed your craving soul now.
Libra
With your ruler, Venus, parked in the fun sign of Gemini, all you want to do is have some fun. Unfortunately, the demands of your professional and personal lives could seem paramount under this week's full moon. As much as you can, strike a balance between all aspects of your life so stress doesn't get the best of you. Saying no, rescheduling important meetings, and keeping a low profile will be key as you strive for harmony in your life.
Scorpio
Let it go, Scorpio! If a message is delivered to you, it could be a call from the universe to end something or move away from a person or situation. The portal is open for you to release, so why not walk through it? While mundane life is bound to be busy for you, take a moment to soak in this week's watery vibes. As you will notice in those moments of stillness, your overall philosophy of life is changing—and that is worth celebrating under the moonlight!
Sagittarius
It might be time to set some strong boundaries, Sagittarius. While this week's emotional focus will be good for connecting at a deep level, it could instigate someone to cross the line. You are the eternal optimist, but due to a funky energy surrounding you this month, it might be time to be clear about what's right and what's not. If this involves a romantic partner, make sure you communicate from the heart and with intention, so the message is clear but not hurtful.
Capricorn
This is your full moon of the year, Capricorn, which could bring the end of a project that could put you through a leadership test or catapult you to great success. Alternatively, a personal situation could come to a head, instigating deep feelings between you and your partner or another person. If you have been waiting to express your feelings, this week's celestial dance is ideal to open your heart and release what has been hidden below the surface.
Aquarius
Let it go, let it flow, Aquarius! It seems like you've been busy with work and life in general, and this week's full moon will most likely request some rest and time alone. By listening to this celestial call, you could experience intense feelings coming up to the surface to be processed and released. While this might feel uncomfortable, it's necessary for you to release subconscious baggage and self-beliefs that have accumulated over the last year.
Pisces
Water is your sign's ruling element, so you will feel in your element all week, Pisces. While this beautiful manifestation of sacred geometry will bring feelings of nurturance your way, it could also be very revelatory. Combined with the full moon, this Grand Water Trine could also reveal the necessary release of certain situations or people (especially friendships) in your life. Know that in the case you want to walk away from negative people, this week's astrology is ideal for saying your goodbyes.
Cute astrology-themed gifts
Brand
Colour
Price
Refine ☵
Sort By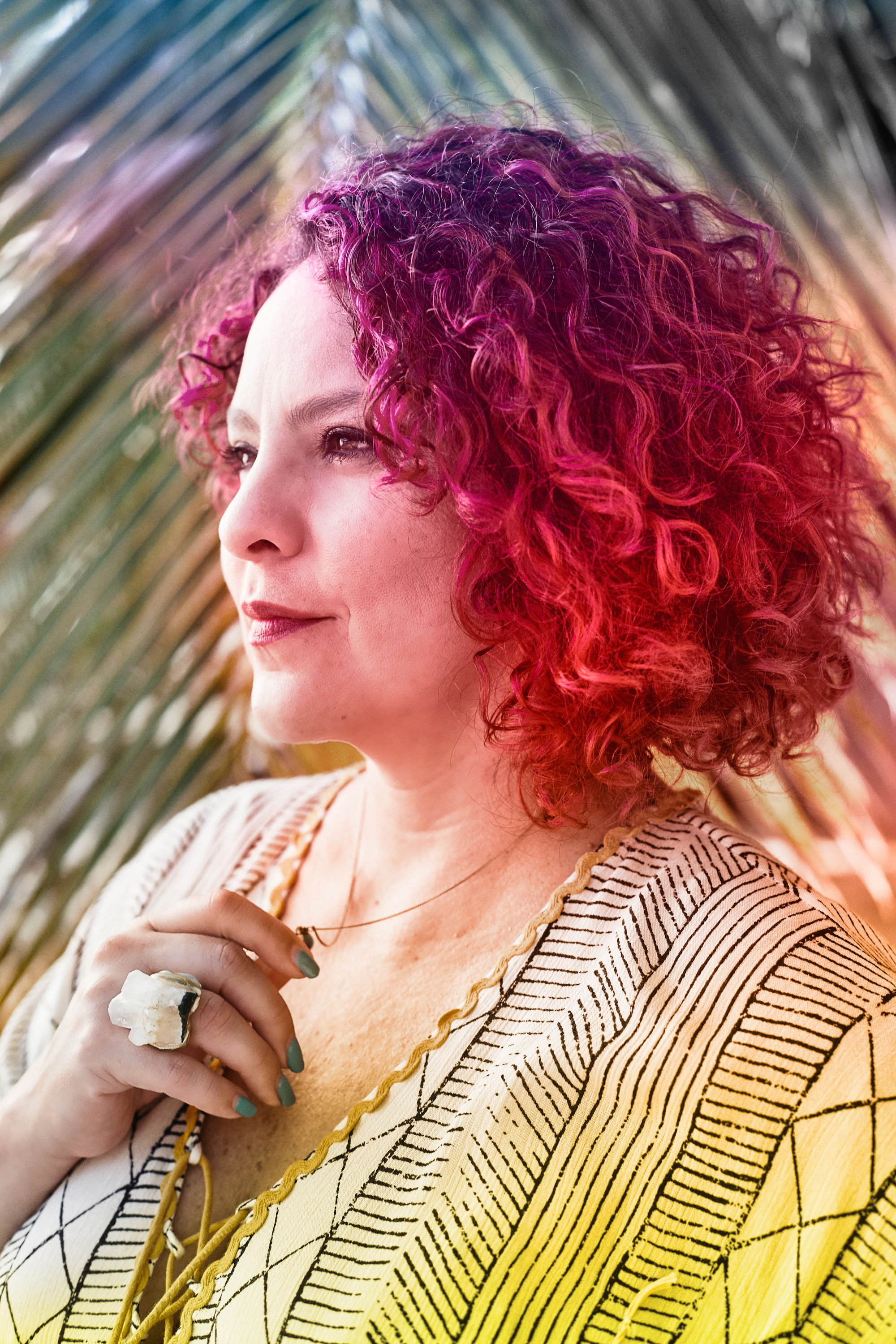 Narayana Montúfar is My Imperfect Life's resident astrologer, responsible for our weekly horoscopes and monthly horoscopes. She's also an artist, writer, and energy healer who finds inspiration in the symbolic language of astrology. An expert in the astrological studies of the Moon, she's the author of Moon Signs: Unlock Your Inner Luminary Power and was featured as one of Medium.com's Authority Magazine 2020's Strong Female Leaders, Destig Magazine's Top Artists to Collect in 2020, and one of Vogue's 13 Astrologers to Follow in 2021.
You can also find her astrological work featured in numerous lifestyle publications like Teen Vogue, Refinery29, InStyle, Brit+Co, Bustle, Pop Sugar, Well + Good, Women's Health, Romper, and more. In her private astrology practice, Narayana's holistic approach seeks to create a positive impact by connecting each one of her clients to the uniqueness of their chart and illuminating their path toward the ultimate state of self-empowerment and self-discovery.