Your weekly horoscope is here: July 3 - July 9
Your weekly horoscope is here—and sweet news could be on the way...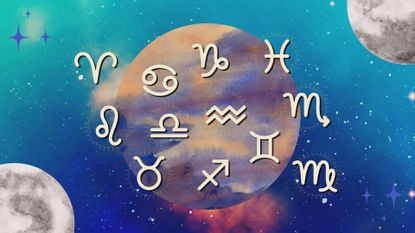 (Image credit: Future)
Welcome to the second part of 2023! While July promises to be one of the most transformative months of the year, this week could bring sweet news to a lot of us. On Monday, we're being graced by the gorgeous full moon in Capricorn. Harmonizing with Jupiter and Saturn, this lunar event could bring positive career news in the form of a new job, a raise, or a long-term partnership or deal.
This full moon is activating two very positive stars in the sky, called Nunki and Ascella, which are of the nature of Mercury and Jupiter. This means that themes around publishing, long-distance travel, negotiation, and business will take place. However, the involvement of these stars also implies that "winning" comes with a price! To be able "to claim this victory," we must change our attitude about a certain situation.
Over the weekend, asteroid Pallas enters the detailed-oriented sign of Virgo. This is the most productive combination for getting stuff done. Sure—while it might sound silly to be so focused on work during the summer, know that once the second part of the month arrives, it will be harder to finish anything. So, if you have a project to pitch, deliver, or push through the finish line, there is no better time than now to give it your all! The second part of July and all of August will be perfect for resting, rejuvenating, introspection, and adopting a slower pace of life.
Without further ado, check out your horoscope below for your rising as well as your sun sign— and if you need more from the stars, check your July 2023 horoscope and your 2023 horoscope predictions too...
Meet the expert: Narayana Montúfar
Weekly horoscope: what does this week have in store for you?
Aries weekly horoscope
Move through your week with awareness and grace, Aries. The Capricorn full moon could mean good news for you, as it is activating prominent stars in your career and public visibility sector. However, because intense conversations will also take place for you this week, it's crucial that you don't react impulsively to them. This is one of those times in which you must show your most diplomatic side, as the results could be positively expansive and long-term.
Taurus weekly horoscope
Great news, Taurus! This week's full moon could bring a fantastic opportunity or result your way. If you're a writer, a book deal could finally materialize for you now. Alternatively, this could mean winning a case, litigation, or even setting sail on a far-away journey to an exotic destination. For you, this full moon functions as the "finishing touch" on a journey that began eighteen months ago, so perhaps find hints in something that started back in January of 2022.
Gemini weekly horoscope
Show your most caring side, Gemini. This week, you're bound to feel emotional as sensitive and perhaps even intense conversations take place between you and a colleague or friend. This is one of those times in which allowing yourself to go deep might bring enormous amounts of healing and even personal breakthroughs. On a more tangible note, this full moon is the perfect time to come up with a budget in case you have financial debt.
Cancer weekly horoscope
This could be an emotional week for you, dear Cancer. The moon is your planet, and as it activates Mercury in your sign, it could feel like someone is out to get you or at least strongly fighting your points of view. Instead of reacting impulsively, try seeing if what the other person is trying to do is opening your mind to other perspectives. Because, in the end, this a journey you are currently in and that will last until 2026!
Leo weekly horoscope
Your creative powers are at an all-time high right now, Leo—and this week's full moon could bring a major breakthrough for you in this process. So even though it is summer, you might be deciding to stay hidden so you can invest most of your time and energy in this new endeavor. While the road ahead in manifesting this big dream of yours won't be totally easy, your incredible determination is what will help you succeed once the fall arrives!
Virgo weekly horoscope
You seem to be networking and connecting with people who can help you materialize a project or big dream, Virgo. And at this full moon, incredible celestial support could appear in the form of an old friend or mentor. So, if anyone under this description shows back up in your life, open the door for them. Over the weekend, the asteroid of wisdom and strategy, Pallas, enters your sign, amping up your intelligence until mid-September.
Libra weekly horoscope
You could be in for some sweet news this week, Libra. If you've been dating someone for some time, a proposal or the desire to take your connection to the next level could be exposed. This is positive not only for its nature, but the deepening of this relationship could eventually elevate your social status as well. However, if something said this week makes you feel sensitive or triggered in any way, you must express it now, as repressing it will only delay the need to deal with it.
Scorpio weekly horoscope
This could be a magical week for you, Scorpio. This full moon is happening in your third house of divine feminine energy, making it the perfect lunar event to get witchy! Pull out your favorite mystical tools and honor yourself at the beginning of the week. This is the end of an eighteen-month journey in which you've transformed in so many ways, so it is also here to help you celebrate how far you've come. From this moment on, life will get easier and your ability to attract your desires will deepen.
Sagittarius weekly horoscope
You're in for some serious luck at this full moon, dear Archer. With your planetary ruler, Jupiter, being so activated now, news about more money in your or your partner's pocket, as well as a golden opportunity to study or travel could be in your cards. If you've been looking into buying a home or even taking a relationship to the next level, all that is possible, too. Think and act big—because the sky's the limit for you now!
Capricorn weekly horoscope
Lucky you, Capricorn! This week's full moon could mean the culmination of a project you've been working on since January of 2022. Alternatively, positive news could be elevating you to a more powerful position! With lunar energies activating two powerful stars in your sign, you could also be planning travel to a faraway destination, sealing a book publishing deal, and even closing a powerful negotiation. To make the best out of this fortunate event, allow yourself to change your mind or position, as the situation will most likely call for it!
Aquarius weekly horoscope
It's time to put your negotiation skills to work, Aquarius. You seem to be super focused on work right now—and at this full moon, an important conversation will take place. Since it is bound to be very polarized, your ability to emotionally detach from the situation will be your main asset. Put on your best face, because when all is said and done, you could be receiving a raise or at least a sweet deal as a result.
Pisces weekly horoscope
Channel your networking extraordinaire, Pisces! This week's fortunate full moon links you up with a powerful friend, colleague, or mentor who could help you boost a creative or communicative project. Since this lunar event is activating retrograde Saturn in your sign, this person could very well be older than you, and most likely from your past. In the end, this connection could lead to a fantastic opportunity down the road, so make sure to invest your heart and soul in it.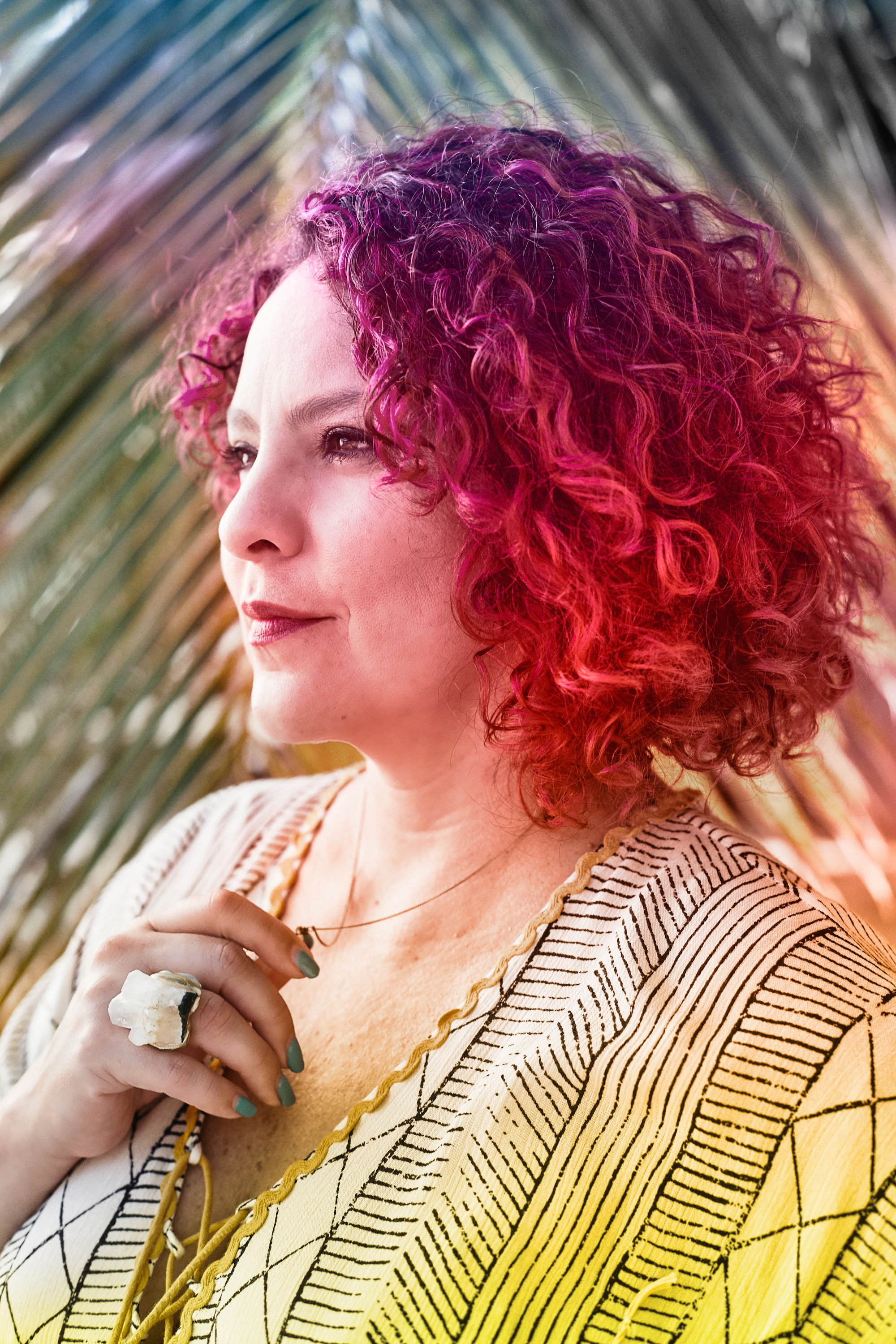 Narayana Montúfar is My Imperfect Life's resident astrologer, responsible for our weekly horoscopes and monthly horoscopes. She's also an artist, writer, and energy healer who finds inspiration in the symbolic language of astrology. An expert in the astrological studies of the Moon, she's the author of Moon Signs: Unlock Your Inner Luminary Power and was featured as one of Medium.com's Authority Magazine 2020's Strong Female Leaders, Destig Magazine's Top Artists to Collect in 2020, and one of Vogue's 13 Astrologers to Follow in 2021.
You can also find her astrological work featured in numerous lifestyle publications like Teen Vogue, Refinery29, InStyle, Brit+Co, Bustle, Pop Sugar, Well + Good, Women's Health, Romper, and more. In her private astrology practice, Narayana's holistic approach seeks to create a positive impact by connecting each one of her clients to the uniqueness of their chart and illuminating their path toward the ultimate state of self-empowerment and self-discovery.