Your weekly horoscope is here: July 31 - August 6
Your weekly horoscope is here—and we're in for an exhilarating week!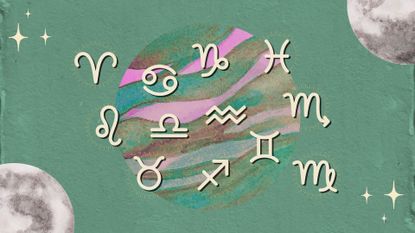 (Image credit: Future)
Welcome to an exhilarating week, and get ready to let your freaky flag fly! The first of two August full moons arrives on Tuesday, opening the road for some major realizations. This time-traveling lunation mixes the past with the present and the future, helping you figure out what's been working in your life, what hasn't—and perhaps how to begin approaching a certain situation with a different mindset, so you can begin walking a more authentic path.
Themes around freedom and liberation will ripple through the collective as part of the changes retrograde Venus and Black Moon Lilith reveal in our society. On a personal level, we will all be asked to express emotions that, for some reason or another, we previously repressed. These intense feelings are ready to come out, so this is your opportunity to express yourself in your purest, rawest way. However, if this need for liberation involves an authority figure, make sure you're making calculated moves. The planet of communication, Mercury, will be clashing with Saturn, meaning we must also act with care around bosses and parents.
If you've been looking for the perfect weekend to throw a mixer or plan a three-day weekend getaway, this is your moment. With the beautiful moon parked in dreamy at the week's end, few of us will feel like being productive. Then, Saturday is free from challenging astrological aspects, paving the way for us to embrace a spirit of fiery adventure!
Read your horoscope below for your rising as well as your sun sign (and if you need even more intel from the stars, we also have your August 2023 horoscope and your 2023 horoscope predictions).
Meet the expert: Narayana Montúfar
Weekly horoscope: what does this week have in store for you?
Aries weekly horoscope
Not even retrograde Venus can stop you, Aries! This week, you will be feeling fired up to pitch or finish a project, and you will be receiving help from Jupiter, the lucky planet, to get it done. Via the powerful full moon, you could also end up meeting or networking with someone who has either the connections or the skills that you exactly need to bring your idea to fruition. Saturday night is yours, so grab a friend or two and have a blast!
Taurus weekly horoscope
News about a project, job, or career-related situation could hit your inbox under this month's full moon, Taurus. The idea to partner with someone to bring something to fruition could be daunting, but try to keep an open mind, as once it's finished, the project could be rewarding. In your personal life, Black Moon Lilith inspires you to unleash your wild side and fulfill your deepest fantasies and desires. This weekend, take a few selfies and show everyone your sexy summer side!
Gemini weekly horoscope
Stay focused, Gemini. This week, your ruling planet, Mercury, clashes with retrograde Saturn. This means that you might have to work late due to the need to fix a project, spreadsheet, or strategy that didn't totally work or gel. Even if the situation seems impossible now, you can make headway. Once the weekend arrives, you will be ready to blow off some steam as you should. The Aries moon will be keeping you busy, so expect lots of invitations to parties and hangouts.
Cancer weekly horoscope
Buckle up, moonchild! This week's full moon lands in a sensitive sector of your chart, initiating a transformation. It is bound to illuminate something that has been bugging you down, driving you to finally end it. On a tangible note, it could also mean the arrival of an amount of money or check you and your partner are waiting for, finally putting a certain issue to rest. Over the weekend, spending time near the water is sure to help you restore your energy.
Leo weekly horoscope
It's time to roar and get loud, Leo! This week brings you one of the most important moments in your process of reinvention. As retrograde Venus travels close to Black Moon Lilith, you could feel repressed emotions coming to the surface to be dealt with. This is the time to let it all out—however, make sure you're harnessing this fire in a constructive (and not explosive) way. You will also notice your intuition is heightened, showing you the ways in which you should adopt a non-conventional approach to a puzzling situation.
Virgo weekly horoscope
Take a chill pill, Virgo. You might get super busy with work at the beginning of the week as the full moon insinuates a big project coming to an end. However, the road to get there might not be that easy. The Mercury-Saturn clash means either an obstacle along your path or a disagreement with a business partner. A calm disposition and getting enough rest and sleep all week are the antidote to get yourself to the other side!
Libra weekly horoscope
Expect a little bit of drama, Libra. This week's combination of energies is bound to spill the tea within a group of friends, airing out the truth about past rumors and gossip. As usual, you might be thrown in the middle as the mediator, but if playing this role doesn't feel right, don't force yourself to take charge. By the time all is said and done, you will know exactly who to say friends with, and who to just call "an acquaintance."
Scorpio weekly horoscope
Take the long view, Scorpio. Your career sector is receiving a lot of energy now—congrats. However, the rare influence coming from retrograde Venus and Black Moon Lilith could bring either setbacks or expose previously hidden information. Regardless of what happens, remember that setbacks are sometimes opportunities in disguise, which is especially true if you're working on long-term projects. This week, it's key that you do what you do best: act with complete integrity and composure, especially when dealing with the haters!
Sagittarius weekly horoscope
You seem focused on finishing something important, Sagittarius, and the sky delivers difficulties but also helpful vibes. You could feel like the so feared writer's block has taken over you while writing a proposal or communicating with colleagues. The good news is that this week's full moon will be rooting for you, helping you create the magic that you need to get stuff done. The secret lies in utilizing logic, but also listening to your intuition as well as your heart.
Capricorn weekly horoscope
Have patience, Capricorn. Communication will be difficult this week as the messenger planet, Mercury, clashes with your planet, Saturn. People will be feeling confused, which will be reflected in the work they do, especially if it involves numbers, figures, and statistics. A better use of your time would be to focus on your relationships, as there could be a disconnect between you and someone you're close with. If you have a partner, try spending more quality time with them and make room for them to fully express how they feel.
Aquarius weekly horoscope
Prepare for a busy week, Aquarius! This week's full moon happens in your sign, bringing good news about a project getting accepted or reaching climax. This is most likely related to something you began six months ago, around January 21, so look back at what transpired for you then. Unfortunately, not everyone might be accessible to cheer the news, as many folks seem to be dealing with their own little personal dramas. Over the weekend, call an Aries friend, and together, celebrate your wins!
Pisces weekly horoscope
Keep a light schedule this week, Pisces—because, at times, life will feel like a total grind. Expect to feel a bit tired, as the full moon occurs in a sensitive sector of your chart. On the flip side, attuning to its vibration by meditating and even moon-gazing will help you solve the complex communication puzzles you might run into. Whenever talking to bosses or having important meetings, be aware that, like you, they also feel confused, when taking good notes serves as the perfect paper trail protection you need.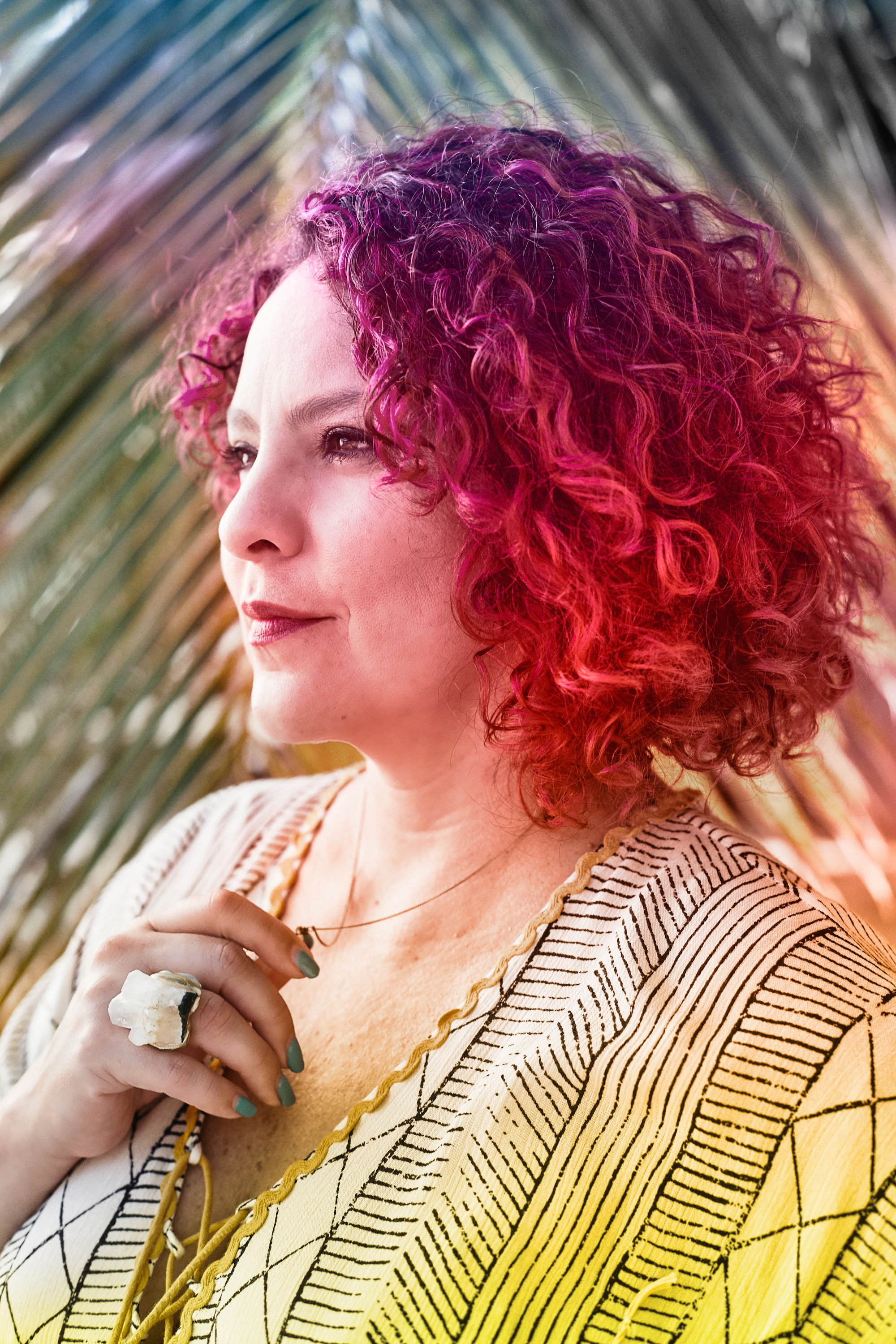 Narayana Montúfar is My Imperfect Life's resident astrologer, responsible for our weekly horoscopes and monthly horoscopes. She's also an artist, writer, and energy healer who finds inspiration in the symbolic language of astrology. An expert in the astrological studies of the Moon, she's the author of Moon Signs: Unlock Your Inner Luminary Power and was featured as one of Medium.com's Authority Magazine 2020's Strong Female Leaders, Destig Magazine's Top Artists to Collect in 2020, and one of Vogue's 13 Astrologers to Follow in 2021.
You can also find her astrological work featured in numerous lifestyle publications like Teen Vogue, Refinery29, InStyle, Brit+Co, Bustle, Pop Sugar, Well + Good, Women's Health, Romper, and more. In her private astrology practice, Narayana's holistic approach seeks to create a positive impact by connecting each one of her clients to the uniqueness of their chart and illuminating their path toward the ultimate state of self-empowerment and self-discovery.