Your weekly horoscope is here: May 30 – June 5
Your weekly horoscope is here—get ready for a new beginning...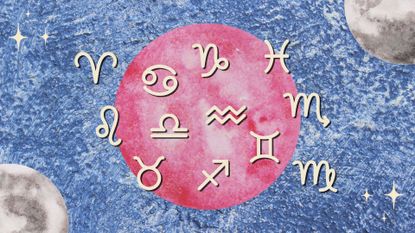 (Image credit: Future)
Welcome to your weekly horoscope—a new beginning is here! We begin the first week of June (don't forget to check your June 2022 horoscope) under the new moon in Gemini, laying the ground for new ideas to be born. This moon is clashing with Juno, the asteroid of commitment, bringing to the surface the need to revise the boundaries in some of our most important bonds. Luckily, asteroid Chiron is also involved, bringing healing so we can move past our insecurities in love and relationships.
On June 3, the second Mercury retrograde of 2022 ends. This happens while the cosmic messenger is locked in a square with stern Saturn so expect issues with authority figures like bosses, parents, or the government to come to a head around this time. If possible, it's best to still wait for Mercury to be moving at normal speed (June 11) to sign important documents and make crucial decisions.
Over the weekend, Saturn, the teacher planet of time, goes retrograde. Since Saturn is crucial to our learning journey, the weekend vibes are ideal to honor that which we have so far learned this year. While this switch in movement can be felt intensely now, slowly but surely, Saturn will begin to lose its power, giving a break to all those who have been feeling the weight of life's responsibilities. We are looking at you, Taurus, Leo, Scorpio, and Aquarius! Saturn will stay somewhat asleep until October 23.
Weekly horoscope: what does this week have in store for you?
Aries
You are receiving some serious second and third house activations this week, Aries! Your words and ideas have power, so make sure to write all the insights that come up for you under this week's new moon. An inventive or out-of-the-box new idea or project is ready to take form. Nurtured properly over the next six months, it could make some money rain, as Venus is now gracing your second house of money, honey!
Taurus
This is a big week for you, Taurus! Venus is now in your sign, shifting your energy in a much more positive way. The next three weeks are primed for you to make power moves in either career or romance. This is especially true starting June 4, which is when Saturn begins to lose the control it's been having over your career advancement… phew! Mercury also goes direct in your sign, on June 3, ending a time of deep introspection.
Gemini
This week's new moon functions as a huge rebirth, Gemini, as it is the only new moon happening in your sign for the rest of the year. Honor it by planting the seed of intention concerning an important goal for next year. While you might feel an authority figure blocking your energy due to the Mercury-Saturn connection as both planets switch gears, know that the work you put in now will have lasting and long-term positive consequences.
Cancer
Your eleventh house of community and friendships receives heavy action this week. If Mercury retrograde brought drama, the presence of Venus helps smooth things out. On a more introspective note, this month's new moon sets the perfect atmosphere for you to do some deep soul-searching, Cancer. When looking back at the past year, what seems stale and outdated in your life? This powerful lunation gives you the power to begin laying the groundwork to finally say "goodbye".
Leo
Your career prospects look strong in the next three weeks, and this week's new moon is perfect to elevate your work by focusing on networking. You have big dreams, Leo, and your community will play a big role in making them happen. So as Mercury prepares to go direct in your career sector, reach out to colleagues from the past. Saturn begins its retrograde in your house of partnerships, dissolving the walls that have been preventing you to connect to people.
Virgo
Mercury's retrograde has been rough, but instead of complaining, spend some time thinking about what it has taught you, Virgo. Towards the end of the week, gather your learnings and commit to a new beginning. It's time to leave the past behind while the moon renews itself in your sector of career and public reputation. Asteroid Vesta enters your seventh house of partnerships, speaking to the possibility of a new commitment forming over the next few months.
Libra
The past few weeks were intense, but with lover Venus now in Taurus, you are feeling renewed and ready to tackle life again. While you are at it, think of all the things you have ever wanted to do but for one reason or another haven't tried. Then, dare to tackle or set one in motion around midweek, under this week's new moon, which happens in your house of adventure. It's time to see the world with new eyes, dear Libra!
Scorpio
If Mercury retrograde ended some partnerships for you, don't lose hope over it, Scorpio. Venus is now in this same part of your chart, heralding the beginning of new collaborations from now until June 21. Even better news: Saturn beginning its retrograde in your home sector, starting this weekend. If your home and family responsibilities have been weighing you down, they should begin to mellow out in the next few weeks as Saturn gets deeper into its cosmic nap.
Sagittarius
Mercury was retrograde in your sixth house of daily routine, and as it prepares to go direct this weekend, it's time to gather your learnings so you can put them into action starting next week. This week's new moon happens in your seventh house of partnerships, bringing the best time of the year to begin working with a coach or mentor. If you are in a committed partnership, you should experience the revival of your connection.
Capricorn
Your week could feel like a huge blast from the past, Capricorn. Mercury going direct while connecting with Pluto retrograde in your sign and your ruler Saturn (also going retrograde) wants closure—and it wants it now! As hard as it can feel, do the work and have that tough conversation under this week's new moon. This lunation is connecting to Chiron, bringing the possibility for real, deep healing to take place.
Aquarius
Let the fun begin, Aquarius! Cosmic teacher Saturn has been bringing you tough lessons, with the finality of upgrading your life. As Saturn begins its four-month nap, you could begin to feel the weight of responsibilities disappearing… for now. You've been working hard, and this week's new moon instigates you to take a break and enjoy life. This weekend, spend some time making fun plans for the summer ahead! Book a trip or at least a weekend getaway.
Pisces
Mercury going direct in your communication sector could spill the beans, Pisces, so expect information around your family or a group of friends to come out. This week's new moon is perfect to begin a creative or DIY project in your home. Since this lunation is happening in your fourth house of family, it's also the best time of the year to bring new energy into your family bonds and even connect with your ancestors at a deeper level.
Cute astrology-themed gifts
Brand
Colour
Price
Refine ☵
Sort By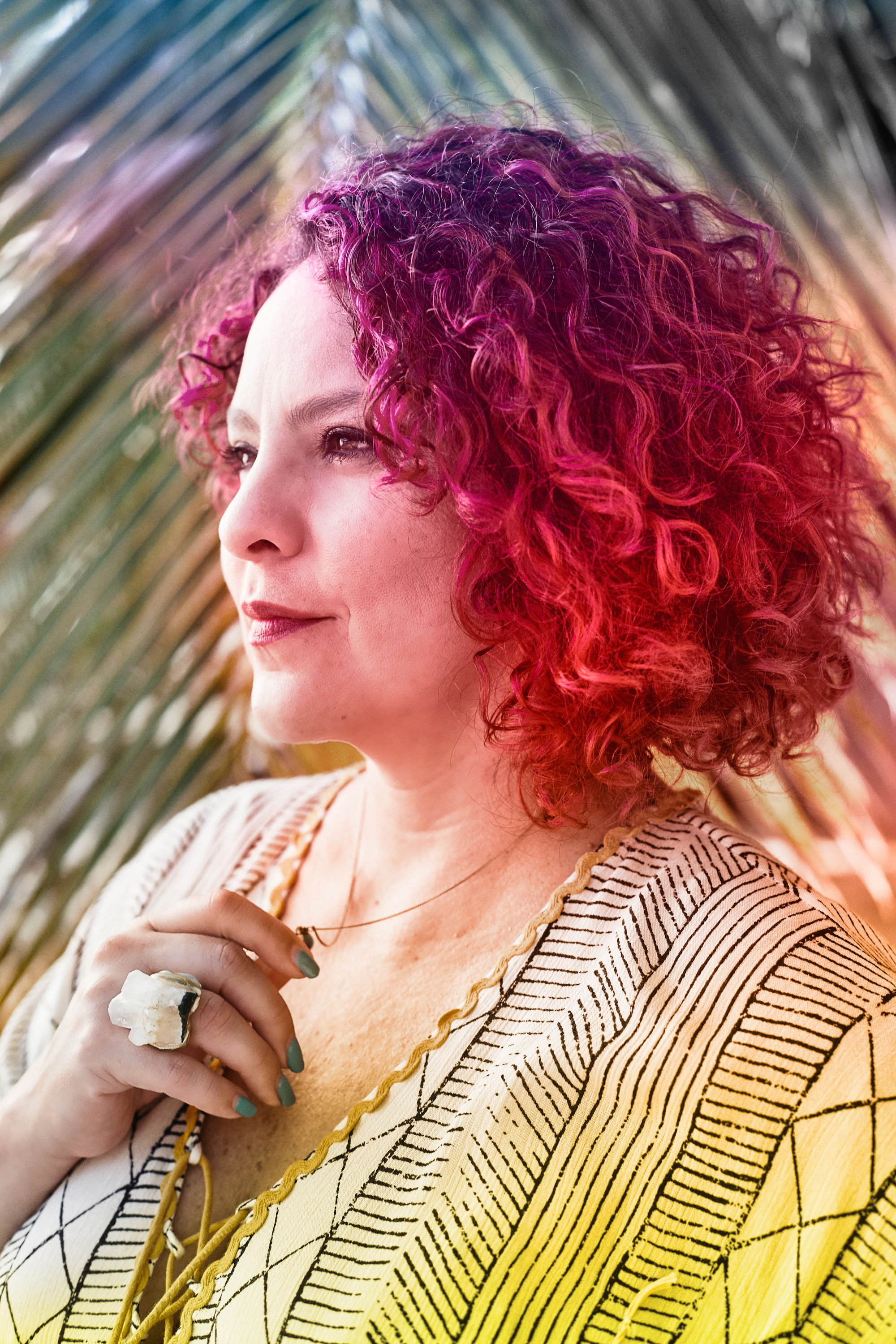 Narayana Montúfar is My Imperfect Life's resident astrologer, responsible for our weekly horoscopes and monthly horoscopes. She's also an artist, writer, and energy healer who finds inspiration in the symbolic language of astrology. An expert in the astrological studies of the Moon, she's the author of Moon Signs: Unlock Your Inner Luminary Power and was featured as one of Medium.com's Authority Magazine 2020's Strong Female Leaders, Destig Magazine's Top Artists to Collect in 2020, and one of Vogue's 13 Astrologers to Follow in 2021.
You can also find her astrological work featured in numerous lifestyle publications like Teen Vogue, Refinery29, InStyle, Brit+Co, Bustle, Pop Sugar, Well + Good, Women's Health, Romper, and more. In her private astrology practice, Narayana's holistic approach seeks to create a positive impact by connecting each one of her clients to the uniqueness of their chart and illuminating their path toward the ultimate state of self-empowerment and self-discovery.