Your weekly horoscope is here: November 28 - December 4
Your weekly horoscope is here—get ready because we're in for a tricky week...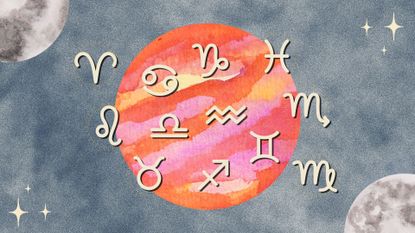 (Image credit: Future)
The astrology of the week that transitions us from November to December is tricky (more on that in our December 2022 horoscope), and will require us to practice our Zen. Mars, the planet of ambition, passion, and drive has been retrograded in the skies of Gemini, bringing the need to rest and slow down. The effects of this retrograde will reach climax over the days ahead as the three planets that are currently traveling in Sagittarius sit across from it, activating its angry energy.
To overcome this week's energetic challenges, try being mindful within your interaction. Mars retrograde is classic for bringing anger from the past to the surface, and we must release it to let it go fully. If we are not careful, we could end up doing damage with our words, especially from Tuesday to Thursday.
Since Mars also happens to rule sex, our interactions in the bedroom could be off or awkward. However, daring to speak from the heart can not only pave the way for fruitful conversations, but it can also liberate us from the tension that has been building up inside for weeks. This energy will be at its strongest on Wednesday and Saturday.
Over the weekend, Neptune, the planet of illusion and fantasy, wakes up from its long retrograde. Before making any key decisions, ask yourself if you're seeing things for what they are.
Time to check your weekly horoscope for your zodiac sign—and don't forget to get ahead and check your 2023 horoscope, as well as your love horoscope for 2023...
Meet our astrologer: Narayana Montúfar
Weekly horoscope for November 28 - December 4
Aries weekly horoscope
This might be a week in which your "I prefer flying solo" attitude might help, Aries. As Mars gets activated by Mercury and Venus this week, you might suddenly feel past anger bubbling up to the surface. Instead of acting on it, try figuring out why you feel what you feel now, as this is most likely coming from your ego. Doing some soul-searching could be quite illuminating as Neptune, the numinous planet of spirituality, goes direct over the weekend.
Taurus weekly horoscope
Tread with care this week, Taurus. You are ruled by love goddess Venus, and as this planet clashes with both, retrograde Mars and Neptune, there could be drama in paradise. While there might be a few issues to discuss with a friend or a partner, it will be key that you communicate with gentleness. Hypnotic Neptune will be sending waves of confusion your way, so it's best to stay aware and with your feet planted on the ground.
Gemini weekly horoscope
This is an important week for you, Gemini. There's no doubt you've been feeling the effects of Mars retrograde in your sign since Halloween. As this energy hits climax over the days ahead, you could feel really low energy, and it will be crucial to conserve your energy. If drama within a relationship consumes your attention, it might be better to leave important talks for another week. If the anger consumes you, try releasing it by exercising or embracing deep introspection.
Cancer weekly horoscope
Conserve your energy, Cancer. You might have a ridiculous amount of work or things to do during a week in which most of us will be feeling low energy. Remember that taking care of yourself is more important than any errands or deadlines you might have. Work will be there when you get back to it, so don't risk getting depleted. The more you love yourself this week, the better you will be able to deal with what life throws at you later on.
Leo weekly horoscope
Good thing you like your life having a little dash of drama, Leo—because that's exactly what's on the menu this week. There could be a clash between two of your friends, and it might not be a good idea to get involved. If you recently started dating someone new and you're planning on introducing them to your clan, some of them might not approve. Stay aware that, with so much confusion in the air, people won't be seeing things clearly.
Virgo weekly horoscope
The astrology of this week will require you to find balance between your professional and private lives, Virgo. With a total of three planets occupying your fourth house of home, all you want to do is spend time with the ones you love. However, some delays at work could be requiring you to work later hours. Remember that, with Mars currently retrograde in your career sector, there is only so much you can do when it comes to productivity, so don't pressure yourself or miss out on special moments.
Libra weekly horoscope
Communication is highlighted this week, Libra, and it will most likely be tricky due to your ruler, Venus, clashing with Mars and Neptune. Whether you're dealing with important issues in your private or professional life, try being as explicit as possible. For example, instead of texting or leaving people on read, it might be best to pick up the phone. Whenever sending important emails, following up with a text or DM will ensure your message arrived safely.
Scorpio weekly horoscope
Watch your words, Scorpio. As Mars gets challenged this week, you could be feeling like everyone is against you. They are most likely not, so try giving them the benefit of the doubt before playing the blame game. This energy will be especially strong if you have a serious partner, as your sector of intimacy will be highlighted. Following on last week's theme, your sector of creativity gets highlighted, making the weekend a fab time to have fun creating something with your hands.
Sagittarius weekly horoscope
Seek peaceful surroundings, Sagittarius. With three planets in your sign, you might be making a lot of plans to celebrate and have fun. However, with this week's astrology being so volatile, you could make the mistake of dispersing your energy in too many directions. Instead of going big, this is a week to spend more time in nature, or surround yourself with a small group of friends. By doing this, you will conserve your energy and will most likely save yourself some drama.
Capricorn weekly horoscope
Driven Mars has been retrograde in your work sector, bringing delays for the past month. As two planets clash with it, expect certain "secrets" or previously unknown information about certain projects to come to the surface. Also, know that some of this information won't necessarily be true or accurate, and it might be key to leave yourself some wiggle room to change your mind when making important decisions, dear Capricorn. Under this energy, another delay might be best than pulling the trigger.
Aquarius weekly horoscope
Take things slow, Aquarius. With your friendship sector currently lit, people seem to be excited about collaborating with you on interesting projects. However, because Mars and Neptune are involved, this might not be the best time to seal a deal or completely commit to something. Spend some time investigating more before saying yes, as it's very possible you will change your mind in the next few weeks. If asking for more time unleashes your friend's anger, that should be very telling!
Pisces weekly horoscope
Stay grounded, Pisces. This could be a busy week at work, when certain decisions need to be made. Unfortunately, with the master of illusion, Neptune, waking up from retrograde in your sign, you could spend most of your time wrapped up in a cloud of fantasy. Setting time aside to meditate or connect with your intuition can help you offset the need to retreat from the outside world whenever life is calling you to focus on serious situations.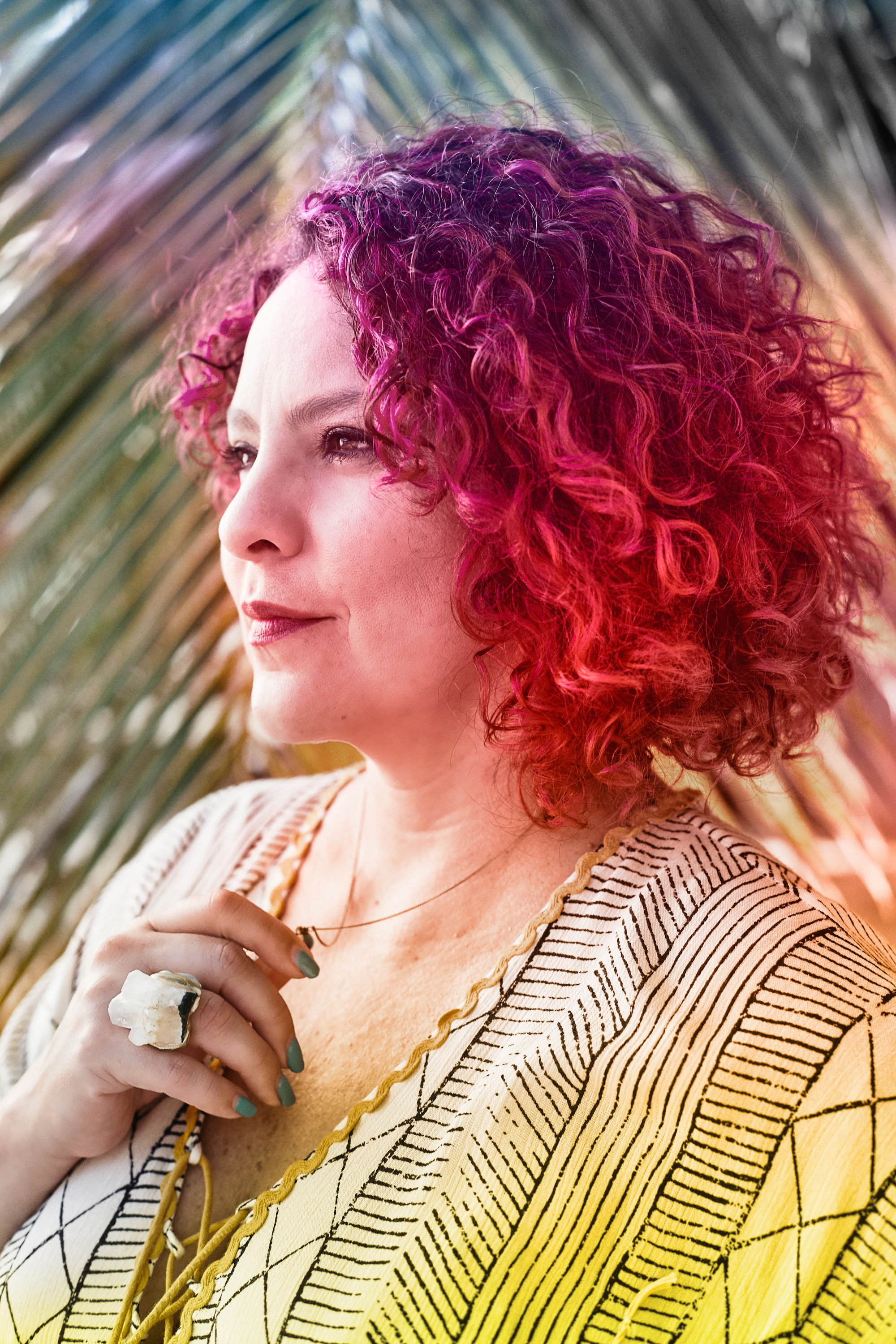 Narayana Montúfar is My Imperfect Life's resident astrologer, responsible for our weekly horoscopes and monthly horoscopes. She's also an artist, writer, and energy healer who finds inspiration in the symbolic language of astrology. An expert in the astrological studies of the Moon, she's the author of Moon Signs: Unlock Your Inner Luminary Power and was featured as one of Medium.com's Authority Magazine 2020's Strong Female Leaders, Destig Magazine's Top Artists to Collect in 2020, and one of Vogue's 13 Astrologers to Follow in 2021.
You can also find her astrological work featured in numerous lifestyle publications like Teen Vogue, Refinery29, InStyle, Brit+Co, Bustle, Pop Sugar, Well + Good, Women's Health, Romper, and more. In her private astrology practice, Narayana's holistic approach seeks to create a positive impact by connecting each one of her clients to the uniqueness of their chart and illuminating their path toward the ultimate state of self-empowerment and self-discovery.