Your December 2022 horoscope is here and we're in for a 'powerful end to the year'
Your new monthly horoscope is here and we're in for a powerful end to the year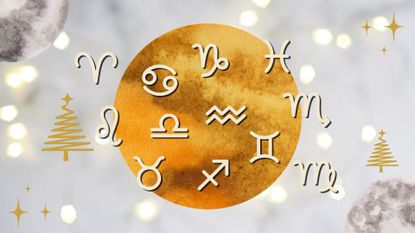 (Image credit: Getty Images/Future)
Welcome to your December 2022 monthly horoscope! The astrology of this festive month brings a powerful end to the year. As we enter the month, the Sun shines brightly in the sign of Sagittarius, instigating optimism about the future but also reflection. Until December 21, the planets will activate the energy of Neptune, bringing confusion and mental fogginess. This vibe will be particularly strong on December 1, December 3, and December 14. The good news is that the answers we seek will also be coming if we dare to look within, as a total of four planets will deliver fortunate connections on December 6 and December 9.
The next full moon, happening on December 7, brims with intensity, as it brings the retrograde of Mars to a climax. Big endings in relationships will be the name of the game as the luminaries clash with Juno, the asteroid of commitment. On a positive note, this is a fantastic opportunity to leave behind anything that we no longer want to carry into the new year.
Meet the expert: Narayana Montúfar
On December 20, magnanimous Jupiter enters Aries, a territory it explored between May 10 and October 27. This shifts the abundant energy of the cosmos from water to fire signs. If you are an Aries, Leo, or Sagittarius, you could run into a lucky strike between now and May 15!
Jupiter's positive vibrations also get highlighted on December 21, a special day that marks the arrival of Capricorn season and the Winter Solstice in the Northern Hemisphere. On this day, take a moment to feel the magic that will be in the air, embracing a spirit of positivity and celebration. If there is anything that prevents you from feeling these sweet vibes, take a deeper dive on December 23, as the next new moon arrives. Set the intention to deal with it once and for all.
Finally, we close the month with communication guru, Mercury, entering its fourth retrograde of 2022. What this movement means is that this year, there is no pressure to set intentions for the year ahead. Instead, we are being asked to go within, reflect, and rest.
So what's in store for your zodiac sign in the month of December? Time to find out... (And don't forget to check your 2023 horoscope predictions, your 2023 love horoscope and your 2023 money and career horoscope too!)
December 2022 monthly horoscope: what's in store store for you this month?
Aries December horoscope
December brings a push-and-pull energy for you with the desire to charge ahead on lofty goals. However, because Mars retrograde is quite active this month, you should tread with care—this will be especially true at the December 7 full moon. Lucky Jupiter enters your sign on December 20, heralding five months of fortune, something you will begin to feel more once Mars goes direct on January 12. Begin putting together a strategy under the January 23 new moon, which occurs in your career sector. This is where Mercury will go retrograde on December 29, giving your insight into which new avenues to take in 2023.
Taurus December horoscope
Good news, Taurus! December will be much easier to navigate, especially if you continue to embrace positive change in your life. December 17 and December 22 are fortunate days for you. Do keep an eye on your wallet, however, as the December 7 full moon could bring an unexpected expense. You love the energy of Capricorn, so from December 21 on, you might decide to take a trip that expands your mind, allowing you to process all the changes 2022 brought you. Around the same time, Jupiter returns to your sector of subconscious mind, heralding a five-month period of spiritual awakening.
Gemini December horoscope
December marks the last full month of Mars being retrograde in your sign (phew), but its energy will be at its strongest until the arrival of the December 7 full moon. If something ends around this time, letting it go will make room for the new. Take mental note of what happens around December 20. Jupiter entering your sector of networking heralds five months of productive collaboration with colleagues or friends. As the month comes to a close, you will be feeling the effects of your ruler, Mercury going retrograde, asking you to embrace introspection and a slower pace of life starting December 29.
Cancer December horoscope
You might welcome December feeling low in energy, Cancer, so make sure to rest and decompress. This will be especially strong at the December 7 full moon. Your career begins to receive big help from Jupiter on December 20, but since Mars is retrograde, the last few days of the month are better used to look back at what worked and what didn't. Capricorn season, starting December 21, begins a one-month period in which you will be focusing your time on tending to a relationship or two—either romantic or business. Mercury going retrograde, starting on December 29, is calling for a transformation.
Leo December horoscope
December delivers a couple of stellar days for your career, Leo. December 17 and December 22 are lucky days to send important emails or make other moves. Drama within a group of friends could reign around the December 7 full moon—even if friends want you to take sides, don't buy into the illusion that you have to. Jupiter entering Aries kicks off a five-month period in which you attract abundance when you open your mind through travel, study, or spiritual work. Lastly, be prepared for the need to change some of your daily routines and processes as Mercury goes retrograde on December 29.
Virgo December horoscope
December brings the need to take a mellow approach to life and career, especially as the December 7 full moon arrives. If a project ends now, it means it wasn't meant to be. You love Capricorn energy, and starting December 21, you might feel a growing need to take time off or at least work less, in order to have more room to play. Set some intentions around work/life balance at the December 23 new moon. Your ruler, Mercury, goes retrograde on December 29, bringing a slower pace of life as you get ready to ring in the New Year.
Libra December horoscope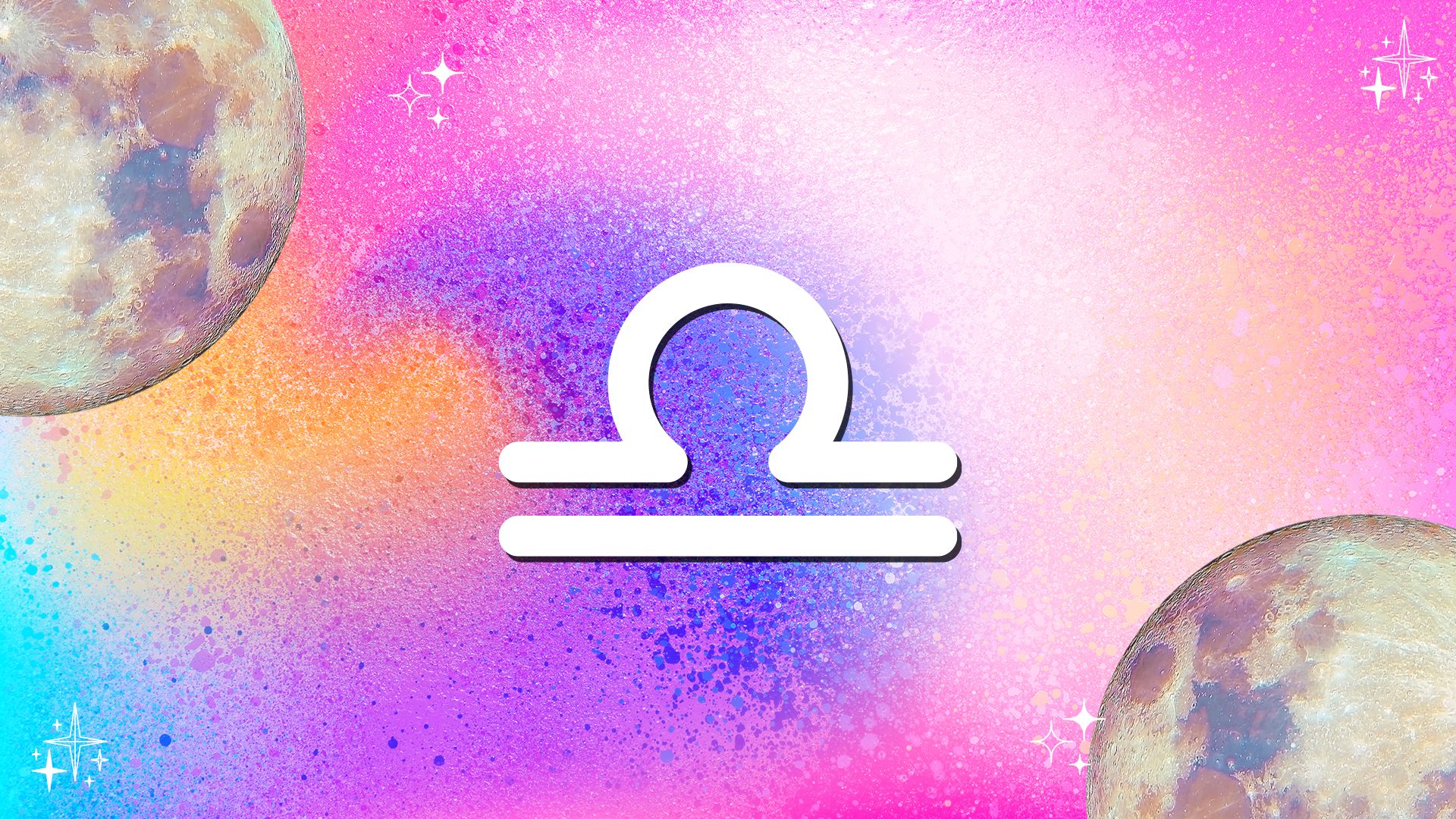 You might have trouble focusing on the task at hand as Neptune wakes up from its retrograde on December 3. If you have important deadlines now or around December 14, ask a friend to check your work before delivering it. Venus enters Capricorn on December 9, putting you in a serious mood. This year, you might decide to ditch the holiday parties and instead, stay in and cuddle it up with your darling. If you're dating someone, Jupiter's entrance into Aries could mean your relationship deepening over the next five months. If you are single, you could meet someone during this frame of time.
Scorpio December horoscope
Good news, Scorpio! If November was intense, your stars begin to look up this month. Even with Mars retrograde, you will make headway when it comes to money and career. Do expect financial news to arrive at the December 7 full moon, when a job or project might come to an end. As Jupiter enters your sector of work on December 20, your workload could intensify, making it crucial that you stay aware of your capabilities. On December 29, Mercury goes retrograde in your communication sector, making it important that you stay super aware whenever writing emails, sending texts, or talking to people.
Sagittarius December horoscope
For you, Sagittarius, Mars retrograde has meant having to redraw the boundaries in certain relationships. Do expect that trend to intensify as the December 7 full moon rises in the sky. You might have to make a decision, so choose wisely. December 17 and December 22 are lucky days, when you could be receiving positive financial news, as the Sun begins to occupy your second house of money. This is where Mercury will go retrograde on December 29, so expect having to make changes to your budget. If you're single and looking, Jupiter shines on your love life starting December 20.
Capricorn December horoscope
Be very careful in your communications this month, Capricorn. With Venus and Mercury in your sign clashing with Neptune, not everything is what it seems to be. If you must sign any documents, try delaying the signing until December 21, which is when the Sun enters your sign. From this moment on, your aura carries good luck, making this month's new moon perfect to set intentions for the year ahead. Do leave yourself some wiggle room—because with Mercury going retrograde in your sign starting December 29, your desires and passions will most likely be fluctuating in the next few weeks.
Aquarius December horoscope
Keep an eye on your wallet, Aquarius. With so many planets activating the foggy influence of Neptune in your second house of money, someone would try to get you to spend more than you would want to. The December 7 full moon might spell trouble in paradise as some of your friends start drama. As much as possible, try staying out of it. The Capricorn Sun begins a month of introspection for you, when you might prefer solo time rather than socializing. This need for solitude will only deepen as Mercury goes retrograde on December 29, having you ring in the new year in a deep, reflective mood.
Pisces December horoscope
Stay focused, Pisces. With Neptune waking up from its retrograde in your sign on December 3, you might get lost in fantasyland. If you have something important to do or sign, do it before December 20, which is when Jupiter leaves your sign. The good news is that from now until May 15, its fortunate vibes move to your second house of money, most likely bringing a bonus or extra paycheck your way. The December 23 new moon heralds the beginning of a friendship or collaboration. However, do expect the terms or boundaries to change as Mercury goes retrograde, starting December 29.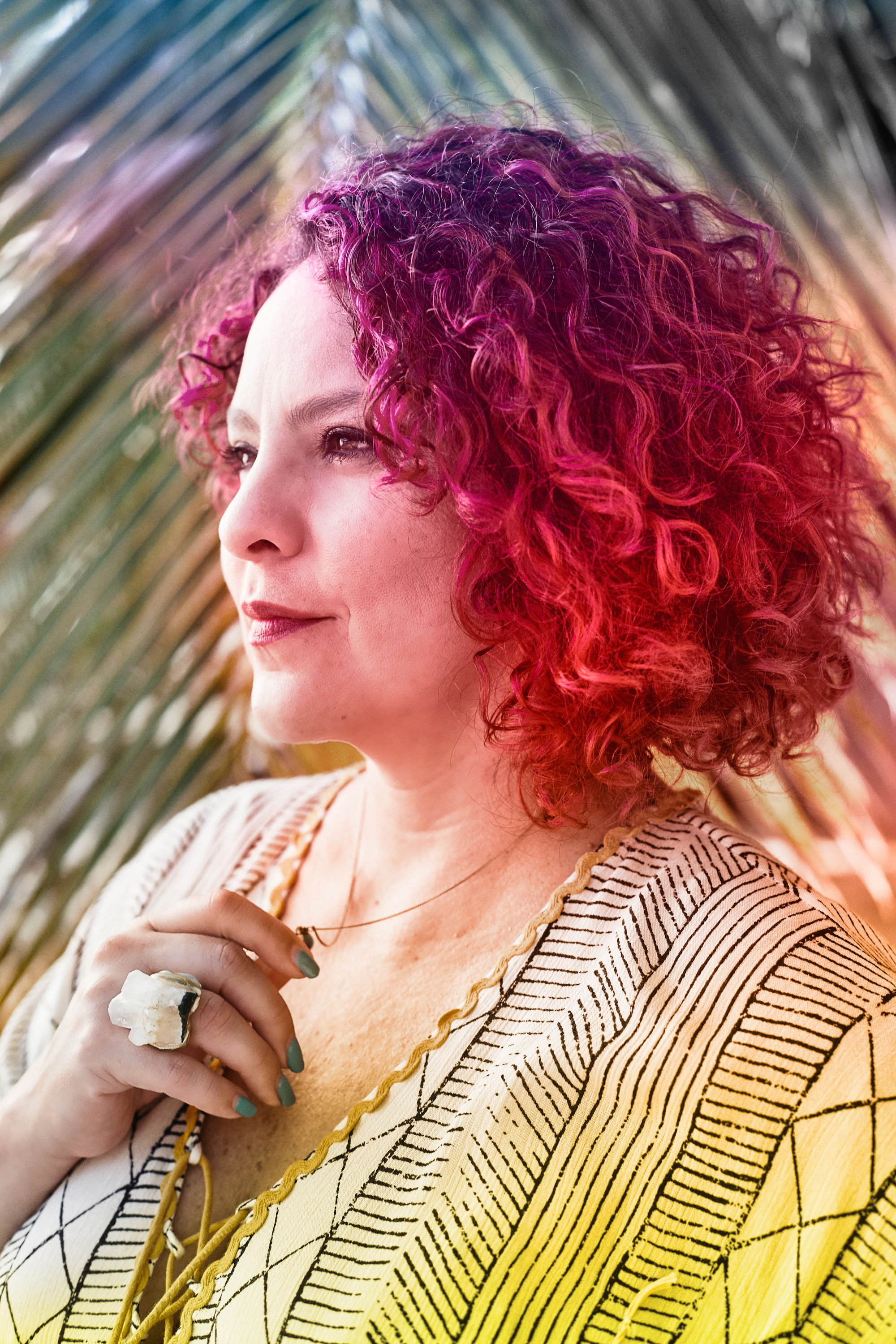 Narayana Montúfar is My Imperfect Life's resident astrologer, responsible for our weekly horoscopes and monthly horoscopes. She's also an artist, writer, and energy healer who finds inspiration in the symbolic language of astrology. An expert in the astrological studies of the Moon, she's the author of Moon Signs: Unlock Your Inner Luminary Power and was featured as one of Medium.com's Authority Magazine 2020's Strong Female Leaders, Destig Magazine's Top Artists to Collect in 2020, and one of Vogue's 13 Astrologers to Follow in 2021.
You can also find her astrological work featured in numerous lifestyle publications like Teen Vogue, Refinery29, InStyle, Brit+Co, Bustle, Pop Sugar, Well + Good, Women's Health, Romper, and more. In her private astrology practice, Narayana's holistic approach seeks to create a positive impact by connecting each one of her clients to the uniqueness of their chart and illuminating their path toward the ultimate state of self-empowerment and self-discovery.