Your weekly horoscope is here: October 3 - October 9
Your weekly horoscope is here! This week "will require hard work and effort"—are you ready?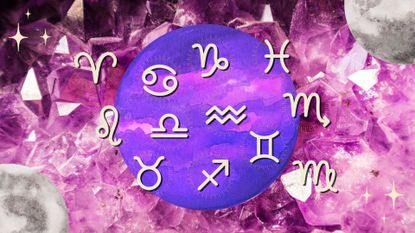 (Image credit: Future)
The first week of October mimics the astrology of the entire month, as it will require hard work and effort—are you ready? The Moon will be in Capricorn and Aquarius from Monday to Wednesday, two diligent signs that are concerned with productivity and the future. Last week's theme of positive change extends into this one, especially on Thursday, which is when Mercury (now direct), sends shiny beams to Pluto, the planet of transformation.
The weekend holds intense vibes as the Sun and Venus oppose Chiron and the full moon in Aries rises in the sky. Combined, these three astrological influences bring tension between our very own desires and what our relationships are currently requesting from us. Old stories from the past could return to remind us of previously painful times. And instead of hiding, we have a golden opportunity to change the narrative around them, by facing them head-on. This month's full moon adds a healing component to our sense of authenticity—and the role our relationships play in it.
At the same time, we have the second planet going direct this month, which is Pluto. When the planet named after the God of the Underworld wakes up from its five-month nap, themes around power, transformation, renewal, and evolution ripple through the collective. If you are an Aries, Libra, Capricorn, or Scorpio, give yourself time to rest this weekend.
Read your horoscope below for your rising as well as your sun sign (and don't forget to check your October 2022 horoscope, your 2022 horoscope predictions and the calendar of October astrology events).
Meet the expert: Narayana Montúfar
Weekly horoscope: what does this week have in store for you?
Aries weekly horoscope
Strike a balance, Aries. This week's full moon is happening in your sign, bringing the energy to a climax. You might feel very emotional and even in need of attention from someone, but also in need to having freedom. Full moons are balancing acts, and this is the time to find yours. If a painful situation from the past revisits you, you can heal it by showing yourself and others, that your authenticity is incredibly important to you.
Taurus weekly horoscope
This is a week to focus on you, Taurus. The full moon activates a sensitive part of your chart, bringing memories to the surface and making this week great for pursuing solo, introspective time. For you, this is one of the key lunar events of the year to pay attention to, so dive right in and heal whatever comes up. Doing hypnotherapy, consulting the Tarot, and journaling could help decode the messages this week's astrology has for you.
Gemini weekly horoscope
A group effort or project could come to an end or materialize, Gemini. This week's full moon activates the social groups you belong to, and you might have to spend more time than usual in deep conversations with colleagues or friends. Remember, Gemini, your words have tremendous influence now, so be very strategic about your wording to not come off as "too intense." People will be on-edge and you have the power to hold everything together now.
Cancer weekly horoscope
For you, Cancer, this week's full moon requests balance between your home and work life. If you have been overworking yourself or need to do so this week, book a short trip or staycation once you're able to. Full moons are also times of culmination, so a project you've been working on could finally end, bringing you the ability to celebrate and even make more money. Then, as Pluto goes direct, relationships function as mirrors, exposing areas of self-improvement.
Leo weekly horoscope
For you, Leo, midweek could feel intense, as the Moon in Aquarius may expose some of the things in your life that need a revamp. While it's scary to do so, take this opportunity to do something unusual or take a risk. Carrying a similar tone, Pluto's weekend direct turn is the perfect time to make changes to your daily routine and habits. By doing so, you're sending the message to the universe that you're serious about boosting your sense of well-being.
Virgo weekly horoscope
You seem extremely focused on finishing a work or passion project in which you've been working diligently. By finishing it by week's end, you could receive a good number of perks, money, or the awareness that it has boosted your creativity. If you are in a committed partnership, this week's full moon could brim with intensity. Sensitive issues around intimacy, money or certain deals or contracts could be aired out, and you will be closer once you resolve them.
Libra weekly horoscope
The theme of relationship work continues, Libra, reaching climax under this weekend's full moon. If you've been investing time and effort for months now and a bond can't get balanced enough, you might decide to walk away. Alternatively, a deeper sense of commitment would be in the cards. However, because Chiron is involved, don't make the mistake of giving up your authenticity to please anyone. If you make a new commitment, come exactly as you are!
Scorpio weekly horoscope
This week's full moon is the ideal time to make a change to your wellness routine, Scorpio. If you feel like chaos has reigned latterly, do something that will boost your well-being. Or, if you feel like you've been too uptight lately, cut yourself some slack. Pluto, your modern planetary ruler, goes direct this weekend, reawakening your power to succeed. If you have any big projects to launch or pitch, do so before October 30, which is when Mars, your other ruler, goes retrograde.
Sagittarius weekly horoscope
This week's full moon could be fun for you, Sagittarius, but it could also reawaken insecurities with friends. If drama appears, be sure to get to the bottom of it to make sure it's not coming back to haunt you later. As Pluto goes direct over the weekend, it re-activates your second house of money. Your ability to make more money returns over the few months, but also the possibility to discover hidden innate talents.
Capricorn weekly horoscope
Show your love, Capricorn. If you've been focusing too much of your time on your career, the full moon might expose resentment from your family. Doing something nice to show that you care can go a long way during this sensitive lunar event. As Pluto wakes up from its five-month nap, in your sign, your image gets a boost. As your power returns, you can now command everyone's attention, so make sure to use it wisely and constructively!
Aquarius weekly horoscope
Communication will reach climax for you this week under the full moon, Aquarius. A marketing, school, or writing project could end, perhaps attracting people's opinions and non-requested comments. Remember, you are ahead of your time, and not everyone is ready for your brilliance. As Pluto wakes up from its retrograde in a sensitive part of your chart, you will be receiving powerful intuitive messages. Take note of them, as this is a planet that will be key for your growth in 2023!
Pisces weekly horoscope
For you, Pisces, this week's full moon brings talks about money or a financial situation to a head. Your earnings could change, or you could be finishing paying off a loan or debt. Since healing body Chiron will be involved in this lunar event, buying things to feel better could also be a manifestation of this transit, so pay attention to your spending. At a deeper level, you could be noticing that your personal values are changing, which might be reflecting on your closest relationships.
Cute astrology-themed gifts
Brand
Colour
Price
Refine ☵
Sort By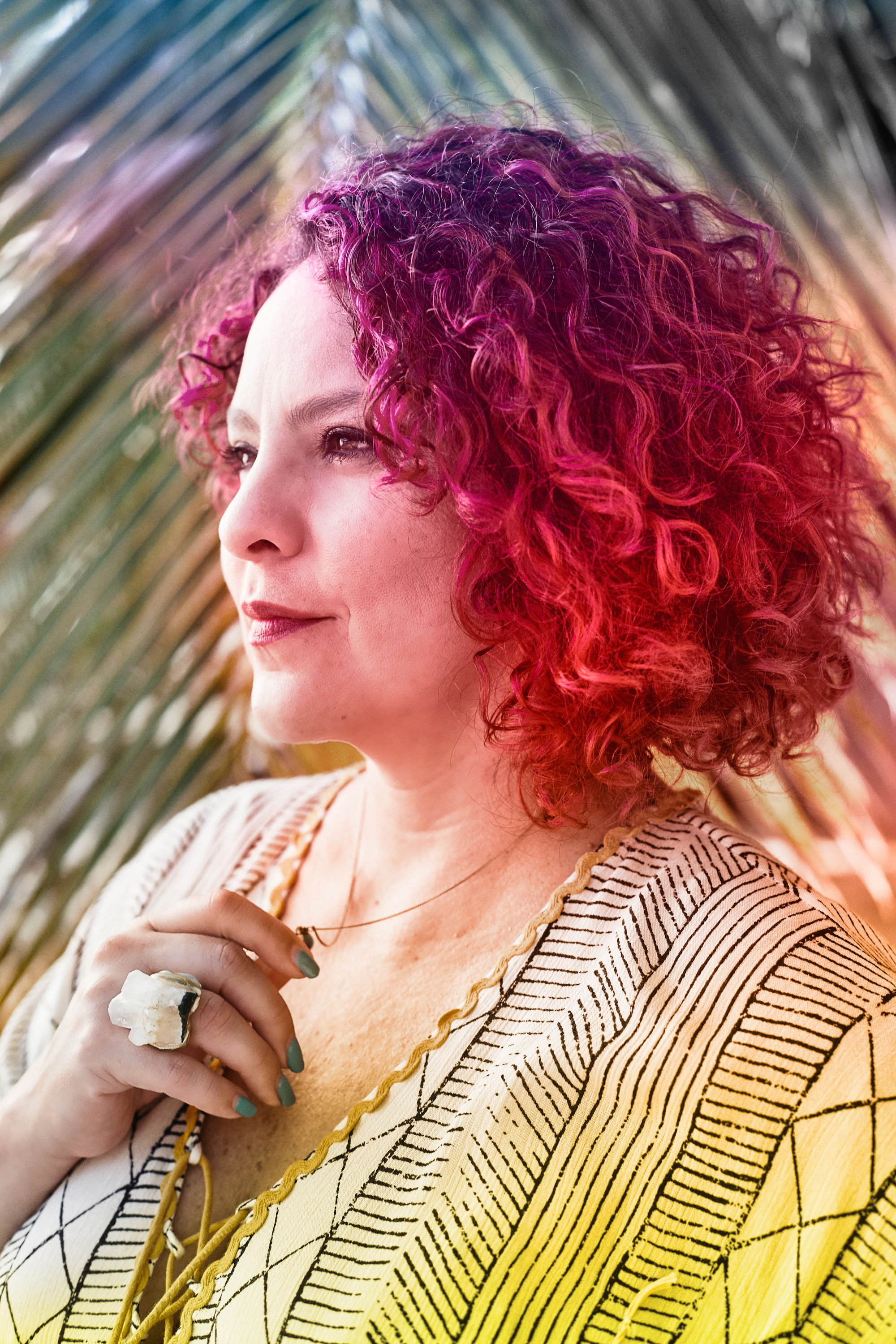 Narayana Montúfar is My Imperfect Life's resident astrologer, responsible for our weekly horoscopes and monthly horoscopes. She's also an artist, writer, and energy healer who finds inspiration in the symbolic language of astrology. An expert in the astrological studies of the Moon, she's the author of Moon Signs: Unlock Your Inner Luminary Power and was featured as one of Medium.com's Authority Magazine 2020's Strong Female Leaders, Destig Magazine's Top Artists to Collect in 2020, and one of Vogue's 13 Astrologers to Follow in 2021.
You can also find her astrological work featured in numerous lifestyle publications like Teen Vogue, Refinery29, InStyle, Brit+Co, Bustle, Pop Sugar, Well + Good, Women's Health, Romper, and more. In her private astrology practice, Narayana's holistic approach seeks to create a positive impact by connecting each one of her clients to the uniqueness of their chart and illuminating their path toward the ultimate state of self-empowerment and self-discovery.