Your weekly horoscope is here: September 11 - September 17
It's a busy week ahead...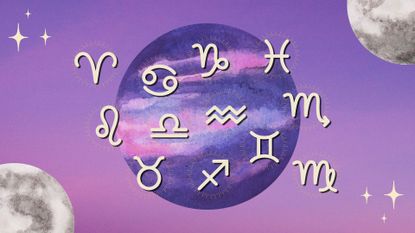 (Image credit: Future)
We have a busy week ahead of us! Over the next seven days, there's a new moon, the third Mercury retrograde of 2023 ends, the two most positive planets connect, and three asteroids change zodiac signs! Asteroids Pallas, Vesta, and Ceres carry receptive and feminine energy, assisting us in the process of healing our most intimate relationships and activating our devotion towards building the home life and security we desire.
At the beginning of the week, give yourself time and space to rest and think of all the shifts and changes that have transpired for you in the past few months. How can you better adapt and tackle what is being asked of you? Find your answers and write down your intentions at the September 14 new moon, which is ideal for making big changes, especially concerning healing, wellness, and productivity.
Mercury goes direct on Friday, September 15, putting an end to the long period of revision we've experienced this summer. Slowly but surely, life should develop without so many setbacks and unexpected changes. A situation that began shifting around August 23 should be stabilizing within the next few days.
Saturday is the ideal day to pamper yourself by spending time with your favorite people or splurging on a spa day or tasty dinner. Today, the energy of pleasure-seeking Venus gets magnified, so in the case that life has been challenging, you're being inspired to seek restoration by being nice to your body and feeding your senses.
Ready to check your weekly horoscope? Don't forget to read for your sun as well as your rising and if you need more cosmic intel, check your September 2023 horoscope and your Mercury retrograde horoscope too...
Meet the expert: Narayana Montúfar
Weekly horoscope: what does this week have in store for you?
Aries weekly horoscope
What does your ideal home life look like to you, Aries? As Vesta, the asteroid of absolute devotion, enters the nurturing sign of Cancer, you're being invited to focus and act on this question from now until December 20. The opportunity to make even more improvements arrives at week's end, when Mercury goes direct in your wellness sector. Embrace this new beginning by resolving to eat better, work out more, or begin a meditation practice.
Taurus weekly horoscope
This could be a sweet week for you, Taurus! As Venus activates the fortunate energy of Jupiter in your sign, you could receive good news regarding your family or your career as a tricky situation gets closer to getting resolved. Pallas, the asteroid of wisdom, begins gracing your work relationships, asking you to be more strategic concerning the way you communicate with your peers, from now until November 19. Diplomacy will be key, especially towards the end of this month!
Gemini weekly horoscope
The difficulties you've experienced in the past few weeks begin to resolve as Mercury goes direct this Friday, Gemini! What are the changes you need to make in your home or career? Write an actionable list and begin making the necessary changes this weekend, as the new moon power begins to take root in the sky. If your finances need some work, asteroid Vesta entering Cancer helps you better manage your finances to create financial stability from now until December 20.
Cancer weekly horoscope
Mercury finally goes direct in your communication sector, Cancer! Unfortunately, you will have to stay conscious of misunderstandings until the end of next week, which is when the confusing energy will fully dissolve. The great news is that asteroid Vesta enters your sign, heralding weeks of positive transformation. From now until mid-December, seeking more autonomy will be important for you. Spending less time on others and more time focused on the activities that are important for you will be key now.
Leo weekly horoscope
Lucky Jupiter is now retrograde in your career sector, Leo, which will slow down your progress in the next few months. However, as it is activated by Venus this week, it could bring you one last gift or piece of good news. If your finances have been under the microscope during the retrograde of Mercury, you could receive some clarity as Mercury goes direct on Friday. However, wait until the end of next week to make any major moves, as the confusion will take some time to dissipate.
Virgo weekly horoscope
Good news, Virgo. The retrograde of Mercury ends this Friday, slowly lowering the intensity you've been experiencing in the past two weeks. While it is not yet time to make any major changes, it is time to start weighing your options. As the moon renews itself in your sign on September 14, you're being asked to write a list of intentions, including your learnings as well as the changes you are now considering. The time to act on them will be at the end of next week!
Libra weekly horoscope
A dichotomy of energies is present in your life this week as you feel a desire to charge ahead on your goals, while also experiencing a lack of energy to get stuff done. Be patient, Libra. Instead of pushing yourself, focus on arriving at the correct strategy. Asteroid Pallas enters your sign on Wednesday to assist you in exactly that, creating the right plan so you can put it in motion in just a couple of weeks, once the Fall Equinox arrives!
Scorpio weekly horoscope
Stellar news about a job, project, or business partnership could arrive this week as Venus, now direct, gets lit in the sector of your chart that rules success, Scorpio. If you are asked to sign something, however, try delaying it until the end of next week. This will help you avoid confusing terms and clauses. Ceres—the asteroid of nurturance—enters your sign this week, inspiring you to look for supplements or a diet that can bring a bigger sense of wholeness to your life.
Sagittarius weekly horoscope
You're at the tail end of the retrograde of Mercury bringing the need to make adjustments to your career strategy. This means that the beginning of the week will require patience. In fact, the more you embrace a slower pace of life and a deeper sense of introspection, the better! Asteroid Ceres enters your subconscious sector this week, meaning that from now until November 25, you're being asked to embrace a deep spiritual practice.
Capricorn weekly horoscope
The travel bug could hit you this week, Capricorn, and it might be a good idea to listen to it. If you're due for a break, try making travel plans over the weekend, once Mercury is direct in the sector of your chart that rules far away horizons. If you're in a serious partnership, asteroid Vesta entering Cancer should bring you closer together as you both show a deeper sense of devotion for one another, from now until late November.
Aquarius weekly horoscope
Good news on the romance department this week, Aquarius! If you've been casually dating someone new, talks about strengthening your bond could occur this weekend as pleasure-seeking planet Venus inspires a deeper sense of connection. Your career also gets a long-term boost from now until late November as asteroid Ceres inspires you to connect with mentors who could show you the path toward a much more rewarding career. Your relationships with your boss and peers should also soften during these few months.
Pisces weekly horoscope
The green light you've been waiting for concerning a creative project could arrive at week's end, Pisces. As much as possible, try focusing on the creatives, leaving facts and figures for later, as a confusing energy will keep permeating the air, until the end of next week. Your creativity gets a huge boost from now until late November as asteroid Ceres enters your sector of fun and play. Your zest for life will expand, inviting you to stop and smell the roses and enjoy life!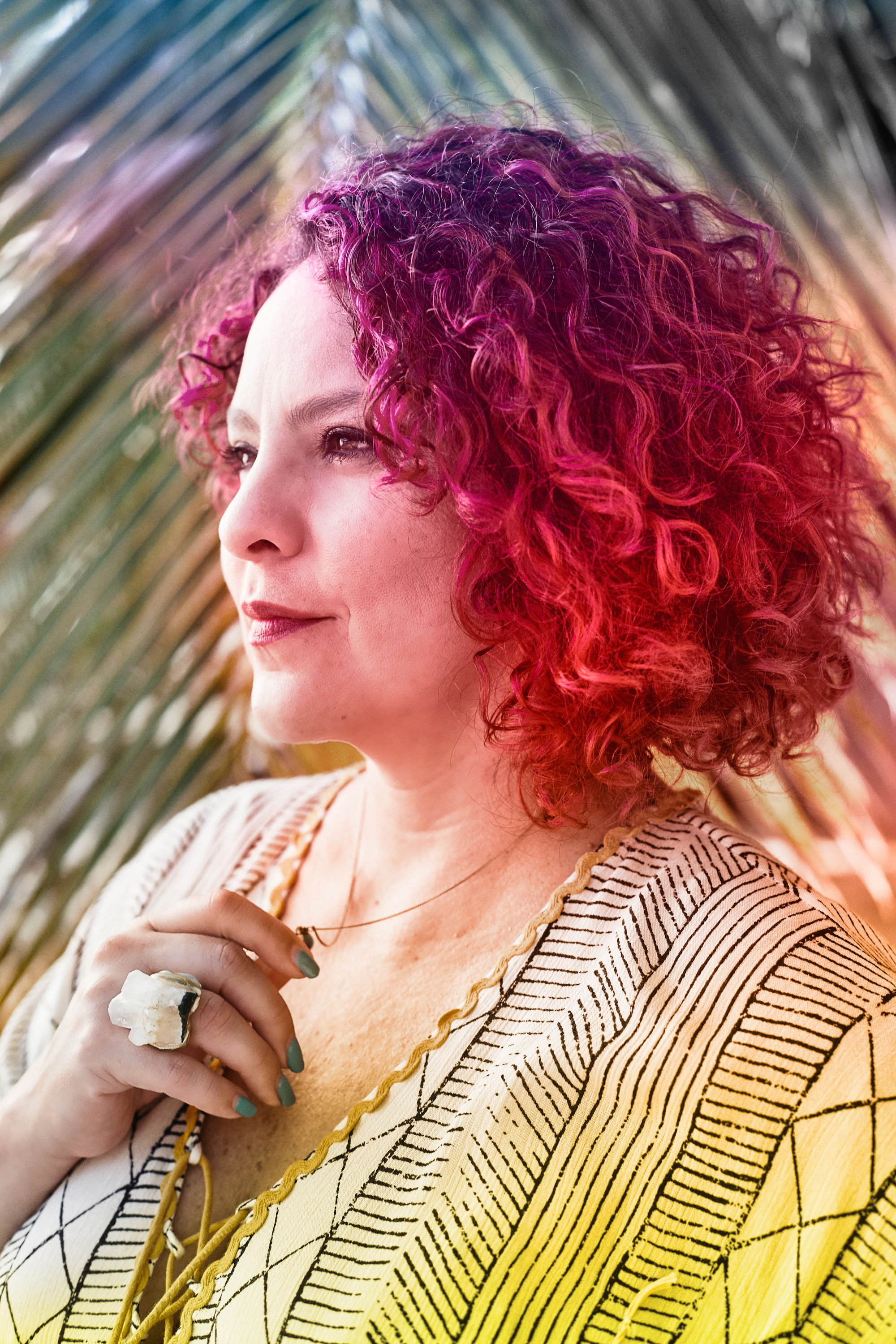 Narayana Montúfar is My Imperfect Life's resident astrologer, responsible for our weekly horoscopes and monthly horoscopes. She's also an artist, writer, and energy healer who finds inspiration in the symbolic language of astrology. An expert in the astrological studies of the Moon, she's the author of Moon Signs: Unlock Your Inner Luminary Power and was featured as one of Medium.com's Authority Magazine 2020's Strong Female Leaders, Destig Magazine's Top Artists to Collect in 2020, and one of Vogue's 13 Astrologers to Follow in 2021.
You can also find her astrological work featured in numerous lifestyle publications like Teen Vogue, Refinery29, InStyle, Brit+Co, Bustle, Pop Sugar, Well + Good, Women's Health, Romper, and more. In her private astrology practice, Narayana's holistic approach seeks to create a positive impact by connecting each one of her clients to the uniqueness of their chart and illuminating their path toward the ultimate state of self-empowerment and self-discovery.