Your weekly horoscope is here: September 12 - September 18
Your weekly horoscope is here—and things are finally slowing down a little this week...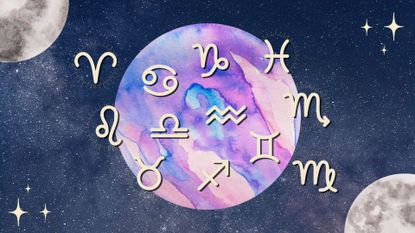 (Image credit: Future)
Welcome to your weekly horoscope! After last week's dreamy September full moon, the energy starts to slow down as the moon begins to lose light. The overall vibe of the week is ideal for clearing out unwanted energy and things from our lives. Positive change is possible if we invest ourselves in it, as the Sun in diligent Virgo prepares to form a trine with Pluto, the planet of transformation, on Sunday.
Wellness and self-care play a role midweek under the Taurus moon, bringing the perfect time to book a massage, spend time in nature, and even perform a body or skin cleanse. Connecting with our bodies will be key when figuring out how to move through the upcoming challenging astrological transits that arrive from Friday to Sunday.
On Friday, an epic clash between the cosmic lovers, Venus and Mars, takes place. On the same day, the Sun will also clash with Neptune. This is the classic relationship drama aspect that combined with the third (yes, third!) Mercury retrograde of 2022, can put us in hot water if we are not careful (check out how Mercury Retrograde will affect your zodiac sign). In the case that jealousy or insecurities show up for new lovers, it's necessary to double-check the sources before speaking, as information and conversations will be confusing and blown out of proportion quite easily. Established couples are most likely to feel sexual tension building up—which is something that can only get resolved in the bedroom!
So here's what the stars have in store for you during the week ahead—don't forget to check your rising as well as your sun sign horoscope (and if you need more intel from the stars, check your September 2022 horoscope and your 2022 horoscope predictions too).
Meet the expert: Narayana Montúfar
Weekly horoscope: September 12 - September 18
Aries weekly horoscope
Breathe, Aries. This week's clashes put your relationships under focus, which could drive you to cross an important boundary. It's key that you communicate to friends and lovers with ease and intention, as certain things won't be as they seem to be. Communication will be exaggerated, and confusion will reign. Before pointing fingers, make sure you have the full story—and if you can, delay an important conversation until next week, once the intensity dies down.
Taurus weekly horoscope
Take it easy, Taurus. The moon will be in your sign on Tuesday and Wednesday, making you feel a bit more sensitive than usual. Rest, self-care, and relaxation are the antidote. The Friday Venus-Mars clash could bring an intense person into your orbit. If you can't get away from them, deflecting their energy and actions could be the best way to go. Getting upset will only awaken your inner Bull, and this time around, going onto defense mode could backfire.
Gemini weekly horoscope
Watch your words, Gemini! With Mars in your sign, you're feeling feisty—but the clash it performs with Venus on Friday could wrap you in a cloud of confusion concerning what (or who) you're chasing. And unfortunately, you might try to bite off more than you can chew or make the mistake of committing to something you don't even want to do. Since Mercury is retrograde, it's best to turn the focus inward to really think why you want this thing (or person) in the first place.
Cancer weekly horoscope
Keep a low profile, Cancer. Communication is tricky for everyone this week, but it is especially tricky for you. The Sun-Neptune clash makes you susceptible to confusion, so don't believe everything you hear or read. To cover your back, keep track of what people say, and even take screenshots of important texts or conversations. The funky clash between Venus and Mars could mean people instigating drama behind your back. Stay still and firm and they won't get you!
Leo weekly horoscope
For you, Leo, this week could feel like driving in a cloud forest when your ruler, the Sun, faces off with nebulous Neptune. Decisions about money or buying big-ticket items should be delayed until next week, if possible. On the positive side, this is an influence of artistic beauty. As one of the most creative signs, you could really channel its potency by focusing your weekend energy on any projects that allow for more of your creative self-expression.
Virgo weekly horoscope
This is a week of observation more than action, Virgo, as two of the planets that clash in the sky are currently in your sign. The Venus-Mars clash could mean drama at work or between your colleagues. Keep a low profile, and if you can, don't get involved. The Sun-Neptune clash could cloud your judgement, so this week is not the best time to make big decisions that will have long-term consequences. Delay any important meetings until next week.
Libra weekly horoscope
Relationships take work, Libra, as you will see this week. The Venus-Mars clash could release previously hidden information that sparks interesting conversations about partnership and boundaries. Your mind will be taken back to the past—but don't shy away from inspecting the feelings that come up. While it's hard, this week is all about breaking old relationship patterns so you can begin to embrace healthier ones.
Scorpio weekly horoscope
Love and relationships could be tricky this week, Scorpio. The Venus-Mars clash combined with the Sun-Neptune face-off could mean certain friends getting involved in (or even starting) relationship drama for you. Don't believe what people say about your date or partner—at least not before checking their data. Confusion reigns this week, and your source might not even have the full story anyway. Wait for next week before confronting anyone about the gossip you might be receiving.
Sagittarius weekly horoscope
Strike a balance, Sagittarius! You might feel pulled in many directions as your colleagues try to have super-productive meetings in one of the most confusing weeks. When they begin discussions over facts and numbers, you might be better off watching than taking sides. They will most likely be getting worked up about the wrong information anyway. Plus, it looks like your home or family events will require your energy, so you might be better off focusing on that instead.
Capricorn weekly horoscope
Confusion reigns this week, Capricorn, but you can come out successful if you play your cards right, as you are receiving cosmic help. A lot of this week's energy is activating your career life. It's best to focus on projects that are already in progress instead of beginning new ones. If you can, don't make any major moves or take any big decisions, as you could end up over-committing or having to go back to the drawing board.
Aquarius weekly horoscope
There could be trouble in paradise, Aquarius. When Venus and Mars clash, your relationship houses are activated. A relationship or two come under the microscope, especially if the boundaries haven't been well-defined yet. However, this is not the week to define them, just yet! Be very clear and compassionate when you communicate, as people could feel emotionally on edge. You have the incredible ability to detach emotionally, but others won't be able to do the same under this week's astro-weather.
Pisces weekly horoscope
For you, Pisces, last week's full moon vibes spill into this one as the light of the Sun illuminates Neptune in your sign. Instead of working, you might feel like sleeping, resting, and focusing on the non-tangible side of life. This is how you recharge and come up with your best ideas. So, if you can, take Friday off and rest or surrender to that fantasy world that you so much love. Work and life will be there when you get back.
Cute astrology-themed gifts
Brand
Colour
Price
Refine ☵
Sort By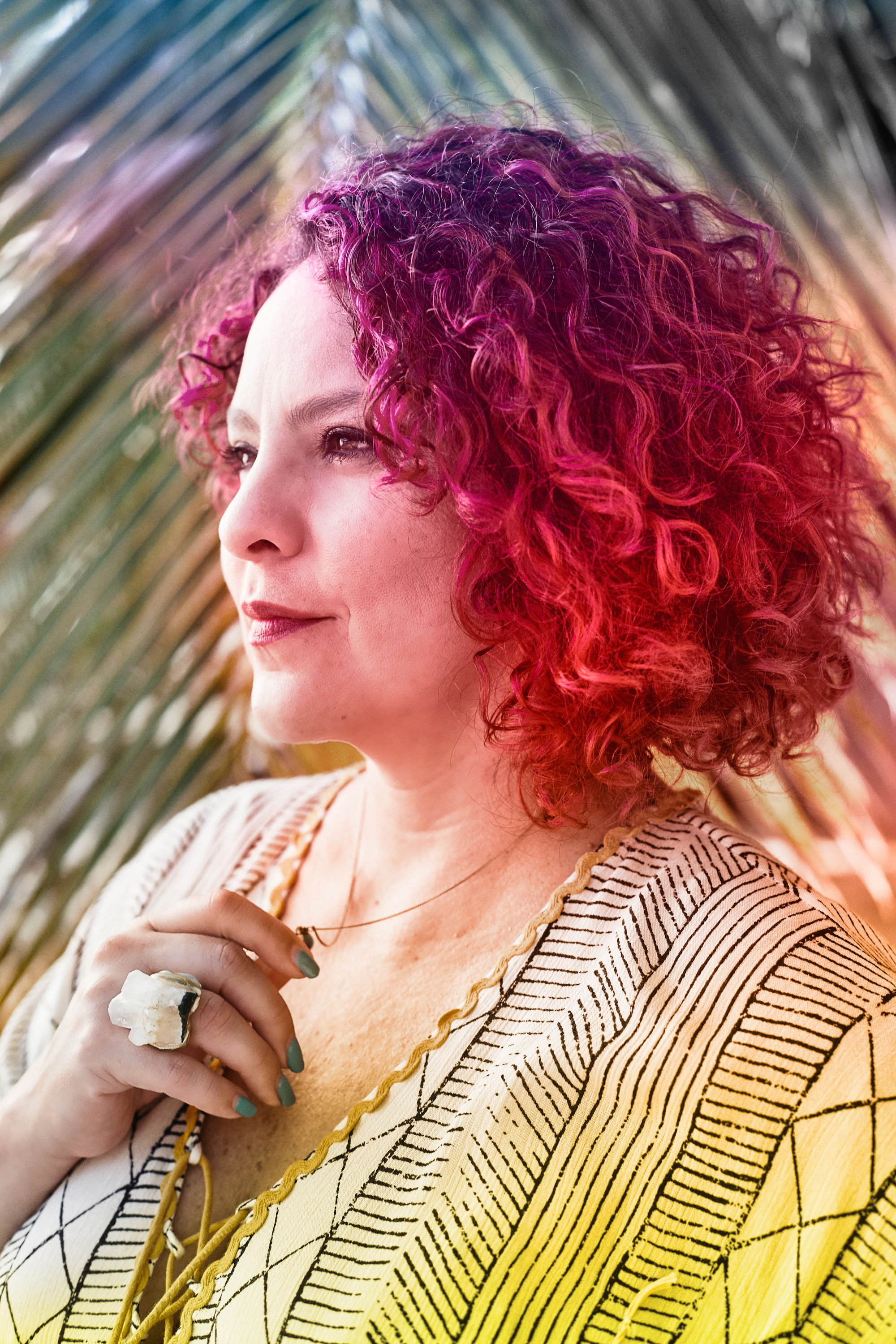 Narayana Montúfar is My Imperfect Life's resident astrologer, responsible for our weekly horoscopes and monthly horoscopes. She's also an artist, writer, and energy healer who finds inspiration in the symbolic language of astrology. An expert in the astrological studies of the Moon, she's the author of Moon Signs: Unlock Your Inner Luminary Power and was featured as one of Medium.com's Authority Magazine 2020's Strong Female Leaders, Destig Magazine's Top Artists to Collect in 2020, and one of Vogue's 13 Astrologers to Follow in 2021.
You can also find her astrological work featured in numerous lifestyle publications like Teen Vogue, Refinery29, InStyle, Brit+Co, Bustle, Pop Sugar, Well + Good, Women's Health, Romper, and more. In her private astrology practice, Narayana's holistic approach seeks to create a positive impact by connecting each one of her clients to the uniqueness of their chart and illuminating their path toward the ultimate state of self-empowerment and self-discovery.